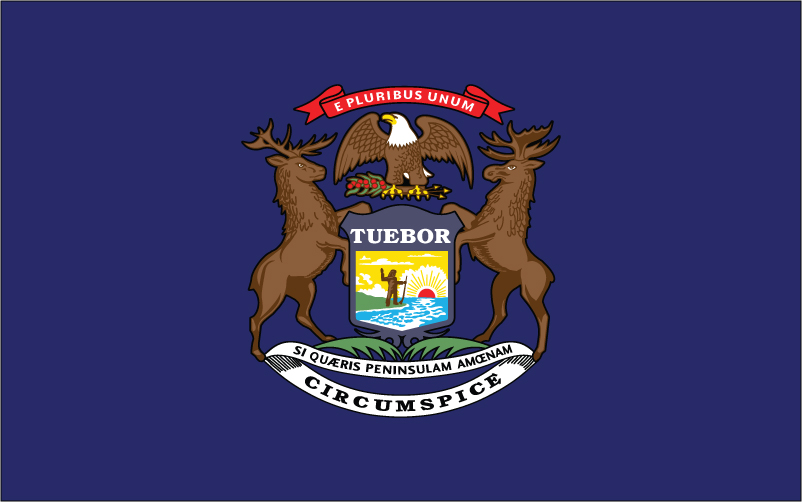 Michigan
Meet Your State Captain
Deb Polich
Deb Polich champions the arts + creative industries in her professional, volunteer and personal life. She has 30+ years of professional nonprofit arts administration experience including in no specific order: theater, performing arts, presenting and producing, visual arts, museums, film, film exhibition, film festivals, public art and design, arts & creative education, project management, community development, local, state and national arts advocacy, tour management, creative workforce, data collection and research plus a handful of other quirky areas.
Since 1993 she has served as the president/CEO of Artrain, Inc. a nonprofit organization that produces and delivers arts and cultural programs as it helps to strengthen local arts infrastructure. Under Polich's leadership, Artrain received the National Medal of Museum and Library Service, the nation's highest honor given to institutions making significant and exceptional contributions to their communities and demonstrating extraordinary and innovative approaches to community service.
Since 2013, Polich has also served as president/CEO of Creative Washtenaw the local arts + creative industries agency providing services, support and advocating for artists, creative workers, organizations and businesses to ensure that Washtenaw County, Michigan remains a great place to create, live, work, learn, play and visit. Polich is the co-host of creative:impact on WEMU 89.1 FM, a show that focuses on the breadth and depth of the creative industries through the people who make the greater Ann Arbor area one of Michigan's strongest and most vibrant arts + creative industry hubs.
Polich earned a B.S. in arts administration with a business minor from Eastern Michigan University (EMU). She began her career at the historic Michigan Theater in Ann Arbor beginning as the box office manager and leaving seven years later as the managing director. She serves/has served on the boards of numerous nonprofit arts and community organizations. She is active with Americans for the Arts serving as the Michigan's state captain for advocacy; on the board of Michigan Works! Southeast and on the EMU Public Administration Advisory Board. She is a University of Michigan and EMU Arts Management guest lecturer.
Favorite Art Form: Theatre


We've created a Zoom background for you and your state!
To download right click the image below and select "Save Image As" from the drop down menu - Your computer should prompt you to designate a name for the image and choose a location to save the image - Once you have made these selections, click the save button.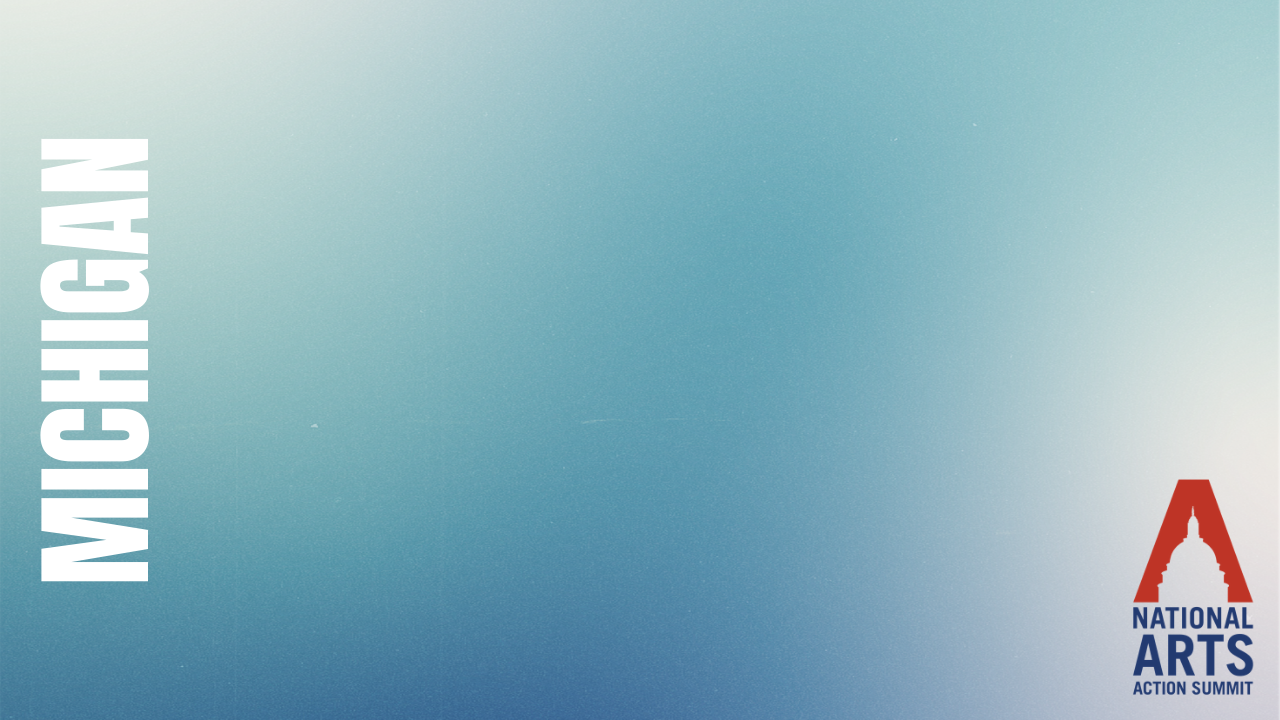 For instructions on how to enable and use the virtual background feature on Zoom for your own use - Click Here
| Access Date | Quiz Result | Score | Actions |
| --- | --- | --- | --- |