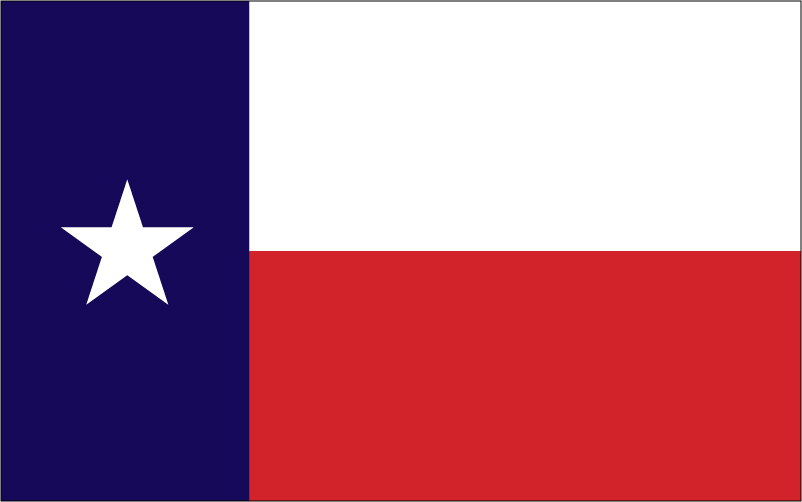 Texas
Meet Your State Captain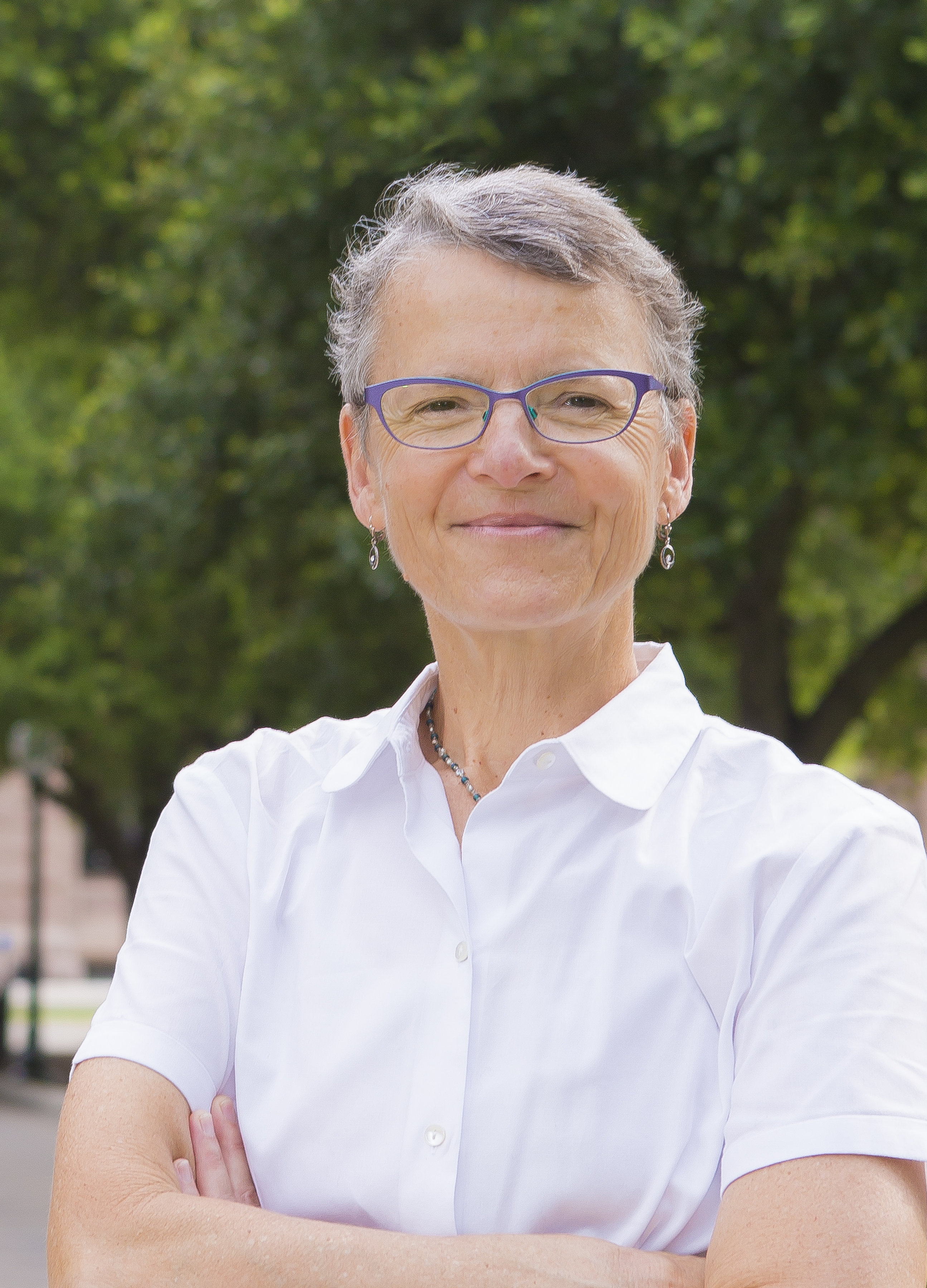 Ann Graham
Ann S. Graham brings a strong set of leadership skills to her work as the Executive Director of Texans for the Arts, the statewide arts advocacy organization, and she has demonstrated a deep passion for the arts and the role they play in building and strengthening our communities – heightened in this time of COVID-19. She is keenly interested in the intersection of the arts and other aspects of civic life, including education, public health, military service, social justice issues, and more.
She holds a Masters in Arts Administration and has an extensive career in arts management, organizational development, arts festival and event production, public art administration, and arts advocacy.
As Executive Director of Texans for the Arts, she works to empower grassroots activism to ensure a strong public investment in the arts at the state, national and local levels. In 2019, Texans for the Arts led the legislative strategy that secured the largest increase in the budget for the Texas Commission on the Arts (TCA) in the history of the agency, including $10 million for TCA Cultural Districts and $250,000 for arts and the military initiatives. In 2017, Texans for the Arts initiated SB1221, the Hotel Occupancy Tax (HOT) Transparency Bill, which was signed into law – a key spark for the Hotel Occupancy Tax Tool Kit Texans for the Arts launched in October 2020, generously funded by The Houston Endowment. The HOT Toolkit is a dynamic, comprehensive online resource created to understand and maximize the state's largest resource for public funding for the arts (www.hottoolkit.com).
Ann is the Chair of the Americans for the Arts' State Arts Action Network, the national coalition of state arts advocacy organizations, and in 2020 she was awarded AFTA's Alene Valkanas State Arts Advocacy Award, honoring an individual at the state level whose arts advocacy efforts have dramatically affected the political landscape. She just completed her seventh year as Executive Director of Texans for the Arts.
Favorite Art Form: No favorite - broad interests - but trained as a classical cellist.


We've created a Zoom background for you and your state!
To download right click the image below and select "Save Image As" from the drop down menu - Your computer should prompt you to designate a name for the image and choose a location to save the image - Once you have made these selections, click the save button.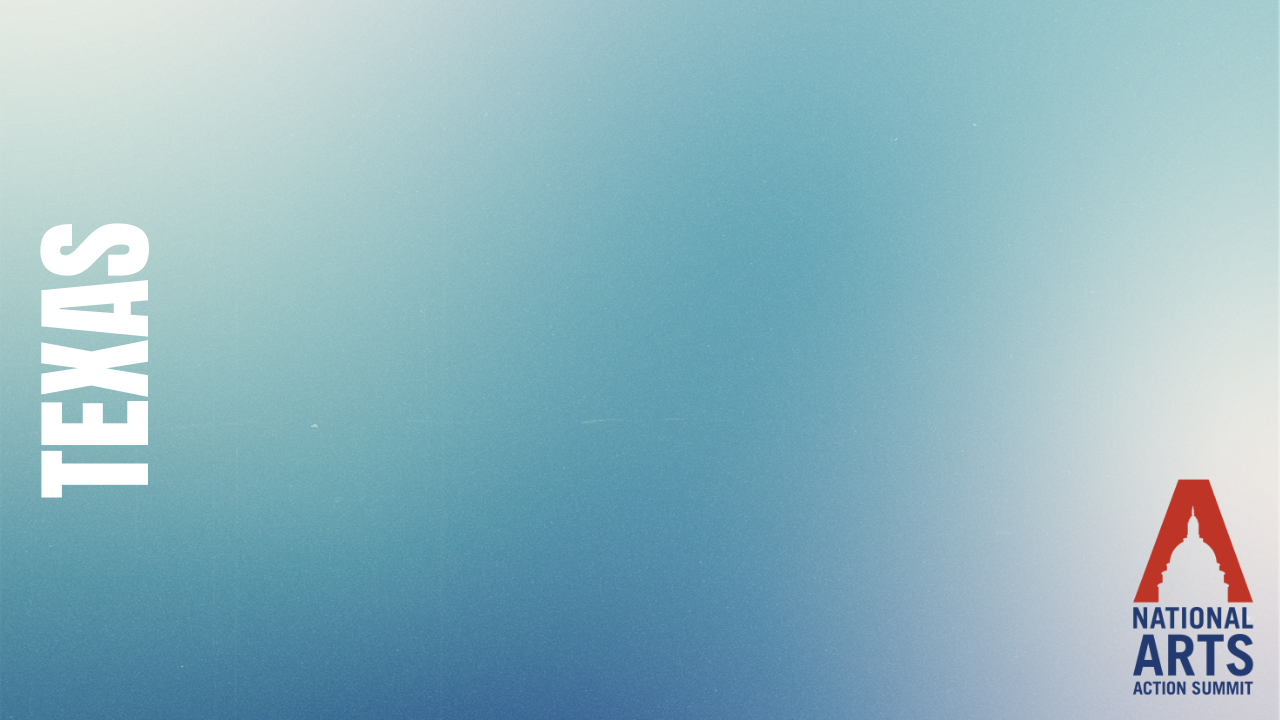 For instructions on how to enable and use the virtual background feature on Zoom for your own use - Click Here
| Access Date | Quiz Result | Score | Actions |
| --- | --- | --- | --- |