Virginia
Meet Your State Captain
Beverly Hess
Beverly Hess, Executive Director, Center for the Arts of Greater Manassas/Prince William County d/b/a ARTfactory graduated from Salem College with a Bachelor of Arts in Chemistry with an emphasis in Economics. She is a highly experienced manager and teacher. She has worked as a consultant with companies such as Belk Stores Services, The Variable Annuity Life Insurance Company, and American General Corporation. Ms. Hess has also spent several years teaching young people in Houston, TX and Woodbridge, VA.
Ms. Hess served on the Youth Orchestras of Prince William Board of Directors as well as President of the Parent Volunteer Organization before joining the staff in 2005. She was the Financial Director before becoming the Executive Director in 2008. Ms. Hess joined the ARTfactory staff as Executive Director in August, 2015 following the Executive Director's retirement. In 2014, Ms. Hess joined the Board of Directors of the Virginians for the Arts and is currently the Board President. She serves as the Virginia State Captain. She is a graduate of Leadership Prince William, Class of 2011 and is an active participant in the alumni functions while also serving as Chair for the Arts and Culture Day.
Her love of art began very young when she discovered the love of dance. From her early years with ballet, tap and jazz to her adult love of Afro-Brazilian and funk, she continues to explore the wonders of dance!
Favorite Art Form: Dance

We've created a Zoom background for you and your state!
To download right click the image below and select "Save Image As" from the drop down menu - Your computer should prompt you to designate a name for the image and choose a location to save the image - Once you have made these selections, click the save button.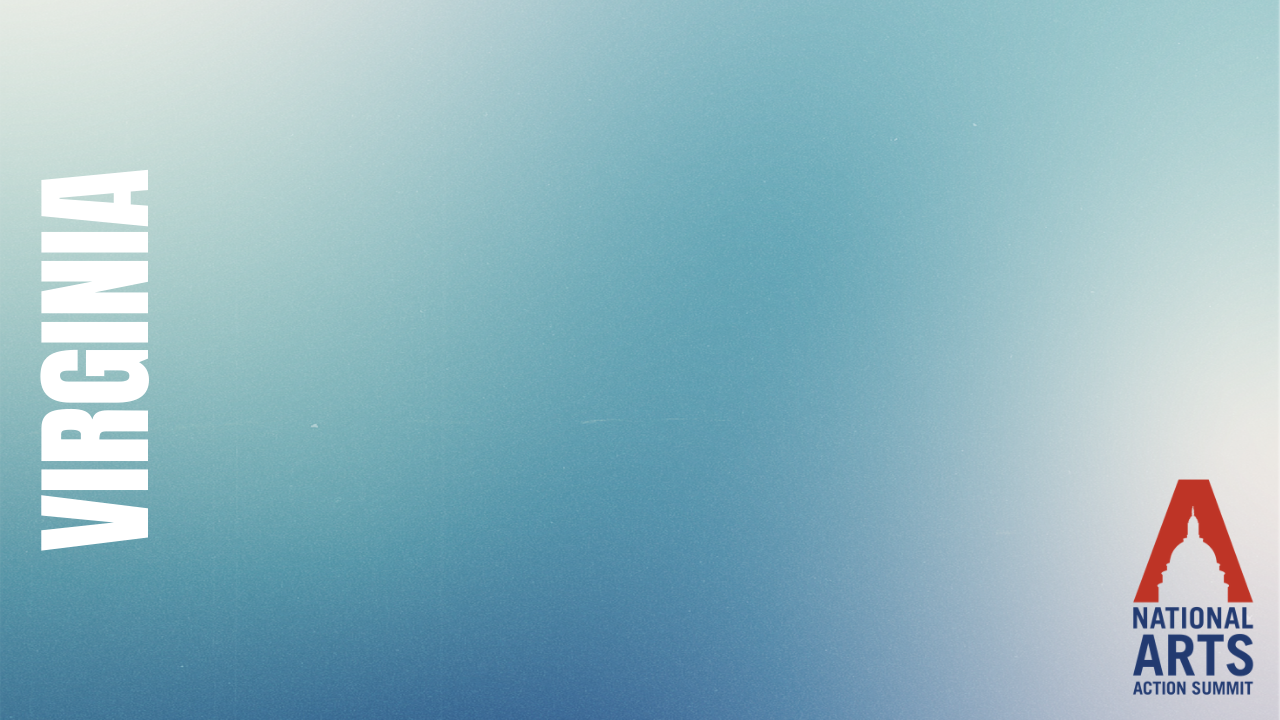 For instructions on how to enable and use the virtual background feature on Zoom for your own use - Click Here
| Access Date | Quiz Result | Score | Actions |
| --- | --- | --- | --- |
NEA Grants List