Arts Education for Every Child: K-12 Education Policy | Briefing Session
Recorded On: 04/09/2021

About This Session
This advocacy briefing session focuses on K-12 education policy to help children achieve success in school, work, and life. Our main advocacy ask is to urge Congress to strengthen equitable access to arts education through the Well-Rounded Education provisions of the Every Student Succeeds Act (ESSA) with a special focus on the federal Title I program for disadvantaged students.


Speakers
Narric Rome, Americans for the Arts
Dr. James H. Rolling, Jr., National Art Education Association
Alexis Truitt, American Alliance for Theatre & Education (AATE)
Rep. Suzanne Bonamici (D-OR), U.S. House of Representatives
Monique M. Chism Ph.D, American Institutes for Research
Ellice Patterson, BalletRox & Abilities Dance
How to Access Live & On-Demand Content
Visit the event agenda page to select your desired session for viewing.
Select your desired session from the agenda list and click the red

VIEW SESSION

button.
Once on the desired session page, locate the box on the right-hand side with the title of the session.
Click on the box.
Click the red

ENTER LIVE EVENT IN PROGRESS

or

VIEW ARCHIVED RECORDING

button - The session will automatically start playing in a new browser window.
Should you need any assistance accessing the recording, please refer to our visual instructions on our "ArtsU Tech Support Page", or send us an email at events@artsusa.org.
Monique M. Chism Ph.D
Vice President for Education Policy
American Institutes for Research
Monique Chism is Vice President for Education Policy and Strategic Initiatives in the Human Services Division at the American Institutes for Research (AIR) in Washington D.C. She is a transformative leader with over 24 years of experience in education and 15 years of experience leading complex organizations and projects. As a former teacher, state administrator, and federal policymaker she brings a unique lens and set of experiences to her work on educational equity and systems change. In her role at AIR she helps develop and implement an overarching education strategy that contributes to the organization's mission to produce and use rigorous evidence that paves the way to a better, more equitable world by bridging the research and practice divide. This work allows her to engage with a diverse set of stakeholders to shape educational policies and address some of the most pressing education challenges facing our nation. Dr. Chism is a renowned expert in educational equity, statewide systems of support, supporting effective teachers and leaders, creating safe and healthy schools, and turning around low-performing schools. Prior to joining AIR, she served as Deputy Assistant Secretary in the Office of Elementary and Secondary Education for the U.S. Department of Education (Department). In this role, she was advisor to the Secretary and Assistant Secretary of Education on pre-K–12 education policy, oversaw the direction of six program offices, and led key aspects of the implementation of Every Student Succeeds Act. Prior to joining the Department, she was the Assistant Superintendent for Innovation and Improvement at the Illinois State Board of Education.
$i++ ?>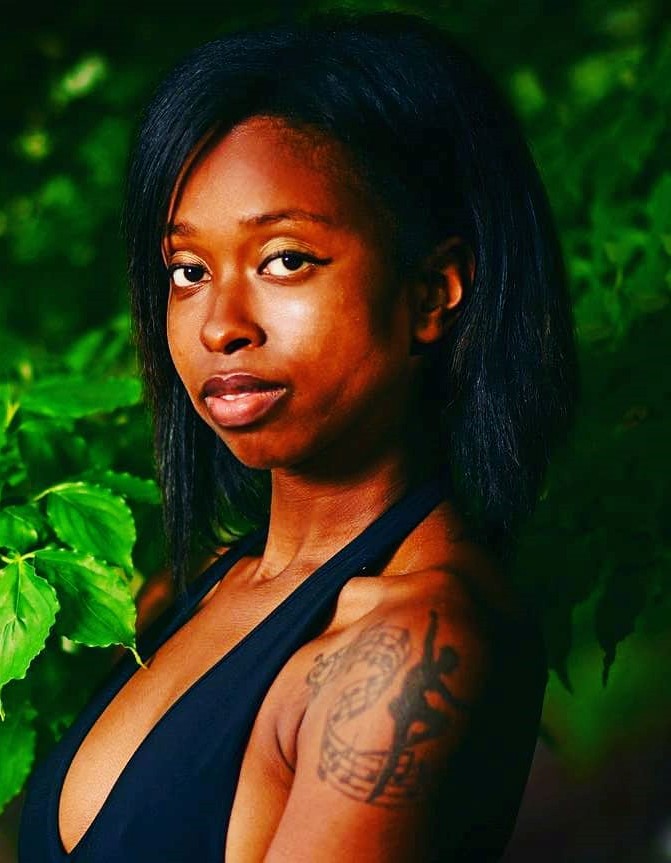 Ellice Patterson
Founder/ Executive & Artistic Director of Abilities Dance ; Executive Director of BalletRox
Abilities Dance & BalletRox
Ellice Patterson is the founder/ executive and artistic director of Abilities Dance, a Boston-based dance company that welcomes artists with and without disabilities. She is also the executive director of BalletRox, a Boston-based dance education program to provide access to high quality dance education to youth within Boston Public Schools and in our after-school program in Jamaica Plain. Outside of self-produced Abilities Dance's shows, her choreography has appeared in the MFA, Links Hall in Chicago, Gibney Dance in NYC, The Series: Vol IV at the Ailey Citigroup Theatre in NYC, and more. She has given lectures and workshops at schools, universities, and organizations across the country, including Harvard Graduate School of Education, Fidelity Investments, Boston University, and more. She earned her Bachelor of Arts in Biological Sciences from Wellesley College and her Masters of Science in Management Studies from Boston University Questrom School of Business.
$i++ ?>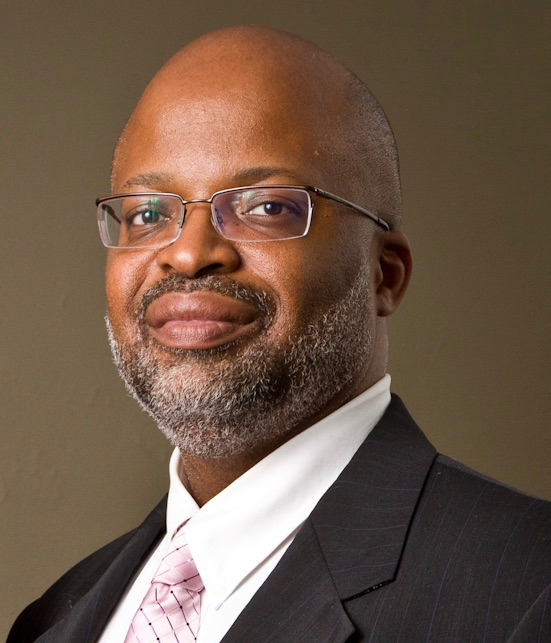 Dr. James H. Rolling, Jr.
President
National Art Education Association
James Haywood Rolling, Jr. is Dual Professor of Arts Education and Teaching & Leadership in the Syracuse University's College of Visual & Performing Arts (VPA) and School of Education, and he has served as Chair of the university's Arts Education programs since 2007. Rolling is also an affiliated faculty member in African American Studies. From 2018 to 2020, Rolling was appointed to serve as the inaugural Director of Diversity, Equity, and Inclusion for VPA. Dr. Rolling began his elected term of office as the 37th President of the National Art Education Association (NAEA) in March 2021. At the start of 2021, Dr. Rolling also added two other new roles to the gauntlet of creative leadership responsibilities he is honored to wear—as the new Co-Director of The Lender Center for Social Justice at Syracuse University, and as a new member of the Board of Trustees at the Everson Museum of Art.

Over the past two years, Dr. Rolling has championed the cause of achieving greater diversity throughout the visual arts fields as the inaugural Chair of the NAEA Equity, Diversity, and Inclusion Commission, overseeing the dedicated work of 11 commissioners from around the nation representing various arts and museum education related fields. Dr. Rolling's initial service on the Board of Directors of NAEA was as the association's Higher Education Division Director from 2011-2013. Rolling's record of professional contributions is highlighted by his recognition as the 2014 recipient of the National Higher Education Art Educator Award for outstanding service and achievement of national significance; his work from 2015-2017 as Senior Editor of Art Education, a bi-monthly research journal for arts education practitioners; and his induction as part of the 2017 class of NAEA Distinguished Fellows in recognition of a career of exemplary accomplishment in research, scholarship, teaching, and leadership in the field.
In his earlier education, Rolling earned an MFA in studio arts research from the Experimental Studios department that once existed at Syracuse University, having earned a fully funded Graduate Fellowship in the Department of African American Studies. Rolling completed his doctoral studies in art education in 2003 under the mentorship of Drs. Graeme Sullivan and Judith Burton at Teachers College, Columbia University. As the coordinator for K-12 New York State art teacher education programs at Syracuse University, Rolling has actively worked to reconceptualize of the arts education discipline as a natural nexus of interdisciplinary scholarship where visual art, design, STEAM, and other media arts practices emerge as an avenue for social responsibility. As a visual artist, Rolling focuses on mixed-media explorations and portraiture of the human condition, viewing studio arts practices as an essential form of social research. As a researcher, Rolling is devoted to telling the story of how human beings creatively constitute, shape, and reinterpret personal and collective identity.
Rolling is the author of Swarm Intelligence: What Nature Teaches Us About Shaping Creative Leadership, a surprising look at the social origins of creativity (Palgrave Macmillan); the Arts-based Research Primer (Peter Lang); Cinderella Story: A Scholarly Sketchbook About Race, Identity, Barack Obama, the Human Spirit, and Other Stuff That Matters (AltaMira Press) and Come Look With Me: Discovering African American Art for Children (Charlesbridge); in addition to more than 35 peer-reviewed articles and commentaries, fourteen book chapters, and five encyclopedia entries on the subjects of the arts, education, creativity, and human identity. In 2020, Rolling published Growing Up Ugly: Memoirs of a Black Boy Daydreaming (Simple Word Publications), an inspirational coming-of-age narrative tracing his emergence as a painfully shy child raised in a struggling inner-city New York neighborhood who learned to rewrite the trajectory of his life story through the development of his own creative superpowers.
Twitter: @JHRolling
LinkedIn: https://www.linkedin.com/in/ja...
Instagram: @jhrolling
Medium.com: https://jameshaywoodrollingjr....
Growing Up Ugly: https://www.amazon.com/Growing...
$i++ ?>
Narric Rome
Vice President of Government Affairs and Arts Education
Americans for the Arts
Narric Rome serves as Vice President for Government Affairs and Arts Education at Americans for the Arts. In his role he manages federal, state, and local government advocacy, grassroots campaigns, policy development, and national coalition-building efforts with cultural, civic, and private sector organizations with the goal of influencing public policies that advance direct and indirect support for the arts and arts education.
Narric is responsible for promoting the Americans for the Arts' message to Congress and the Trump Administration. He serves as the senior lobbyist for the Americans for the Arts legislative portfolio where he researches and pursues untapped federal funding opportunities. Additionally, he is editor of a dozen resource guides connecting cultural projects and initiatives to federal funding programs.
Narric's responsibilities include leading the policy development for the annual National Arts Action Summit, including Arts Advocacy Day, which involves coordinating over 85 arts organizations as national partners. Narric oversees the Americans for the Arts education program that seeks equitable access to the arts and includes the State Policy Pilot Program, and advocacy programs at the national, state and local levels. Most recently, Narric has launched a national campaign to boost the creative economy by building support for the CREATE Act (S.661, HR1649) in Congress. Narric has 20 years of experience in the public policy and congressional arena. Prior to joining Americans for the Arts, Narric worked on the policy staff of Howard Dean's 2004 presidential campaign in Vermont and served as a legislative aide to Secretary Riley at the U.S. Department of Education where he received the Peer Recognition Award in 1999. Earlier in his career, Narric worked on Capitol Hill, at the Podesta Group and on several state and national political campaigns. He is the immediate past-president of the Vermont State Society.
$i++ ?>
Alexis Truitt
Executive Director
American Alliance for Theatre & Education (AATE)
Alexis Truitt is the Executive Director of the American Alliance for Theater & Education (AATE). She earned her B.M. in Vocal Performance from the Boston Conservatory and M.A. in Arts Management from George Mason University. After completing her graduate degree Alexis immersed herself in the field of arts education. Alexis currently serves as the Artistic Director for the St. Mark's Players as well as she is co-founder/Managing Director of the Fat & Greasy Citizens Brigade.
She has been the Program Coordinator of the Changing Education Through the Arts (CETA) program at the Kennedy Center where she managed the professional development workshops for teachers, organized teaching artists retreats, and programmed concerts for the Millennium Stage.
She has also been an Allen Lee Hughes Fellow at Arena Stage in Community Engagement. Where she taught playwriting workshops that reached 400 students in the DC area, as well as coordinated a 10-minute student playwriting competition that garnered 500 entries.
Instagram: @aatenow
$i++ ?>
Key:

Complete

Next

Failed

Available

Locked
Arts Education for Every Child: K-12 Education Policy | Training Session
Arts Education for Every Child: K-12 Education Policy | Training Session CAPTIONED
National Arts Action Summit Workshop Survey