Legislating the Creative Economy + Disaster Relief Policy | Briefing Session
Recorded On: 04/08/2021

About This Session
This advocacy briefing session will focus on two aspects of creative economy policy: first, on advancing the for-profit and nonprofit creative economy through federal legislation with a special focus on intentionally underserved communities. Our main advocacy asks are to urge Congress to cosponsor the CREATE and PLACE Acts; and proposals such as the Putting Creative Workers to Work to rebuild, reimagine, unify, and heal communities in every state and territory, as well as within tribal lands through a comprehensive national recovery strategy. The second policy aspect will review policy asks to support creative workers in disaster relief and recovery and to integrate the arts in our national emergency management system.
Speakers
Frank Cullen, U.S. Chamber of Commerce
Craig Nutt, CERF+/The Artists Safety Net
Narric Rome, Americans for the Arts
David Holland, WESTAF
Rep. Chellie Pingree (D-ME), U.S. House of Representatives
Amy Schwartzman, Independent Consultant/NCAPER Member
Carolyn Ryan, Greater Boston Chamber of Commerce
Jonathon Glus, City of San Diego Commission for Arts & Culture
How to Access Live & On-Demand Content
Visit the event agenda page to select your desired session for viewing.
Select your desired session from the agenda list and click the red

VIEW SESSION

button.
Once on the desired session page, locate the box on the right-hand side with the title of the session.
Click on the box.
Click the red

ENTER LIVE EVENT IN PROGRESS

or

VIEW ARCHIVED RECORDING

button - The session will automatically start playing in a new browser window.
Should you need any assistance accessing the recording, please refer to our visual instructions on our "ArtsU Tech Support Page", or send us an email at events@artsusa.org.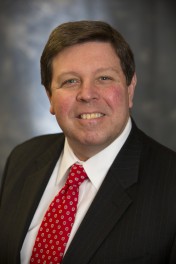 Frank Cullen
Vice President U.S. Policy
U.S. Chamber of Commerce
Frank W. Cullen Jr. is vice president of U.S. policy at the U.S. Chamber of Commerce's Global Innovation Policy Center (GIPC). Cullen directs the center's domestic programs in promoting and protecting IP rights in both the online and physical markets. He guides the efforts to advance IP enforcement and deter trademark counterfeiting and copyright piracy.
Cullen began his career in Los Angeles, working as a consultant and later vice president for FCA Company, a full-service public affairs and government relations firm. In 1989, he was appointed public relations director for the city of Palm Springs, California, and conceived and implemented a promotional campaign featuring then-Mayor Sonny Bono.
Subsequently, he served as director of Bono for U.S. Senate '92, as well as provided consulting services to a wide array of clients in the Palm Springs region.
When Bono was elected to the U.S. House of Representatives in 1994, he asked Cullen to join him to direct his communications shop, a position he held until Bono's untimely death in 1998. Then, he joined Rep. Mary Bono as her communications director. After one year, he was promoted to chief of staff, a position he held for 15 years.
An accomplished communicator and writer, Cullen appeared as a guest on numerous TV and radio shows, including the Today Show, Good Morning America, CBS This Morning, Larry King Live, ABC Radio, CBS Radio. Cullen provided political analysis and election coverage for KESQ TV, KMIR TV, and The Desert Sun newspaper and guest editorials that appeared in newspapers in California and Washington, D.C.
Cullen also worked for legendary director Francis Ford Coppola at his Zoetrope Studios in Hollywood, California, and continues to have an avid appreciation for cinema and the performing arts.
He is a graduate of the University of Southern California, with a B.F.A. degree from the School of Cinema and Television. He resides in Vienna, Virginia, with his wife, Sonia, and their children, Taylor Anne and Wil.
$i++ ?>
Jonathon Glus
Executive Director
City of San Diego Commission for Arts and Culture
Glus is the Executive Director of the Commission for Arts & Culture for the City of San Diego, where he is responsible for advancing the City's investments in arts, culture and creativity. Since

joining the City in November, 2018, Glus initiated San Diego's first creating economy study and the Commission's first DEI assessment. Prioritizing the work of individual artists and creatives as well as the fluid cultural economy of the Tijuana/San Diego megaregion, the Commission's work has now expanded to creative workforce development, creative youth development and binational cultural initiatives.
Prior to joining the City of San Diego, Glus was the Director for Cultural & Creative Economy for the City of Sacramento. Prior to that, he held similar positions as CEO at Houston Arts Alliance, Executive Director for Arts & Culture for the City of Pasadena, CA, and Arts Council Director for the City of Evanston, IL. Glus' education includes masters work in art and architectural history at the University of Illinois at Chicago, public policy and urban economics at Indiana University Bloomington, and urban studies at the University of Kent in Canterbury, England.
Glus currently serves on the board of Californians for the Arts and serves on the executive committee of the US Urban Arts Federation. He previously served on the board of Texans for the Arts.
@SDArtsComm
@JonathonGlus
@JonathonDGlus
$i++ ?>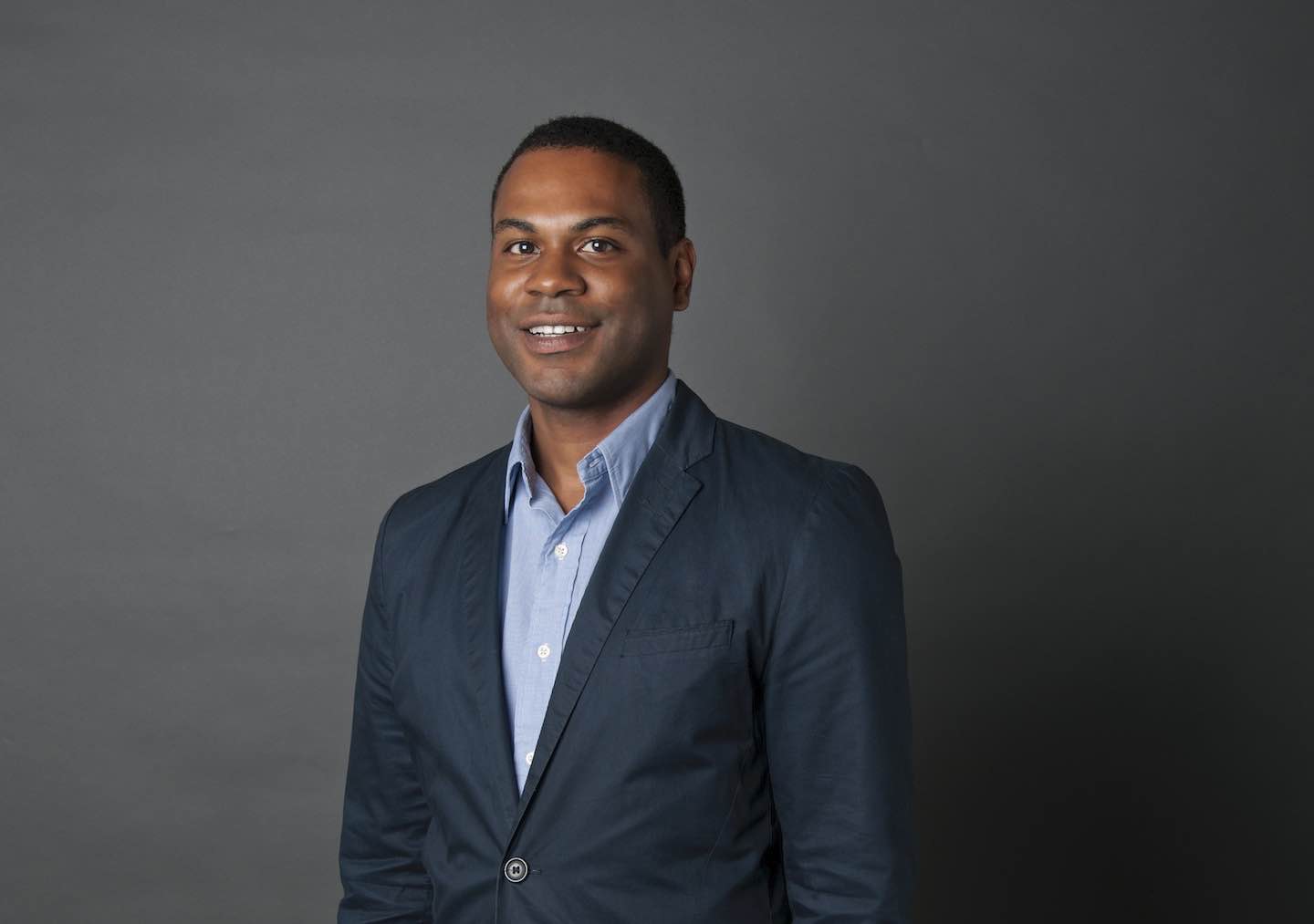 David Holland
Director of Impact and Public Policy and Creative Economy Advisor
WESTAF
David Holland is the director of impact and public policy at WESTAF. He joined WESTAF in 2019 to lead its advocacy and public policy programs and services and serve as the primary liaison with federal agencies, regional arts organizations, state and local arts agencies, and state arts advocacy groups. His role has evolved to also drive the impact of WESTAF's leadership and professional development programming, grantmaking, and technical assistance and consulting services across teams.
Since joining WESTAF, he has established the Western Arts Advocacy Network (WAAN); expanded advocacy funding to WESTAF's 13-state network; collaborated on developing new equity-focused relief and resilience grantmaking programs for arts organizations and artists in the West and the Northern Mariana Islands; and spearheaded WESTAF's Arts and the Rural West Seminar and Arts Leadership and Advocacy Seminar. Holland previously served as associate director of the Arts and Business Council of Greater Boston, where he oversaw programs and services, operations, and fund development.
Holland's prior roles include leadership and senior management positions with Virginia Commonwealth University (VCU) da Vinci Center for Innovation, VCU School of the Arts, ART 180, Arts & Business, and the UK innovation foundation Nesta. Holland began his career with BOP Consulting, a global consulting firm focused on culture and the creative economy, leading projects for government departments, public agencies, and international organizations as a senior consultant. For more than 11 years, he has served as an independent management consultant working primarily with clients in the arts and culture field both nationally and internationally.
He serves as a panelist for the National Endowment for the Arts and Colorado's Arts in Society. He is also an elected member of the Americans for the Arts Private Sector Network Advisory Council and on their Inclusive Creative Economy Working Group and has served on an advisory committee on political messaging for the National Assembly of State Arts Agencies. He also represents WESTAF on the national Cultural Advocacy Group. He formerly served as a panelist for the Boston Foundation, the Virginia Commission for the Arts, and Virginians for the Arts and as a site reviewer for Massachusetts Cultural Council. Holland has also served on the boards of several nonprofits, including the Black History Museum and Cultural Center of Virginia.
His writings have been published by Arts Council England, the British Council, the Routledge International Handbook of Creative Learning, and others. He was selected as a Salzburg Global Seminar Young Cultural Innovator in 2014 and is a Salzburg Global Fellow, Evan Carroll Commager Fellow, and a fellow of the Royal Society of Arts.
Holland holds a bachelor's degree in economics from Amherst College and master's degrees in international studies and diplomacy and the history of art from the University of London, SOAS.
$i++ ?>
Craig Nutt
Advisor on Policy and Government Relations
CERF+ - The Artists Safety Net
Craig Nutt is a studio furniture maker and sculptor whose work is in numerous museum collections including the Smithsonian's American Art Museum. He was a founding board member of The Furniture Society and served as Interim Executive Director of the Tennessee Association of Craft Artists. In April of 2015 he completed a ten-year stint as Director of Programs for CERF+: The Artists Safety Net a national artists' service organization based in Vermont. He currently serves as the CERF+ Advisor on Policy and Government Relations.
In 2018 he received the Award of Distinction from The Furniture Society and a Lifetime Honorary Membership from Tennessee Craft, both in recognition of his work and contributions to the arts field. Nutt currently serves on the Board of Governors of the Arrowmont School of Arts and Crafts, and the Artists Committee of Americans for the Arts. He lives and works in Kingston Springs, Tennessee.
https://www.facebook.com/CERFp...
$i++ ?>
Narric Rome
Vice President of Government Affairs and Arts Education
Americans for the Arts
Narric Rome serves as Vice President for Government Affairs and Arts Education at Americans for the Arts. In his role he manages federal, state, and local government advocacy, grassroots campaigns, policy development, and national coalition-building efforts with cultural, civic, and private sector organizations with the goal of influencing public policies that advance direct and indirect support for the arts and arts education.
Narric is responsible for promoting the Americans for the Arts' message to Congress and the Trump Administration. He serves as the senior lobbyist for the Americans for the Arts legislative portfolio where he researches and pursues untapped federal funding opportunities. Additionally, he is editor of a dozen resource guides connecting cultural projects and initiatives to federal funding programs.
Narric's responsibilities include leading the policy development for the annual National Arts Action Summit, including Arts Advocacy Day, which involves coordinating over 85 arts organizations as national partners. Narric oversees the Americans for the Arts education program that seeks equitable access to the arts and includes the State Policy Pilot Program, and advocacy programs at the national, state and local levels. Most recently, Narric has launched a national campaign to boost the creative economy by building support for the CREATE Act (S.661, HR1649) in Congress. Narric has 20 years of experience in the public policy and congressional arena. Prior to joining Americans for the Arts, Narric worked on the policy staff of Howard Dean's 2004 presidential campaign in Vermont and served as a legislative aide to Secretary Riley at the U.S. Department of Education where he received the Peer Recognition Award in 1999. Earlier in his career, Narric worked on Capitol Hill, at the Podesta Group and on several state and national political campaigns. He is the immediate past-president of the Vermont State Society.
$i++ ?>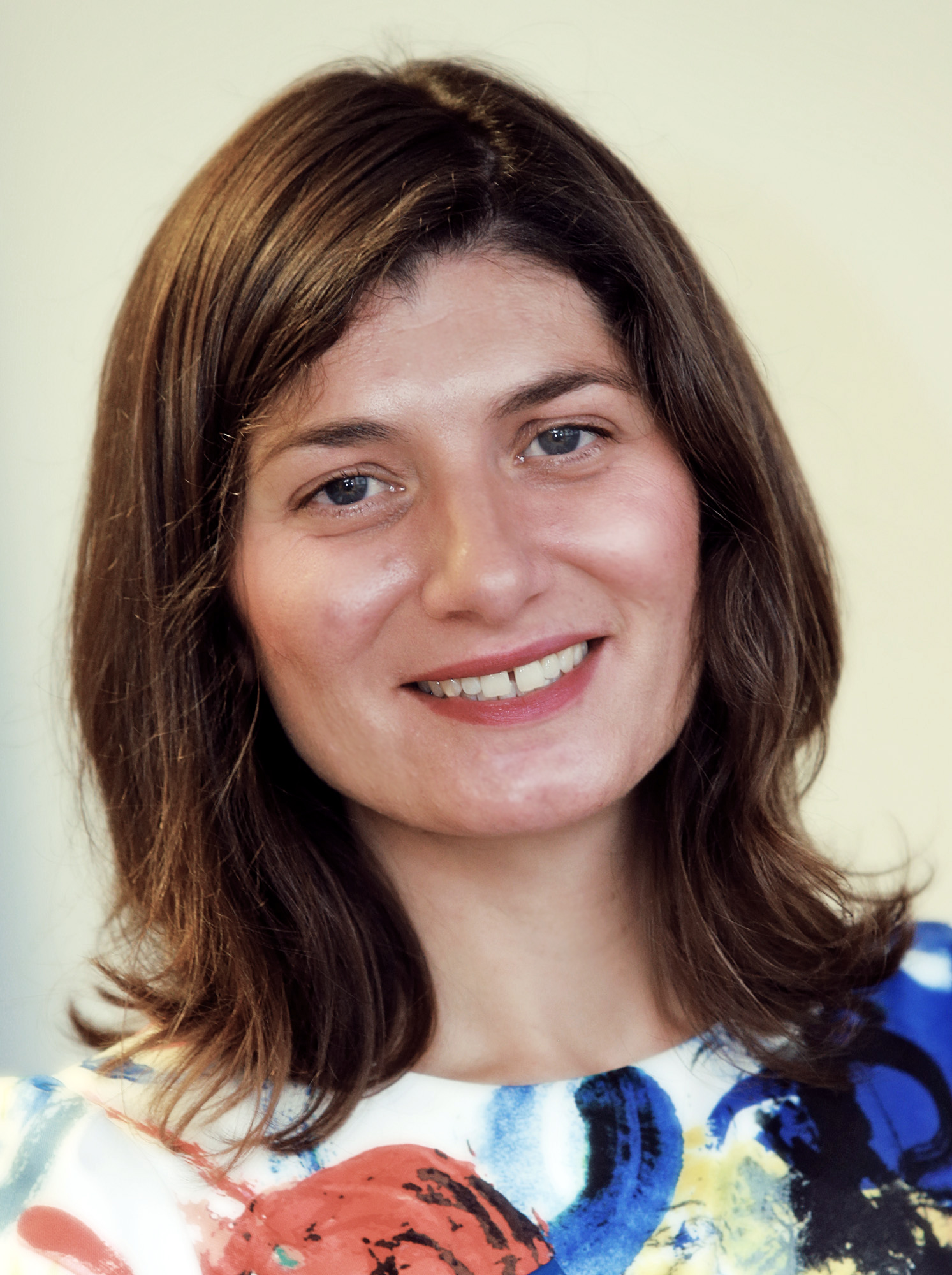 Carolyn Ryan
Senior Vice President, Policy & Research
Greater Boston Chamber of Commerce
Carolyn Ryan oversees the Greater Boston Chamber of Commerce's public policy and research department, which develops and advocates for policies that contribute to the economic success of the region. Since joining the Chamber in 2015, Carolyn has developed the organization's policy priorities and positions and elevated its role in public policymaking.
Previously, Carolyn was a policy analyst at the Massachusetts Taxpayers Foundation (MTF) where she focused on issues of tax and municipal finance, among other areas. Prior to MTF, Carolyn was a consultant with Public Financial Management in Philadelphia where she was a member of the state-appointed financial oversight teams for Pittsburgh and Reading, Pennsylvania. She previously held positions with the Office of the Legislative Counsel in the U.S. House of Representatives and the Harvard University development office.
Carolyn holds a B.A in English from Williams College, where she was co-captain of the women's varsity volleyball team, and an M.P.A. from the University of Pennsylvania, where she received the Audrey Miller Poritzky award for leadership. She is a board member of the Massachusetts Housing Partnership, and on advisory boards for New England Public Policy Center at the Federal Reserve Bank of Boston and the Center for State Policy Analysis at Tufts University's Tisch College.
$i++ ?>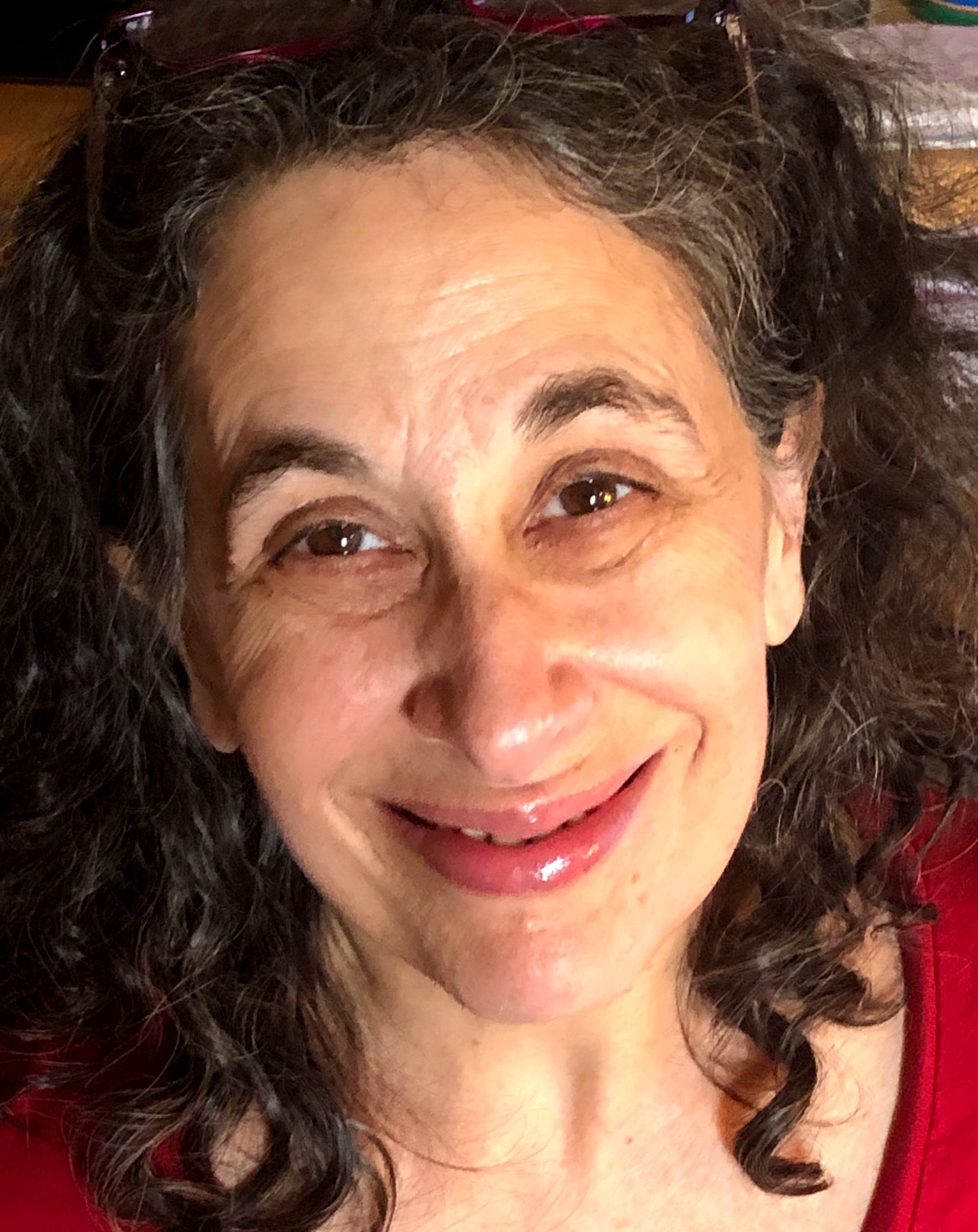 Amy Schwartzman
Independent Consultant, Steering Committee Member, NCAPER
Self-employed and member of NCAPER
Amy Schwartzman has been working at the intersection of arts and disaster management since 2001, when she was hired to be the Information Officer of the New York Arts Recovery Fund, created to help NYC's artists and arts organizations recover from 9/11. Since 2007, she has been a consultant to the National Coalition for Arts' Preparedness and Emergency Response (NCAPER) and a member of its Steering Committee since 2018. She is the author of its Blueprint for a nationwide safety net for artists and arts organizations, as well "Essential Guidelines for Arts Responders Organizing in the Aftermath of Disaster" and the principal author of its "Cultural Placekeeping Guide." Amy has consulted with the Performing Arts Readiness Project (PAR) and is the co-designer of its webinars "Networking for Disaster Management in the Performing Arts" and "Community Recovery Through Arts and Culture." After Superstorm Sandy, Amy was hired by FEMA to be a Community Planner dedicated to the recovery of artists and arts organizations in the NYS Recovery Office. In 2018, she was hired to aid the RAND Corporation in the Recovery Plan for Puerto Rico after Hurricane Maria, focusing on the recovery of artists, artisans and arts organizations and helped author its report for DHS entitled "Cultural and Historical Resources Recovery Planning in Puerto Rico." For much of her life, Amy has been a dancer/director/choreographer.
$i++ ?>
Key:

Complete

Next

Failed

Available

Locked
Legislating the Creative Economy + Disaster Relief Policy | Training Session
Legislating the Creative Economy + Disaster Relief Policy | Training Session CAPTIONED
National Arts Action Summit Workshop Survey