National Alignment for Equity in Government Programs | Mainstage Session
Recorded On: 04/08/2021

About This Session
In this Mainstage Session, panelists will review the major equity proposal from the Biden Administration; national diversity, equity, and inclusion (DEI) initiatives in the arts sector; and how recovery can address inequities revealed and magnified by the pandemic. Advocates will gain a deeper understanding about how DEI policies and pro-arts legislation work hand-in-hand.
Speakers
Ruby Lopez Harper, Americans for the Arts
Paige Sharp, Indiana Arts Commission
Tariana Navas-Nieves, Denver Arts & Venues (City & County of Denver)
Catherine Lhamon, White House Domestic Policy Council Deputy Director for Racial Justice & Equity
Rick Wade, US Chamber of Commerce
How to Access Live & On-Demand Content
Visit the event agenda page to select your desired session for viewing.
Select your desired session from the agenda list and click the red

VIEW SESSION

button.
Once on the desired session page, locate the box on the right-hand side with the title of the session.
Click on the box.
Click the red

ENTER LIVE EVENT IN PROGRESS

or

VIEW ARCHIVED RECORDING

button - The session will automatically start playing in a new browser window.
Should you need any assistance accessing the recording, please refer to our visual instructions on our "ArtsU Tech Support Page", or send us an email at events@artsusa.org.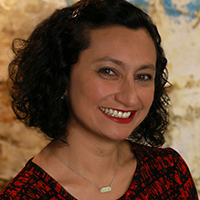 Ruby Lopez Harper
Vice President, Equity and Local Arts Engagement
Americans for the Arts
Mexican, Mother, Wife, Dancer, Photographer, Poet and Social Justice Warrior.
Ruby is the Vice President, Equity and Local Arts Engagement for Americans for the Arts. Her portfolio includes external equity strategies and field education, leadership development, local arts advancement, and cohort building for the local arts agency field, arts and culture administrators, and arts marketers. She is the chief architect of the National Arts Marketing Project Conference. She was selected as a 2019 Arizona State University Practices for Change Fellow. She was recognized as an 2019 Inspirational Woman (Arts Advocate) by "And I Thought" Women in Literature. She is a steering committee member for the National Coalition on Arts Preparedness and Emergency Response, serves as Chair of the Gard Foundation, serves on the board for the Arts and Humanities Council of Montgomery County (Grants Committee/Advocacy Committee) and serves on the WETA Community Advisory Council.
Ruby's work has focused on equitable access, grantmaking, supporting individual artists, community development, economic development, cultural tourism, marketing and public art. She draws on a varied background that includes corporate affairs, community relations, volunteerism, employee engagement, marketing and communications, and business administration. She served on the Emerging Leaders Council for Americans for the Arts, was the primary contact for the Arts and Economic Impact Study for Central Ohio and recently served as a mentor with Arts Administrators of Color DMV. She is a 2017 National Association of Latino Arts and Cultures Advocacy Leadership Institute Fellow, Class of 2017 American Express Leadership Academy Alum and Class of 2010 Next Generation of Leaders Fellowship program.
$i++ ?>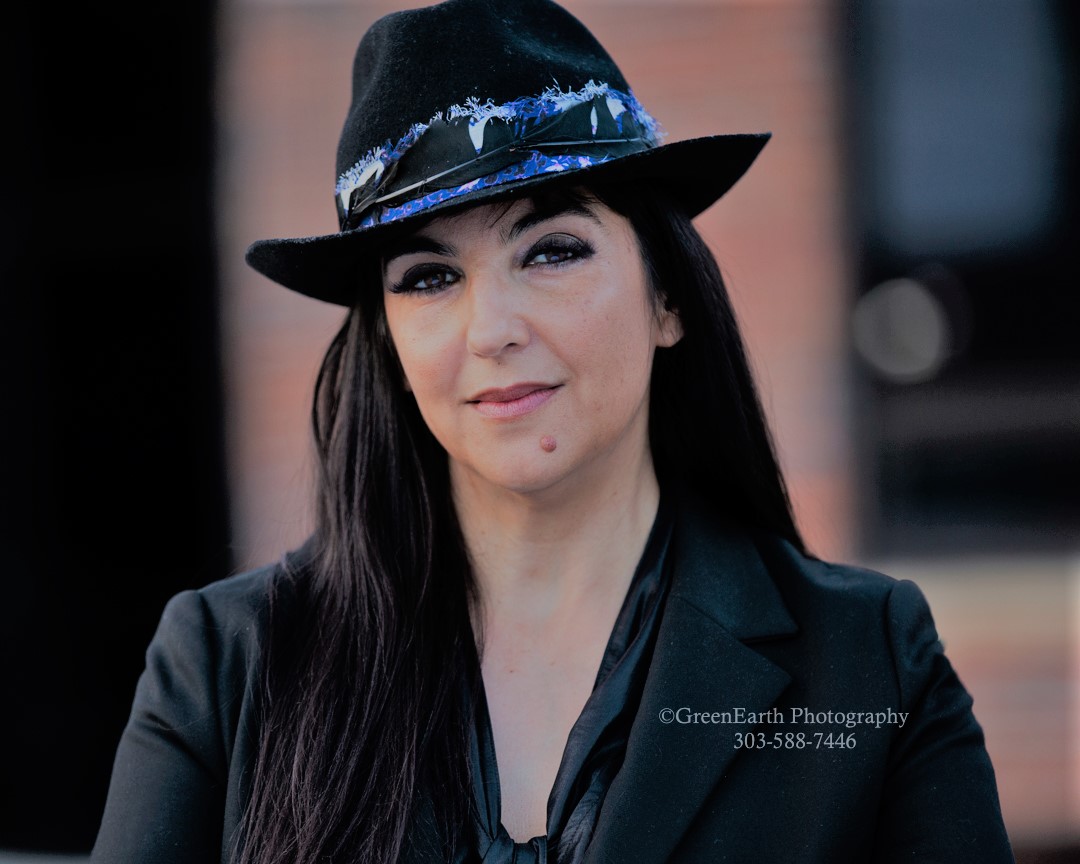 Tariana Navas-Nieves
Director, Cultural Affairs
Denver Arts & Venues (City & County of Denver)
Tariana Navas-Nieves, Director of Cultural Affairs for Denver Arts & Venues (A&V), City and County of Denver, has 30 years of experience in management, equity and race and social justice work; philanthropy and grantmaking; museum and curatorial practice; translation and interpretation; television, and communications. As Director of Cultural Affairs, she oversees the City departments of Public Art, Cultural Programs & Events, Creative Industries (Create Denver), SCFD Tier III (Tax District) funding, Arts Education, and the agency's numerous cultural investments and grant programs.
Navas-Nieves oversees all agency grantmaking including tax district funding and grant programs in partnership with private philanthropy and the state arts agency. She developed numerous grant programs including development of guidelines, applications, selection processes, data tracking, and panelists' training. All aspects of grantmaking are evaluated within an equity framework.
Navas-Nieves is also on the Executive Leadership Team (ELT) of the Mayor's Office of Social Equity and Innovation (OSEI). Denver Arts & Venues was the first agency in the City with an Equity Work Plan, Statement of Commitment and Training Plan, which Navas-Nieves was responsible for creating. The ELT, comprised of the City's Equity Officer, the Director of the OSEI, and a representative appointed by the Mayor, is responsible for establishing and implementing the City's equity goals working with all City agencies and ~13K employees. Some accomplishments of the ELT include the development of a budget equity tool to be used by all agencies from the Denver Police Department to the Department of Public Health to Arts & Venues. The ELT evaluates every single agency budget to identify equity challenges and develop mitigation plans to address them.
Navas-Nieves serves on national, regional and local boards and advisory groups including: Grantmakers in the Arts (Vice Chair), Philanthropy Colorado (Vice Chair), Philanthropy Colorado Arts & Culture Funders (Co-Chair), Denver Latino Commission, and the Community ACTS Fund focused on funding to support BIPOC and other historically marginalized communities. She is Co-author of the Re-Tool: Racial Equity in the Panel Process, and created the learning series "How to be an Anti-Racist Organization. A Conversation with Dwinita & Tariana". This has become a popular series with over 1,200 registrants each time from all over the United States, Canada, South America and the United Kingdom. She is also part of artEquity's BIPOC Leadership Circle, working with other art leaders from across the nation to develop social justice leadership models.
With a curatorial expertise in Latin American art, she also served as Curator of Hispanic and Native American Art at the Colorado Springs Fine Arts Center, Curatorial Consultant for the Denver Art Museum, Curator of Collections for the Museo de las Americas, and curator for private collections in the US and Puerto Rico. Navas-Nieves' experience spans into television, having worked for Telemundo as an arts reporter; translation and interpretation with her own business working for the Federal Court of Immigration, Children's Hospital, and museums and city departments throughout the United States; and providing extensive curatorial services to art collectors and museums.

http://www.artsandvenuesdenver...
http://www.artsandvenuesdenver...diversity-equity-and-inclusion-initiative/edi-event-resources
$i++ ?>
Paige Sharp
Deputy Director of Programs
Indiana Arts Commission
Paige Sharp serves as Deputy Director of Programs for the Indiana Arts Commission (IAC) where she oversees, directs, and manages all institutional programs including statewide services and grant programs funding over $3.5 million in state and federal dollars each year. Sharp also serves as chief diversity, equity, and inclusion officer for the agency. She graduated with a BFA from the School of the Arts Institute of Chicago with continued studies in the Indiana University School of Public & Environmental Affairs graduate program. A dedicated and passionate arts professional and leader, Sharp has been working to positively impact community through the arts for well over twenty years. She has served on boards and committees on the local, state, and national levels and strives to provide equal access to the arts for everyone.
$i++ ?>
Rick Wade
Senior Vice President, Department of Strategic Alliances and Outreach
US Chamber of Commerce
Rick C. Wade is senior vice president of Strategic Alliances and Outreach at the U.S. Chamber of Commerce. Wade develops and implements programs and initiatives to help the Chamber create new business relationships and partnerships across diverse audiences. He also provides counsel on policy issues and leads special projects. His wealth of knowledge and experience in both the public and private sectors enable him to give a megaphone to the voice of business across the country and share the positive impacts of the free enterprise system. Among Wade's many responsibilities, he is leading the Chamber's historic Equality of Opportunity initiative aimed to develop sustainable public policy and business solutions to help close race-based opportunity gaps in education, employment, entrepreneurship, criminal justice, health and wealth.
Before joining the Chamber, Wade was principal of The Wade Group, a strategic communications and global business development firm, and was a partner at Harves Investment Group, a consultancy that facilitated foreign direct investment into the United States.
A member of the Democratic National Committee, Wade as an Adviser to President Barack Obama and National Director of Africa-American Vote at the 2008 Obama for America campaign. He was a senior adviser and deputy chief of staff to former Secretary of Commerce Gary Locke where he was a liaison to the White House, businesses, trade associations, civic organizations, and local governments. He was a member of the White House task forces on Puerto Rico, Small Business Contracting, Automobile Recovery, Military Families, and Historically Black Colleges & Universities. He also served on the Interagency Business Council and former Vice President Joe Biden's Task Force on Middle Class America and worked with the White House on implementing the American Recovery and Reinvestment Act.
Wade also worked with Commerce's Economic Development Administration to foster regional economic development in distressed areas, the National Telecommunications and Information Administration on expanding broadband to rural and urban America, the Minority Business Development Agency to create jobs through the growth of minority-owned businesses, and the Census Bureau on executing the 2010 decennial census.
In addition, Wade was instrumental in expanding opportunities for U.S. companies to sell their products in the global market. He represented the U.S. at international trade forums including the U.S.-China Joint Commission on Commerce and Trade, the Asian-Pacific Economic Cooperation, the African Growth and Opportunity Act Forum, and the Conference on the Caribbean and Central America. He served as special envoy to the Caribbean, oversaw private sector initiatives in Haiti following the 2010 devastating earthquake, and led trade missions around the world.
He was an executive at Hoffman-La Roche and Blue Cross Blue Shield of South Carolina. He also had experience at the South Carolina House of Representatives, the Cabinet of the Governor, and the Office of the President at the University of South Carolina.
Wade received his B.S. from the University of South Carolina and an M.P.A. from Harvard University. He was awarded honorary doctorates from Benedict College and South Carolina State University and has received numerous awards for exemplary leadership and public service.
$i++ ?>
Key:

Complete

Next

Failed

Available

Locked
National Alignment for Equity in Government Programs | Mainstage Session
National Alignment for Equity in Government Programs | Mainstage Session CAPTIONED
National Arts Action Summit Workshop Survey