Social Justice Funders Supporting Arts for Change
About this Webinar
In recent research on arts and social change grantmaking, Animating Democracy has focused a lens on private funders whose primary purpose is to advance social justice and who are supporting arts and culture as contributors to healthy equitable communities.
This webinar highlights three funders' stories and findings from the research. Through grassroots grantmaking, Cleveland's Neighborhood Connections provides hyper-local support for positive community change by activating and empowering residents to propose and implement projects that make a difference in their community. Cuyahoga Arts & Culture, the local arts agency, has invested $245,000 in Neighborhood Connections since 2013 to support more than 160 vibrant arts and cultural programs organized by and for residents in Cleveland and East Cleveland. At the San Francisco Foundation (SFF), a strategic plan put social justice front and center as a guiding value. Hear how SFF's refreshed arts and culture grantmaking considered the full cultural ecosystem to target cultural organizations undergoing great financial challenges through its Artistic Hubs Cohort.
Presenters:
Tom O'Brien, Program Director, Neighborhood Connections
Tere Romo, Program Officer, Arts & Culture, San Francisco Foundation
Jill Paulsen – Deputy Director, Cuyahoga Arts & Culture
Pam Korza, Co-director, Animating Democracy, Americans for the Arts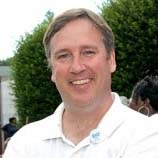 Tom O'Brien is the Program Director for Neighborhood Connections, the small grants program of Suite 1300 Services, an affiliate organization of the Cleveland Foundation. Neighborhood Connections funds small, grassroots organizations in the City of Cleveland. In addition to grants, Neighborhood Connections provides training and technical assistance programs, connects neighborhood leaders and neighborhood groups to each other, to organizing campaigns, and to policy discussions to ensure resident voices are included in decision-making throughout the city of Cleveland. Prior to directing Neighborhood Connections, Tom was a community organizer in Cleveland's Slavic Village neighborhood for five years. He worked with neighborhood residents on community building initiatives, issue campaigns, and leadership development. Prior to coming to Cleveland, Tom served on the staff of the Jesuit Volunteer Corps Northwest as an Area Director, recruiting, training, and assisting full-time volunteers in Oregon and Washington.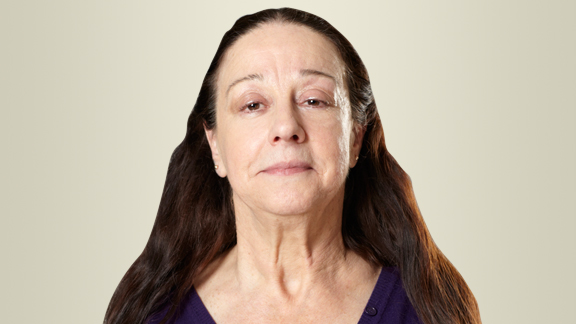 Tere Romo is the program officer for arts and culture at the San Francisco Foundation. An independent curator and scholar, she recently served as the arts project coordinator at the UCLA Chicano Studies Research Center (CSRC). Previously, she was the arts director at the Mexican Fine Arts Center Museum in Chicago and resident curator at The Mexican Museum in San Francisco, where she organized exhibitions and public programs. She was the program manager for the Organizational Support Program at the California Arts Council, where she developed a Traditional Arts Program and participated in the development of the Multi-Cultural Arts Programs. She has served as reviewer for the National Endowment for the Arts, Alpert Awards, Denver Airport, and Sacramento Public Art Programs. An art historian, she has published essays on Chicana/o art and is the author of "Malaquias Montoya" (2011), an artist monograph within the UCLA CSRC book series "A Ver: Revisioning Art History." She was also the lead curator for "Art Along the Hyphen: the Mexican-American Generation," one of four exhibitions organized within the CSRC's "LA Xicano," a collaborative project within the Getty Foundation's regional initiative called "Pacific Standard Time: Art in LA 1945-1980." She holds a Master's degree in art history.
Pam Korza is co-director with Barbara Schaffer Bacon of Animating Democracy, an Americans for the Arts program. Animating Democracy fosters arts and humanities activity that encourages civic dialogue and engagement on contemporary issues. Supported in its first phase by the Ford Foundation, Animating Democracy advances arts and humanities-based civic engagement through convenings, a website, publications, and services and programs. Pam provided research for and co-wrote the study Animating Democracy: The Artistic Imagination as a Force in Civic Dialogue. Pam partners with Barbara in organizational assessment; planning, program design and evaluation for cultural organizations; state arts agencies; and private foundations. Among their consultancies, they have assisted the New York State Arts Council and the Heinz Endowments Art & Culture program in developing strategic plans and evaluated the New England Foundation for the Arts Building Community through Culture program. For 17 years, Pam worked with the Arts Extension Service (AES). While at AES, she coordinated the National Public Art Policy Project in cooperation with the Visual Arts Program of the National Endowment for the Arts, which culminated in the publication Going Public: A Field Guide to Developments in Art in Public Places, a publication she co-wrote and edited. She directed the Boston based New England Film and Video Festival; coordinated the New England Arts Biennial; co-authored The Arts Festival Work Kit; and was co-editor and contributing writer to Fundamentals of Local Arts Management, also published by AES. As an independent consultant, her consulting and teaching activities have included organizational planning for a children's picture book museum initiated by renowned book artist Eric Carle; assessment of a citywide arts festival and published report commissioned by the Indianapolis Arts Council and the Lilly Endowment; planning with the Maine Arts Commission for expanded artist services; and consultation with individual artists.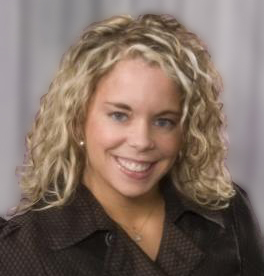 Jill Paulsen – Deputy Director, Cuyahoga Arts & Culture. As deputy director, Jill Paulsen oversees CAC's grantmaking programs and communications efforts, and helps drive organizational strategy. She's committed to building strong relationships with CAC's cultural partners and strives to help connect the work of arts and cultural organizations to the needs of our community. Prior to joining CAC in 2011, Jill was a program officer at the Cleveland Foundation, overseeing a portfolio of nearly $18 million for arts and culture, economic development, education and health/human service organizations. In addition to her experience in public and community foundation philanthropy, Jill served as the first fellow at the George Gund Foundation, Ohio's largest family foundation. Jill was also a grantmaking consultant to the Corporation for National and Community Service (Washington, D.C.) and worked at the Minnesota AIDS Project in her hometown of Minneapolis.
Register

Non-member - $35
Member - Free!
Key:

Complete

Next

Failed

Available

Locked