Welcome to the

2021 National Arts Action Summit!
2021 brings immense change to our country—a new Presidential Administration as well as dozens of new members of Congress have been installed and will be getting to work for their constituents. By presenting a thoughtful unified message to these decisionmakers, advocates can ensure their voice is heard when Congress considers issues like the budget, infrastructure, taxes, and job creation throughout the year. In the past year, we've seen more pro-arts policy advanced in the legislative process than ever before. As we work together to see the arts and culture sector recover from the COVID-19 pandemic and shutdowns, local and national advocacy efforts will be a critical tool. The National Arts Action Summit will equip advocates to share data and authentic stories about the impact of the arts in their communities to educate federal decisionmakers about why supporting the arts and culture sector is essential.
Join Americans for the Arts, organizational partners, and hundreds of advocates from April 5-9, 2021 for the National Arts Action Summit. Over these five days, advocates will gain a depth of knowledge from policy experts at Americans for the Arts and many organizational Partners. Learn compelling up-to-the-minute data, the latest in arts policy, and how to effectively engage decisionmakers to support the arts, arts education, and much more! You will also be able to watch a recording of these webinars whenever you like to refresh your understanding of the issues. Attendees will also connect with other advocates from their state and across the country.

Registration is for On-Demand Content is Now Open!

Please Note: We will send out correspondence once on-demand recordings are ready to view.
Recordings Coming Soon!
We thank you in advance for your patience.
We are currently in the process of editing the recordings from the 2021 National Arts Action Summit.
Once the recorded content is ready for viewing we will send out correspondence to alert you that the recordings are ready.
---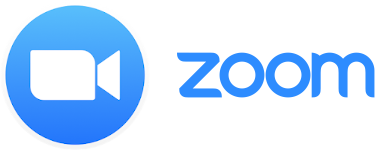 We want to ensure your viewing experience of the 2021 National Arts Action Summit is perfect! Make sure to go to Zoom.us to update (or download for the first time) Zoom on your PC prior to watching any sessions throughout the Summit.
| Access Date | Quiz Result | Score | Actions |
| --- | --- | --- | --- |
2021 Congressional Arts Handbook