Arkansas
Meet Your Federal Arts Advocacy Captain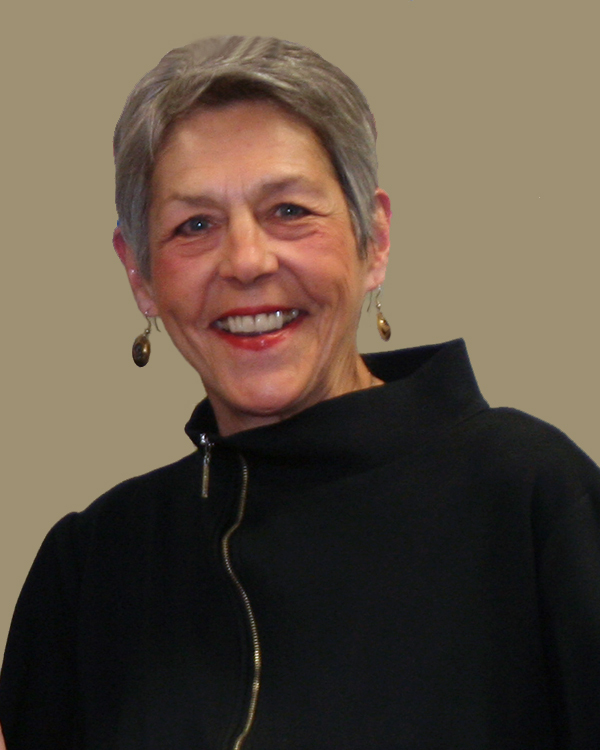 Sandy Royce Martin

Sandy is the Chair of Arkansans for the Arts – the only statewide arts and creative economy advocacy organization in Arkansas. Under her leadership, ACT 577 - legislation creating the Legislative Arts & Technology Boot Camps - passed within two months of being introduced and garnered 79 tri-partisan legislative sponsors. Eighteen Senators and Representatives are working together on the Boot Camps to develop a report recommending policies, legislation, collaborations and other ideas to increase funding and advance the arts and creative economy throughout the state. She is Co-Chair of the organizations Creative Economy Committee and proud to serve as State Captain Arkansas with Americans for the Arts. She has a passion for ARftA's Students for the Arts chapters dedicated to generate more arts advocates and future leaders.
Sandy started ProComm Inc. in 1996 in Kansas City after a career in advertising and broadcasting management (radio and TV) with Scripps-Howard Broadcasting Group, CBS, NBC and FOX. She served on the boards of the NBC A&P Board, Kansas City Marketing & Advertising Council and was President of PROMAX International. Martin has been living in Eureka Springs since 2007.
Her experience includes arts & entrepreneurial training, tourism, community collaboration, economic development, creative services/marketing, film/entertainment and communications. She has won multiple awards for marketing, advertising, filmmaking, broadcast programming and campaigns including several Emmy Awards, New York Festival Awards, Marketer of the Year, Telly and Omni Awards. She was named Artist of the Year by the Greater Eureka Springs Chamber of Commerce.
Currently, Sandy is Chair of the Eureka Springs Arts Council, President & Co-Founder of the Northwest Arkansas Film and Entertainment Commission, Chair of the Mayor's Task Force on Economic Development, County Commissioner/Vice-Chair of the Carroll County Airport Commission, Director and Treasurer of the Northwest Arkansas Tourism Association, President and Co-Founder of the Carroll County Collaboration and serves on the Board of Equity Bank, Mercy Hospital, the Arkansas PBS Arts Advisory Board the North Arkansas College Education Advisory Committee.
Favorite Art Form: Film & Music

We've created a Zoom background for you and your state!
To download right click the image below and select "Save Image As" from the drop down menu - Your computer should prompt you to designate a name for the image and choose a location to save the image - Once you have made these selections, click the save button.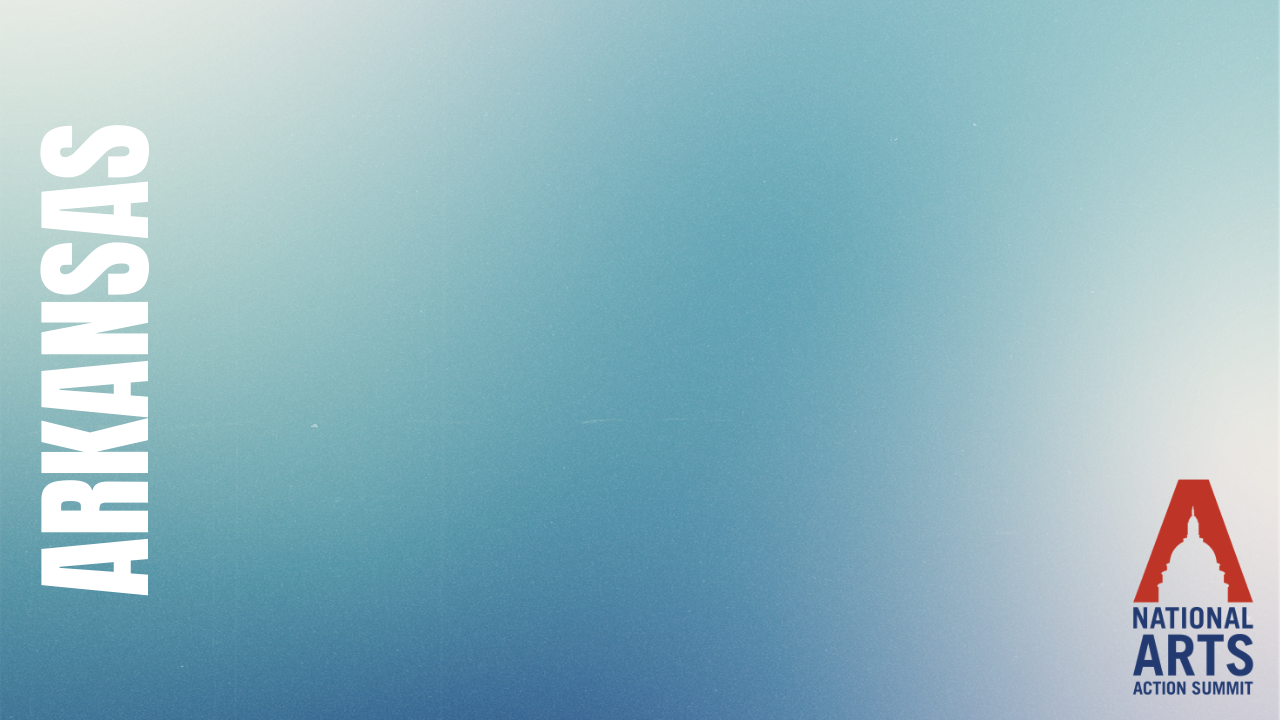 For instructions on how to enable and use the virtual background feature on Zoom for your own use - Click Here
| Access Date | Quiz Result | Score | Actions |
| --- | --- | --- | --- |
NEA Grant Lists