Heather McGhee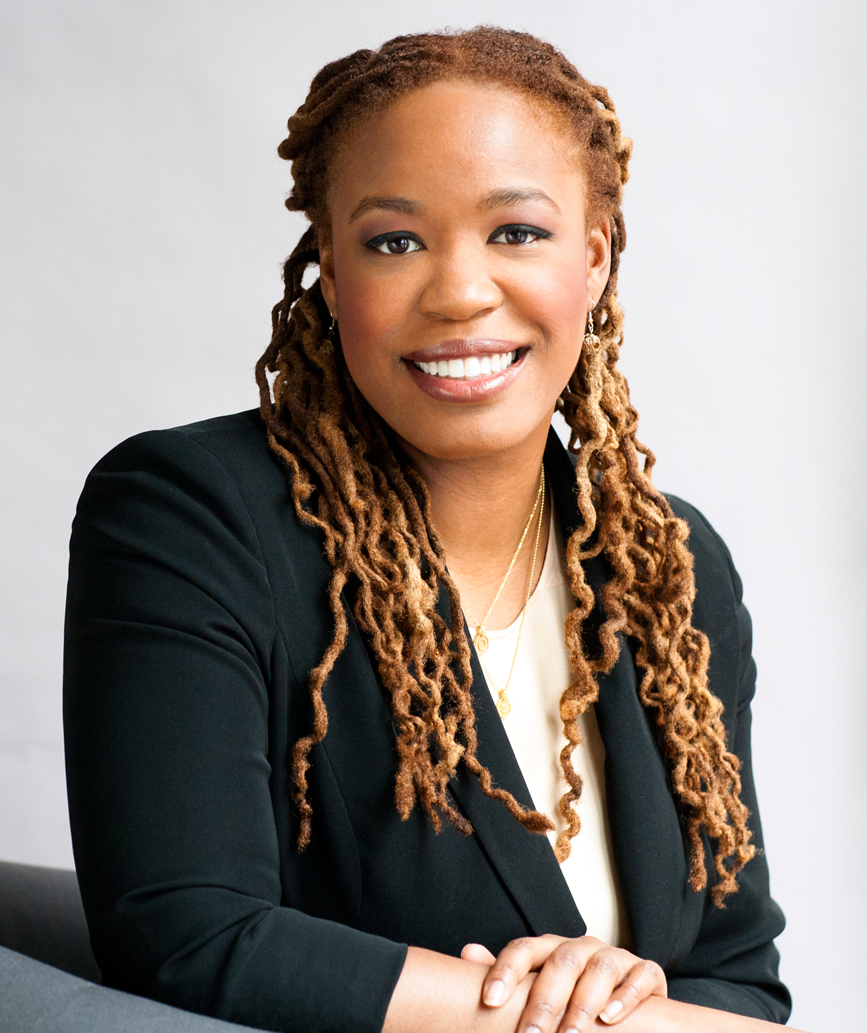 Heather McGhee
Thursday Keynote: Dismantling Racist Systems and Creating a Vision for our Country's Future
What if, in the middle of your live TV appearance, someone called in and asked for advice in overcoming racial prejudice? For public policy expert HEATHER C. MCGHEE, the response was natural: she helped. In the wake of that exchange (viewed over 8 million times), Starbucks approached her to institute a company-wide anti-bias training program. From the personal to the corporate, McGhee kickstarted a much-needed cultural effort towards putting systemic repair into action—with urgency, the latest research, and sensitivity to all involved.
As the former president of the inequality-focused think tank Demos, she drafted legislation, testified before Congress, and became a regular contributor on shows like Meet the Press and Real Time with Bill Maher. She also led Demos' own racial equity organizational transformation, resulting in a doubling of the organization's racial diversity and growth across all measures of organizational impact. McGhee's riveting talks communicate this with passion and seriousness, "challenging the paradigm of racial competition in this country." Racism doesn't just hurt us on a personal level. It divides and alienates companies and their employees, employees and their clients, clients and brands. The trickledown, explains McGhee, is far-reaching. In her upcoming book The Sum Of Us: What Racism Costs Everyone And How We Can Prosper Together (February, 2021), McGhee will explore the self-destructive bargain of racism, and the rising cost to all of us.
Not long after McGhee's television appearance went viral, Starbucks founder Howard Schultz asked her to advise the company as it designed an anti-bias training for 175,000 employees in the wake of the unjust arrest of two black men in a Philadelphia store. McGhee co-authored a report with recommendations for how Starbucks can apply a racial equity lens to their businesses, and how other companies both large and small can benefit from doing the same thing. Her talks address this with clear takeaways, like how to make the process mission-critical, how to get buy-in from your teams, and how to do it all with joy. For the latest updates on Heather's writing, speeches, and media appearances, visit www.heathermcghee.com
Now a Distinguished Senior Fellow at Demos, McGhee holds a B.A. in American Studies from Yale University and a J.D. from the University of California at Berkeley School of Law. She is a member of the World Economic Forum's Global Agenda Council on Civic Participation, and serves on multiple boards of trustees, including the Rockefeller Brothers Fund and Indivisible.
| Access Date | Quiz Result | Score | Actions |
| --- | --- | --- | --- |