Briefing on Legislation for Creative Businesses | 2022
Recorded On: 03/30/2022
About This Session
The first of two briefings on the new creative economy legislation pending before Congress, and what is needed to build support for these bills.
Speakers:
Jen Cole, David Holland, Matt Mullin, Narric Rome

How to Access Live & On-Demand Content
Visit the event agenda page to select your desired session for viewing.
Select your desired session from the agenda list and click the red

VIEW SESSION

button.
Once on the desired session page, locate the box on the right-hand side with the title of the session.
Click on the box.
Click the red

ENTER LIVE EVENT IN PROGRESS

or

VIEW ARCHIVED RECORDING

button - The session will automatically start playing in a new browser window.
Should you need any assistance accessing the recording, please refer to our visual instructions on our "ArtsU Tech Support Page", or send us an email at events@artsusa.org.
Jennifer Cole
Dean, Pacific Northwest College of Art
Willamette University
Jennifer Gilligan Cole (Jen) is the Jordan Schnitzer Dean of Pacific Northwest College of Art @ Willamette University (Portland, Oregon). Jen works with students, faculty, staff and community to imagine the role of artists and designers in a thriving cultural ecosystem in Oregon. Prior to her appointment she was Executive Director of Programs & Public Affairs at the Herberger Institute for Design and the Arts at Arizona State University and founding director of The National Collaborative for Creative Work-- a network of creators, policy thinkers, movement makers and change agents that work together to weave projects, partnerships and policy solutions that enable healthy, equitable creative work in America. Cole served nearly a decade as Nashville's chief cultural officer working with the mayor, elected officials, artists, cultural organizations, public agencies and community leaders and activists to explore how arts and cultural participation were central to community prosperity and health. Her efforts in creative placemaking, innovative investments, public policy and cultural justice/equity were national models of practice. She has been a member of Americans for the Arts, chaired the US Urban Arts Federation, national policy co-chair for Get Creatives Working Coalition, as well served in a variety of advisory capacities with national arts and policy groups including: Creative Youth Development Network, ArtPlace America, Creative Capital, Grantmakers in the Arts, Western States Arts Federation and the National Endowment for the Arts. She has more than 25+ years of experience working in transformational community development, youth development, and cultural leadership in both nonprofit and government settings. Cole is passionate about arts for all and intersectional work that centers community power and justice and lifts up the role of artists and their labor in the United States. She holds a B.A. with honors, in English from the University of Mary Washington in Fredericksburg, VA.
Photo Credit: Deanna Dent
$i++ ?>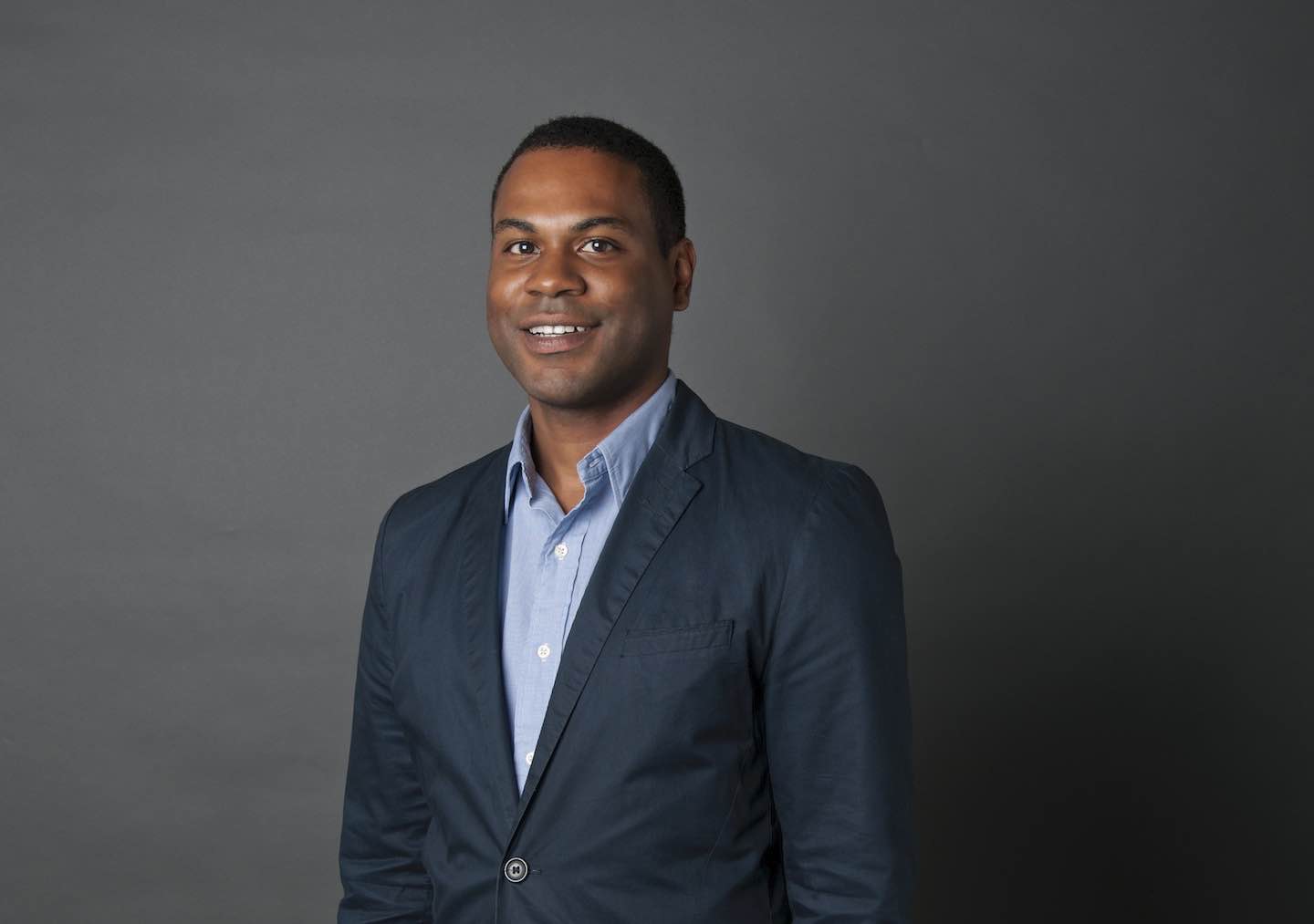 David Holland
Deputy Director
WESTAF
David Holland is the Deputy Director at WESTAF, where he serves as the primary liaison with state and local arts agencies, regional arts organizations, arts advocacy groups, and other partners and drives the impact of WESTAF's leadership and professional development programming, grantmaking, and technical assistance and consulting services across teams. Since joining WESTAF, he has co-directed the inaugural Creative Vitality™ Summit; authored the Creative Economies and Economic Recovery report in partnership with the National Assembly of State Arts Agencies; co-led the redesign of the National Endowment for the Arts' Performing Arts Discovery program in collaboration with regional and national partners; established the Western Arts Advocacy Network (WAAN); collaborated on developing new equity-focused relief and resilience grantmaking programs in the West and the Commonwealth of the Northern Mariana Islands; spearheaded WESTAF's Arts and the Rural West and Arts Leadership and Advocacy Seminars; and secured private and public investment for WESTAF's programs. David was previously the associate director of the Arts and Business Council of Greater Boston. Prior roles include senior management positions with the VCU da Vinci Center for Innovation, VCU School of the Arts, ART 180, the Latin Ballet of Virginia, Arts & Business, and the UK innovation foundation Nesta. David's early career included roles with BOP Consulting, a global consulting firm on culture and the creative industries, where he was a senior consultant leading projects for government departments, public agencies, universities, and international organizations, and the UK's National Campaign for the Arts, where he was campaigns officer. For more than 11 years, he has served as an independent management consultant working primarily with clients in the arts and culture field both nationally and internationally. He has served as a panelist for the National Endowment for the Arts, Colorado Creative Industries, Colorado's Arts in Society Program, the Boston Foundation, the Virginia Commission for the Arts, and Virginians for the Arts and as a site reviewer for Massachusetts Cultural Council. He serves as a Co-Chair of the Creative States Coalition and on the Cultural Advocacy Group. Holland has also served on the boards of several nonprofits, including the Black History Museum and Cultural Center of Virginia. His writings have been published by Arts Council England, the British Council, the Routledge International Handbook of Creative Learning, and others. He is a Salzburg Global Fellow, Evan Carroll Commager Fellow, and a fellow of the Royal Society of Arts. Holland holds a bachelor's degree in economics and asian studies from Amherst College and master's degrees in international studies and diplomacy and the history of art from the University of London, SOAS.

$i++ ?>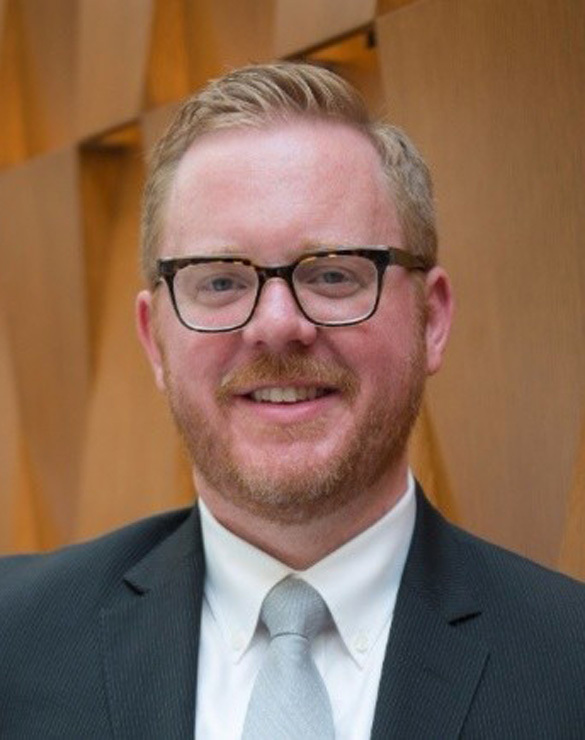 Matthew Mullin
Vice President, Policy, Programs & Communications
International Economic Development Council
Matthew Mullin leads the Policy, Programs and Communications department at IEDC. He is responsible for IEDC's policy and advocacy work, engaging Congress and the administration on all matters related to economic development. His efforts on behalf of IEDC's 5,000 members have led to significant legislative advancements, including billions of dollars in appropriations supporting economic development. He has similarly worked closely with administrations from both political parties, further elevating the profile of the practice of economic development and the professional economic developer in Washington, DC. Matt also leads IEDC communications and programming departments, working with a team of professionals to provide cutting-edge programming and timely, creative communications. Prior to joining IEDC, Matt worked with the National Foreign Trade Council, National Council of Architectural Registration Boards, and completed an internship with the Office of the United States Trade Representative. Matt is a native of Cleveland, Ohio, and graduate of Ohio Northern University.
$i++ ?>
Narric Rome
Vice President of Government Affairs and Arts Education
Americans for the Arts
Narric Rome serves as Vice President for Government Affairs and Arts Education at Americans for the Arts. In his role he manages federal, state, and local government advocacy, grassroots campaigns, policy development, and national coalition-building efforts with cultural, civic, and private sector organizations with the goal of influencing public policies that advance direct and indirect support for the arts and arts education.
Narric is responsible for promoting the Americans for the Arts' message to Congress and the Biden Administration, and leading the policy development for the annual National Arts Action Summit, including Arts Advocacy Day, which involves coordinating over 85 arts organizations as partners. In 2019, the advocacy effort by Americans for the Arts and the Arts Action Fund to "#SaveTheNEA" was celebrated by the Public Affairs Council with their Lobbying Innovation Award.
Most recently, Narric has pursued a national campaign to boost the creative economy and workforce by building support for a trio of congressional bills including the Creative Economy Revitalization Act, the CREATE Act and PLACE Act in Congress.
Narric also oversees the Americans for the Arts education program that seeks equitable access to the arts through advocacy at the national, state and local levels. This work has included overseeing a $1.5 mil. three-year multi-state policy initiative, and successful passage of the National Arts In Education Week resolution through both bodies of Congress.
Prior to joining Americans for the Arts, Narric worked on the policy staff of Howard Dean's 2004 presidential campaign in Vermont and served as a legislative aide to Secretary Richard Riley at the U.S. Department of Education where he received the Peer Recognition Award in 1999. Earlier in his career, Narric worked on Capitol Hill, at the Podesta Group and on several state and national political campaigns. He is the immediate past-president of the Vermont State Society.
Narric holds a bachelor's degree in political science from the University of Vermont and a master's degree in public administration from Columbia University.
$i++ ?>
Ray Yang
Director of Equity, Diversity, and Inclusion, and Special Initiatives
National Art Education Association
Ray Yang (They/Them) is an artist, educator, and advocate for the arts and social justice. With a BA from Brown University and an MA in Art Education from the School of the Art Institute of Chicago, during the last two decades Ray has spent time in a range of arts education fields. Ray has been a classroom art teacher and dean at an independent school in Seattle, designed assessments and curriculum for art educators at Seattle Public Schools, led summer arts programming for youth and family workshops at the Seattle Art Museum, taught graduate courses at the School of the Art Institute of Chicago, worked as an arts administrator within the Department of Arts Education at Chicago Public Schools, and led outreach and teacher professional development programs at the Hyde Park Art Center in Chicago, IL.
They have facilitated Diversity and Equity workshops for their school and community, led affinity groups, trained with the National SEED project and led faculty and staff seminars on Diversity and Equity, and also served on the NAEA Equity, Diversity, & Inclusion Task Force. Their current work is guided by the recommendations of NAEA's ED&I Commission and encompasses professional development, teacher leadership and mentorship, resource management, and networking. They also oversee NAEA's Advocacy and Policy work around arts education and serve as the co-chair of the Arts Education Partnerships (AEP) Equity Working Group.

Ray sees the arts as not just an opportunity to express creativity, but also a way to build and strengthen essential cognitive skills and understandings of the world for all learners. The arts are a means for communication, advocacy, and processing of challenging topics and emotions and can create entry points for discussions of equity and social justice as well as provide a powerful activist voice for marginalized and oppressed groups.
$i++ ?>
Key:

Complete

Next

Failed

Available

Locked
Briefing on Legislation for Creative Businesses | 2022
Briefing on Legislation for Creative Businesses | 2022 CAPTIONED