Getting and Keeping Artists at the Community Recovery Table
Recorded On: 06/25/2020
Thursday, June 25, 2020
12:30 p.m. EDT
About this Session
What does it take for agencies to educate, support, and advocate for artists at tables where the future of communities are being discussed? In a moment where every community is developing a taskforce to address recovery and reconstruction, learn how you can ensure that creative voices are at the table.
Learning Objectives
Gain deeper understanding of the importance of artists in the creative development of communities.
Explore avenues of supporting partnerships and collaborations that include artists.
Examine means for advancing artists training and preparation for working within communities.
Delve into examples of artists working in community development.
Speakers
Roseann Weiss, ART+
Pacia Elaine Anderson, Community Artist


This session is a part of the 2020 Annual Convention and Public Art & Civic Design Conference.
---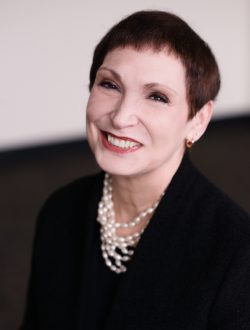 Roseann Weiss
Creative Advisor
Roseann Weiss is a creative advisor and strategist about the intersections of art and community working independently as ART +. She has 30 years of experience in arts leadership in nonprofit arts institutions, community organizations, and gallery settings. Her expertise centers in arts-based community development, community and public arts, artists' professional development, and grant-making. For 14 years, she guided the Community Arts Training (CAT) Institute at the St. Louis Regional Arts Commission, which is an innovative, cross-sector program designed around art as a powerful agent for social change. Among her current projects are Lead Educator for Arts as Civic Engagement program at the Gephardt Institute for Civic and Community Engagement at Washington University and working with Americans for the Arts to create guides, webinars, and workshops for "Artists at the Community Development Table."
Website: https://www.roseannweiss.com/
Email: roseannweiss@gmail.com
$i++ ?>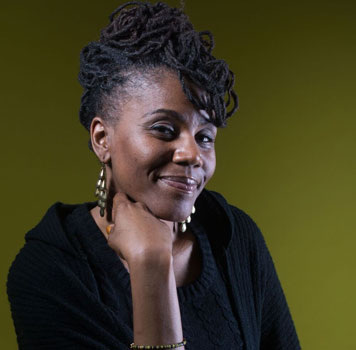 Pacia Elaine Anderson
Spoken Word Artist
Like her poetic work, Pacia Elaine Anderson's commitment to community care has its roots in the church. Guided by deeply spiritual elder women who ministered in jails, volunteered as
hospice caregivers, and fostered children, Pacia Elaine learned early that a purposeful life is one that is lived creatively, communally, and in the humble service of others. As an adult, this
self-described Word Artist 's work meets at the intersection of arts-learning and community development, with a focus on youth advocacy and the reclamation of the cultural traditions of
the African Diaspora. Pacia Elaine collaborates as a teaching artist, creative consultant, and community development and engagement strategist with numerous organizations and institutions, both locally and nationally. In 2020 she was named Community Impact Artist by the St. Louis Visionary awards, and serves on the boards of Volunteer Lawyers and Accountants for the Arts, and St. Louis Art Place, an artist housing initiative.
Website: www.paciaelaine.com
Email: paciaanderson@gmail.com
$i++ ?>
Key:

Complete

Next

Failed

Available

Locked
Getting and Keeping Artists at the Community Recovery Table
Getting and Keeping Artists at the Community Recovery Table CAPTIONED