Integrating Equity Into Your Advocacy | 2022
Recorded On: 03/30/2022
About This Session
A session to explore the data and narrative needed for advocating for closing equity gaps in federal, state and local support for the arts and creative workforce.
Speakers:
Ruby Lopez Harper, Narric Rome, Griselda Suarez

How to Access Live & On-Demand Content
Visit the event agenda page to select your desired session for viewing.
Select your desired session from the agenda list and click the red

VIEW SESSION

button.
Once on the desired session page, locate the box on the right-hand side with the title of the session.
Click on the box.
Click the red

ENTER LIVE EVENT IN PROGRESS

or

VIEW ARCHIVED RECORDING

button - The session will automatically start playing in a new browser window.
Should you need any assistance accessing the recording, please refer to our visual instructions on our "ArtsU Tech Support Page", or send us an email at events@artsusa.org.
Ruby Lopez Harper
Vice President, Equity and Local Arts Engagement
Americans for the Arts
Mexican, Mother, Wife, Dancer, Photographer, Poet and Social Justice Warrior.
Ruby is the Vice President, Equity and Local Arts Engagement for Americans for the Arts. Her portfolio includes external equity strategies and field education, leadership development, local arts advancement, and cohort building for the local arts agency field, arts and culture administrators, and arts marketers. She is the chief architect of the National Arts Marketing Project Conference. She was selected as a 2019 Arizona State University Practices for Change Fellow. She was recognized as an 2019 Inspirational Woman (Arts Advocate) by "And I Thought" Women in Literature. She is a steering committee member for the National Coalition on Arts Preparedness and Emergency Response, serves as Chair of the Gard Foundation, serves on the board for 212 Creative, and the Arts and Humanities Council of Montgomery County (Grants Committee/Advocacy Committee) and serves on the WETA Community Advisory Council.
Ruby's work has focused on equitable access, grantmaking, supporting individual artists, community development, economic development, cultural tourism, marketing and public art. She draws on a varied background that includes corporate affairs, community relations, volunteerism, employee engagement, marketing and communications, and business administration. She served on the Emerging Leaders Council for Americans for the Arts, was the primary contact for the Arts and Economic Impact Study for Central Ohio and recently served as a mentor with Arts Administrators of Color DMV. She is a 2017 National Association of Latino Arts and Cultures Advocacy Leadership Institute Fellow, Class of 2017 American Express Leadership Academy Alum and Class of 2010 Next Generation of Leaders Fellowship program.
$i++ ?>
Narric Rome
Vice President of Government Affairs and Arts Education
Americans for the Arts
Narric Rome serves as Vice President for Government Affairs and Arts Education at Americans for the Arts. In his role he manages federal, state, and local government advocacy, grassroots campaigns, policy development, and national coalition-building efforts with cultural, civic, and private sector organizations with the goal of influencing public policies that advance direct and indirect support for the arts and arts education.
Narric is responsible for promoting the Americans for the Arts' message to Congress and the Biden Administration, and leading the policy development for the annual National Arts Action Summit, including Arts Advocacy Day, which involves coordinating over 85 arts organizations as partners. In 2019, the advocacy effort by Americans for the Arts and the Arts Action Fund to "#SaveTheNEA" was celebrated by the Public Affairs Council with their Lobbying Innovation Award.
Most recently, Narric has pursued a national campaign to boost the creative economy and workforce by building support for a trio of congressional bills including the Creative Economy Revitalization Act, the CREATE Act and PLACE Act in Congress.
Narric also oversees the Americans for the Arts education program that seeks equitable access to the arts through advocacy at the national, state and local levels. This work has included overseeing a $1.5 mil. three-year multi-state policy initiative, and successful passage of the National Arts In Education Week resolution through both bodies of Congress.
Prior to joining Americans for the Arts, Narric worked on the policy staff of Howard Dean's 2004 presidential campaign in Vermont and served as a legislative aide to Secretary Richard Riley at the U.S. Department of Education where he received the Peer Recognition Award in 1999. Earlier in his career, Narric worked on Capitol Hill, at the Podesta Group and on several state and national political campaigns. He is the immediate past-president of the Vermont State Society.
Narric holds a bachelor's degree in political science from the University of Vermont and a master's degree in public administration from Columbia University.
$i++ ?>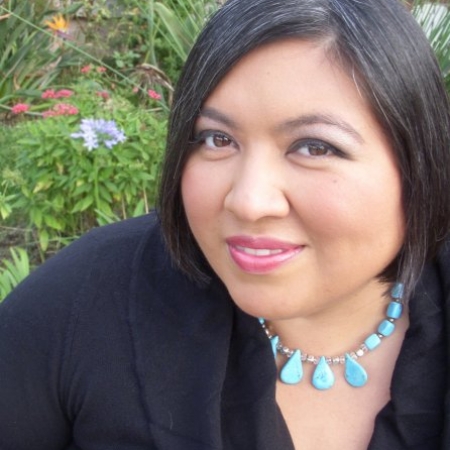 Griselda Suarez
Executive Director
Arts Council for Long Beach
Griselda Suarez was born in unincorporated East Los Angeles and grew up in a place where her thoughts did not easily find voice; instead, she found a pen and paper. She believes that the arts are essential in empowering others to express their thoughts. Throughout her career, she has created programming and training dedicated to facilitating transformation and creating agency for her communities. In 2016, she became the Executive Director of the Arts Council for Long Beach and currently serves as an advisor for the L.A. County Board of Supervisors' Cultural Equity and Inclusion Initiative council, representing the fourth supervisorial district. She has taught at Cal State Long Beach for the Chicano and Latino Studies department since 2006. Griselda was awarded "40 under 40" by the LB Post for her leadership in the arts and her resiliency in battling cancer. She Suarez is dedicated to Long Beach and loves contributing to the city because she strongly believes in the impact arts has on residents' lives. Her poetry and short stories have appeared in Aunt Lute Press, Seal Press, NCOC Press, Acentos Literary Review, Finishing Line Press and Sinister Wisdom Journal. Her artistic career has involved being an apprentice with world renowned muralist Paul Botello, producing an event for the National Queer Arts Festival featuring New York Times Bestseller Dorothy Allison, and being a Lambda Literary Fellow for two years. She graduated from Pitzer of Claremont Colleges with a BA in Studio Art and Latin American Literature. She also holds a Master of Arts and a Master of Fine Arts in Creative Writing. She and her wife, Amy Eriksen of Angels Gate Cultural Center, run arts nonprofits. During the height of the pandemic, they had assistance from their three cats, AKA nap consultants.
$i++ ?>
Key:

Complete

Next

Failed

Available

Locked
Integrating Equity Into Your Advocacy | 2022
Integrating Equity Into Your Advocacy | 2022 CAPTIONED