KEYNOTE: On Power and Participation: Public Art and Radical Visions toward Justice, Repair, and Regrowth
Recorded On: 06/24/2020
Wednesday, June 24, 2020
11:30 a.m. EDT


About this Session
Monument Lab's co-founder Paul Farber offers reports of urgency and purpose for the field of public art. Over the last decade, artists, activists, and cultural organizers have pushed the status quo in public art, especially to reckon with symbols and systems of injustice. In the midst of sweeping protests against anti-Black racism, police brutality, and the carceral state, monuments continue to serve as focal points for struggle and platforms to push for new democratic visions. The reenvisioning of public art must radically change the ways we create, maintain, and engage our public art and history. Farber shares stories from Monument Lab projects and partnerships, reflections on recent monument takedowns around the world, and a wishlist and action items for the next generation of monuments.


Speaker
Paul Farber, Monument Lab
Bob Lynch, Americans for the Arts
Patricia Walsh, Americans for the Arts
This session is a part of the 2020 Annual Convention and Public Art & Civic Design Conference.

---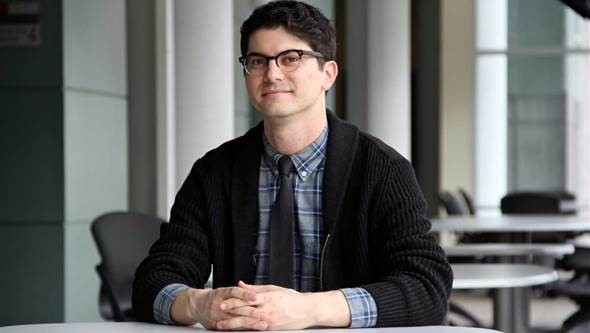 Paul Farber
Artistic Director, Monument Lab
Paul M. Farber, PhD is a curator, historian, and educator from Philadelphia. He is Artistic Director and Co-Founder of Monument Lab. He is also Senior Research Scholar at the Center for Public Art & Space at the University of Pennsylvania Stuart Weitzman School of Design. Farber's research and curatorial projects explore transnational urban history, cultural memory, and creative approaches to civic engagement. He is the author of A Wall of Our Own: An American History of the Berlin Wall (University of North Carolina Press, 2020) which tells the untold story of a group of American artists and writers (Leonard Freed, Angela Davis, Shinkichi Tajiri, and Audre Lorde) who found refuge along the Berlin Wall and in Cold War Germany in order to confront political divisions back home in the United States. He is also the co-editor with Ken Lum of Monument Lab: Creative Speculations for Philadelphia (Temple University Press, 2019), a public art and history handbook designed to generate new critical ways of thinking about and building monuments.
@Paul_Farber @Monument_Lab
$i++ ?>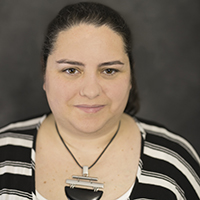 Patricia Walsh
Public Art & Civic Design Senior Program Manager
Americans for the Arts
As the Public Art & Civic Design Senior Program Manager,Patricia Walsh overseas five program areas under the Equity + Local ArtsEngagement department including Arts and Community Development; Arts in CivicDesign; Creative Placemaking; Cultural Districts, Trails and Tourism; andPublic Art. Through her work she engages with and works to educate local artsagency leaders on how to utilize the arts to equitably address community needsand goals. Her work aims to support professional development, resource buildingand networking opportunities for arts administrators to utilize the arts tocreate accessible public spaces, enable inclusive and equitable communitydevelopment, and ensure the arts are an active component in equitable economicgrowth and sustainability.
Patricia is a member of the Arts and Planning Interest GroupSteering Committee for American Planning Association, co-chair for theWashington District Council on Placemaking for Urban Land Institute, and anartist selection committee member for two projects with the City of Rockville,Maryland.
She holds a Master of Science in Arts Administration from BostonUniversity, a Bachelor of Arts in painting from State University of New York atPlattsburgh, and an Associates in Applied Science in Commercial Art fromDutchess Community College.
$i++ ?>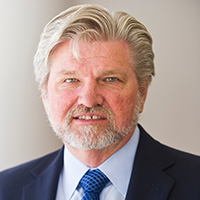 Robert L. Lynch
President and CEO, Americans for the Arts
Robert L. Lynch is president and CEO of Americans for the Arts. With more than 43 years of experience in the arts industry, he is motivated by his personal mission to empower communities and leaders to advance the arts in society, and in the lives of citizens.
In 1996, Mr. Lynch managed the successful merger of the National Assembly of Local Arts Agencies, where he had spent 12 years as executive director, with the American Council for the Arts to form Americans for the Arts. Under his 33 years of leadership, the services and membership of Americans for the Arts have grown to more than 50 times their original size. He has personally reached audiences in over 2,000 locations spanning all 50 states and more than a dozen nations, with diverse constituencies ranging from Native American tribal gatherings to the U.S. Armed Forces in Europe to the President of the United States.
During his tenure at Americans for the Arts, Mr. Lynch has overseen six mergers including the Arts and Business Council, Inc. and the Business Committee for the Arts into Americans for the Arts. He has also created the Americans for the Arts Action Fund and its connected political action committee to establish arts-friendly public policy through engaging citizens to advocate for the arts and arts education.
Under his direction, Americans for the Arts has become a leader in documenting and articulating the key role played by the nonprofit arts and culture industry, and their audiences, in strengthening our nation's economy including its signature study of the economic impact of the nonprofit arts community, Arts and Economic Prosperity V. He has also been instrumental in creating a strong portfolio of projects and information about the transformative power of the arts in non-arts areas such as civic dialogue, social problem solving and work with the Pentagon, West Point, and Walter Reed National Military Medical Center on the arts and military.
Mr. Lynch currently serves on the board of the Independent Sector. He has also served two terms on the U.S. Travel and Tourism Advisory Board, a position appointed by the U.S. Secretary of Commerce. In 2017, he was the inaugural recipient of the JFK Commonwealth Award from the Massachusetts Cultural Council and the John F. Kennedy Library Foundation. In 2014, he was awarded the Sidney R. Yates Award for Outstanding Advocacy on Behalf of the Performing Arts, and he was selected as one of the most influential executives in the nonprofit sector for the 2012, 2013, and 2014 NonProfit Times Power & Influence Top 50.
Mr. Lynch earned a bachelor's degree in English from the University of Massachusetts-Amherst, and enjoys playing the piano, mandolin, and guitar. He lives in Washington, DC.
$i++ ?>
Key:

Complete

Next

Failed

Available

Locked
KEYNOTE: On Power and Participation: Public Art and Radical Visions toward Justice, Repair, and Regrowth
KEYNOTE: On Power and Participation: Public Art and Radical Visions toward Justice, Repair, and Regrowth CAPTIONED