Recognizing and Tackling the Collective Trauma of COVID-19
Recorded On: 06/23/2020
Tuesday, June 23, 2020
4:15 p.m. EDT

About this Session
Trauma has been an unfortunate reality for many people for a long time, but the arrival of COVID has meant a heightened, collective, and often unrealized trauma for basically everyone, which we are all carrying in difficult and unhealthy ways. In this session, we'll unpack the collective trauma of the last 4 months and explore how to address it personally, within your organization, and for those you support and care about.
Learning Objectives
Explore what collective trauma is, and how it occurs.
Talk through techniques for understanding and addressing the signs of trauma in yourself, those you support and care about, and your community at large.
Think deeply about your role in trauma, how you can mitigate it, and how you can support those who are being impacted most.


Speakers
DeAndrea Nichols, Artist, Civic Creatives
Neil Gross, Colby College
This session is a part of the 2020 Annual Convention and Public Art & Civic Design Conference.

---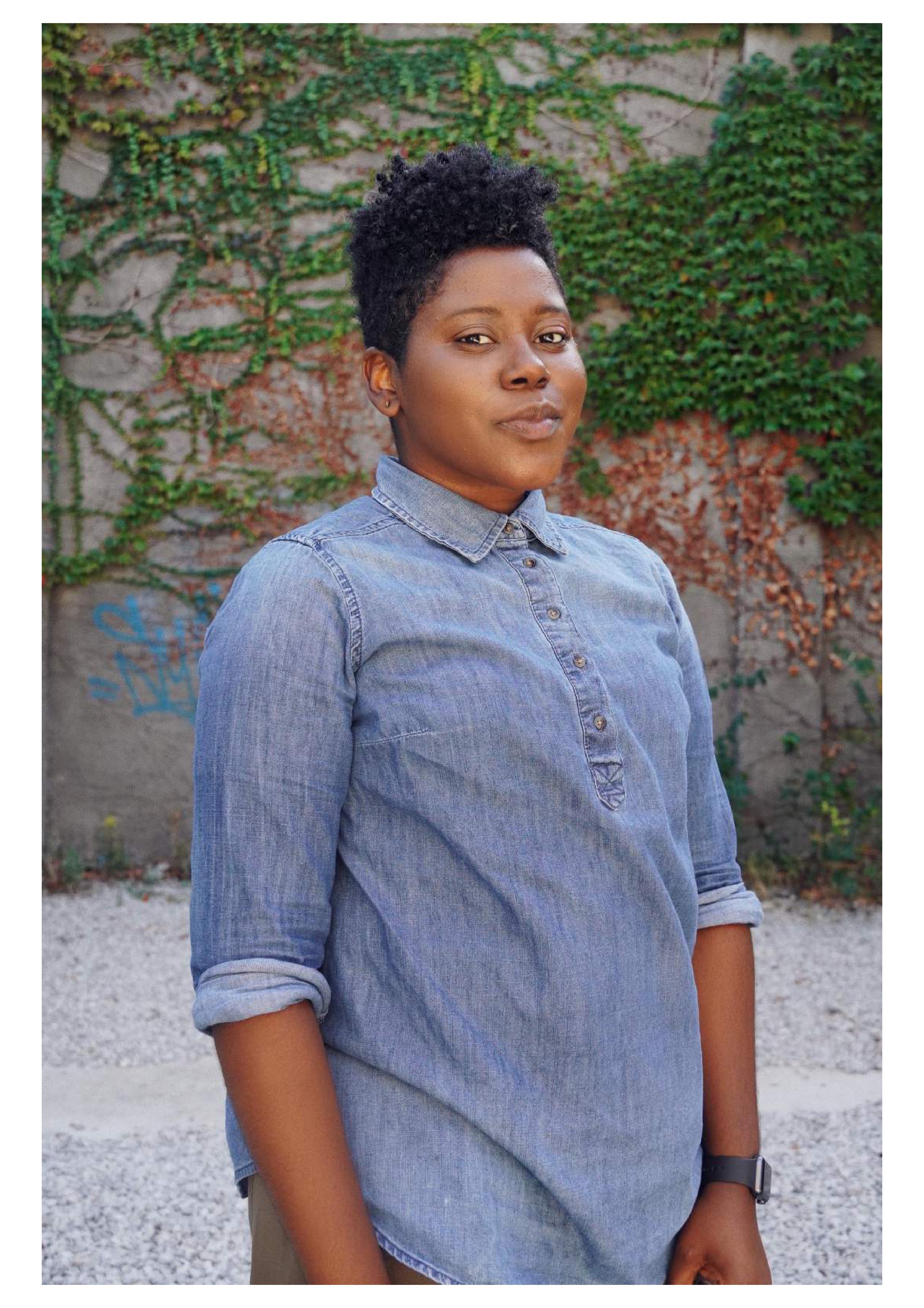 DeAndrea Nichols
Artist, Civic Creatives
De Nichols is a designer, social entrepreneur, and keynote lecturer who mobilizes young creative change makers to address issues within the built environment through the production of interactive experiences, digital media, and social initiatives.
De is currently a Loeb Fellow of the Harvard Graduate School of Design, and she serves as Principal of Design & Social Practice at Civic Creatives, a design and strategy collective she founded in 2015 to help cities more boldly develop creative solutions for the civic and social challenges residents face. As a national keynote presenter and lecturer, De champions the power of design and storytelling to inspire and equip audiences to spark creative social change across their communities.
De extends the impact of her design practice through her work as a visual artist, writer, and cultural producer. She is the visioning artist of the Mirror Casket (2014), a sculpture and performance created as protest art during the 2014 Ferguson uprising, which was collected by the Smithsonian Institute's National Museum for African-American History and Culture in 2016. Her initiatives such as FoodSpark, United Story (2015), and Sticky Note to Self utilize art, media, and public disruption to challenge audiences in the address of cultural issues facing women, youth, and people of color.

Through her leadership with these and other works, Nichols has been deemed a national Ideas that Matter recipient, a two-time Clinton Global Initiative innovator, and a St. Louis Visionary for her community impact. She was additionally named a 2017 Citizen Artist Fellow of the John F. Kennedy Center for Performing Arts and 2018 Artist Fellow with the Regional Arts Commission in St. Louis, MO.

As a national keynote presenter and lecturer, De harnesses the creative power of design and storytelling to inspire and equip audiences to spark creative social change across their communities. Within her community, De leads as the youngest member of the Board of Directors for Forward through Ferguson, a non-profit developed to hold the St. Louis region accountable to racial equity following the 2014 murder of Michael Brown. She previously chaired the Board of Directors for Creative Reaction Lab, which educates and equips Black and Latinx youth to foster design-based approaches to racial issues within schools and neighborhoods across the United States.

Nichols is both a lecturer and alum of the Sam Fox School of Design & Visual Arts and Brown School of Social Work at Washington University in St. Louis, where she specialized in communication design, social entrepreneurship, and socio-economic development. She is a John B. Ervin Scholar, Brown Scholar, and Enterprise-Rent-a-Car Scholar. Her efforts have been supported by the Clinton Global Initiative, Women's Caucus for Art, Gephardt Institute for Public Service, Ideas that Matters, Pulitzer Arts Foundation, StartingBloc Fellowship for Social Innovation, Points of Light Civic Accelerator, Microsoft YouthSpark, and AshokaU Changemakers.

--

deandrea@civiccreatives.com /// 314.761.8165 /// @de_nichols
$i++ ?>
Neil Gross
Charles A. Dana Professor of Sociology, Colby College
Neil Gross joined the Colby faculty in 2015 as chair of the Department of Sociology. He taught previously at Princeton, the University of British Columbia, Harvard, and the University of Southern California. Until recently, when he turned toward the study of law enforcement, Gross worked primarily on sociological theory and the sociology of intellectual life. He is the author of Why Are Professors Liberal and Why Do Conservatives Care? (Harvard, 2013) and Richard Rorty: The Making of an American Philosopher (Chicago, 2008). He coedited Professors and Their Politics (with Solon Simmons, Johns Hopkins, 2014), Social Knowledge in the Making (with Charles Camic and Michele Lamont, Chicago, 2011), and Durkheim's Philosophy Lectures: Notes from the Lycée de Sens Course, 1883-4 (with Robert Alun Jones, Cambridge, 2004). Gross's articles have been published in the American Sociological Review, Annual Review of Sociology, Sociological Theory, Theory and Society, and elsewhere. From 2009-2015 he edited Sociological Theory, and he is currently a senior editor at Theory and Society.
$i++ ?>
Key:

Complete

Next

Failed

Available

Locked
Recognizing and Tackling the Collective Trauma of COVID-19
Recognizing and Tackling the Collective Trauma of COVID-19 CAPTIONED