Getting Started
Welcome to ArtsU!
Here are a few steps to get you started:


1. Click the Login button on the ArtsU menu.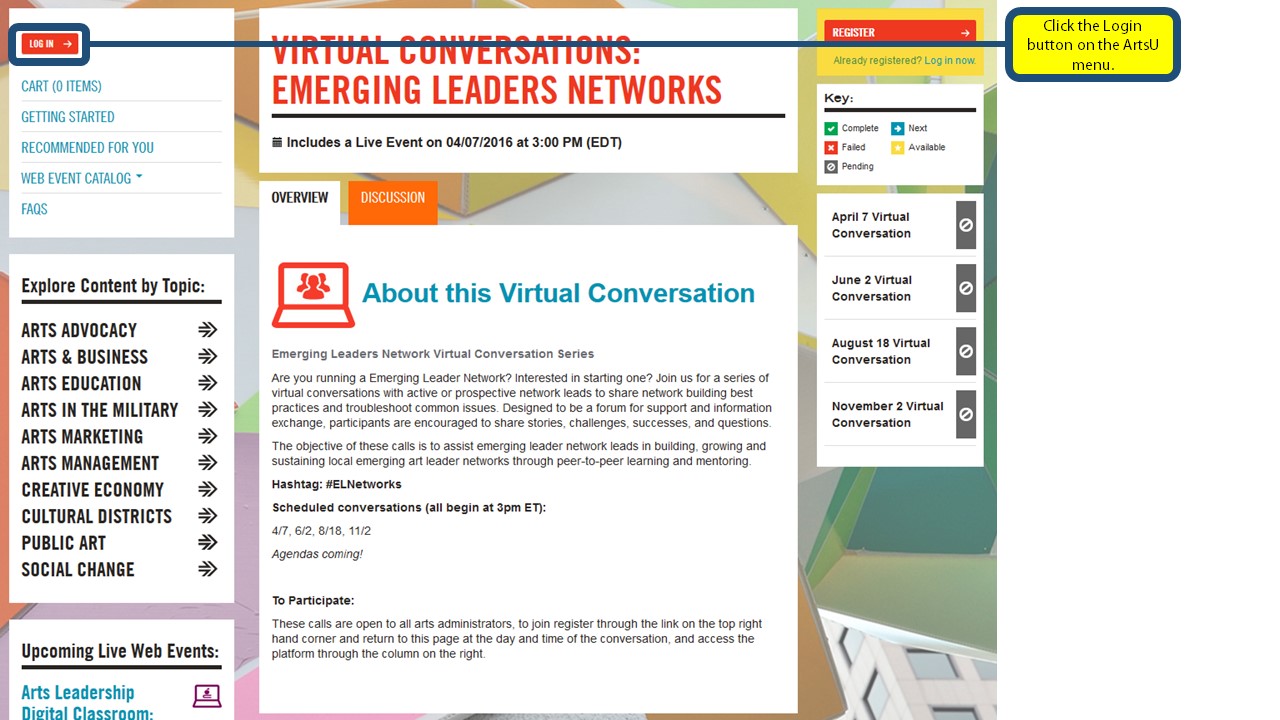 2. You will be directed to a login page on the main Americans for the Arts site. Enter your Americans for the Arts main site associated e-mail and password you will be re-directed and logged into ArtsU – if you do not have a login to the main site please click here.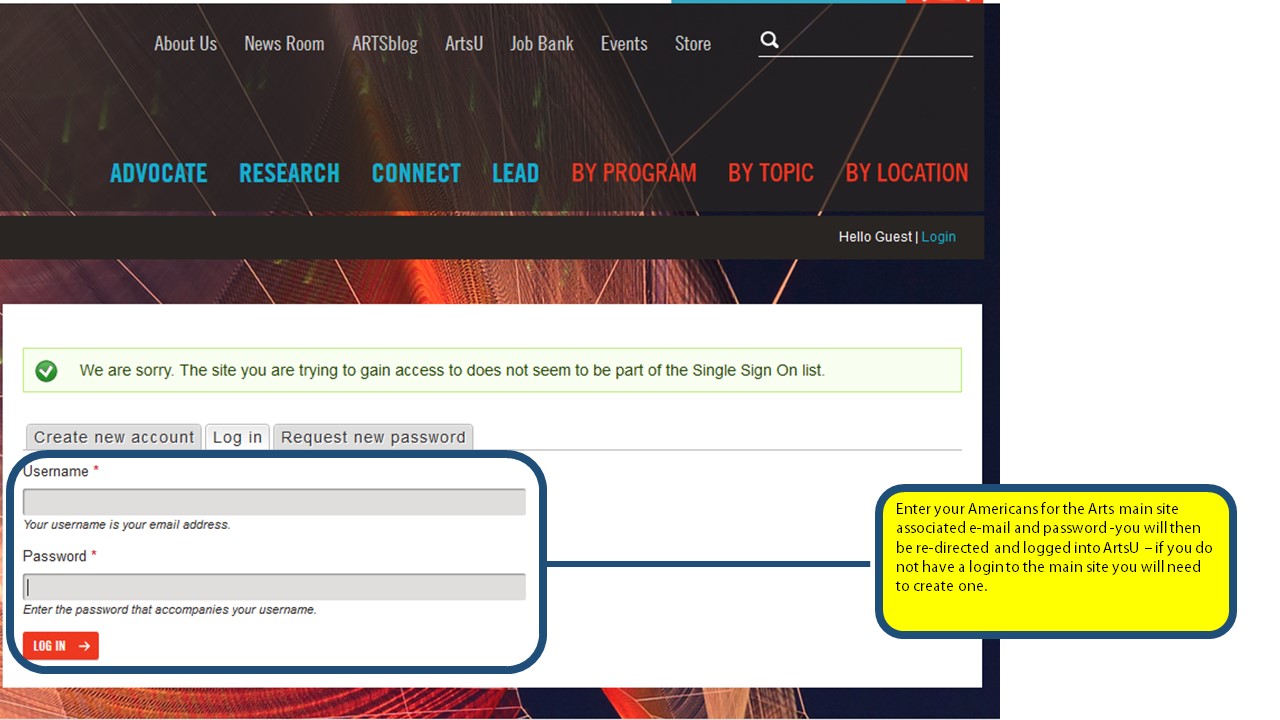 3.Navigate to the "Your Profile" page (on the menu) and complete or update your interest categories. This will ensure that the system delivers relevant content to your "Recommended" page.
Browse the "Web Event Catalog" and get familiar with the learning products and categories. Each type of content & category has its unique icon.Browse the "Recommended" page for learning products that interest you. Keep in mind, if the content is not relevant to you, please update your Profiles Interest Categories and refresh the page.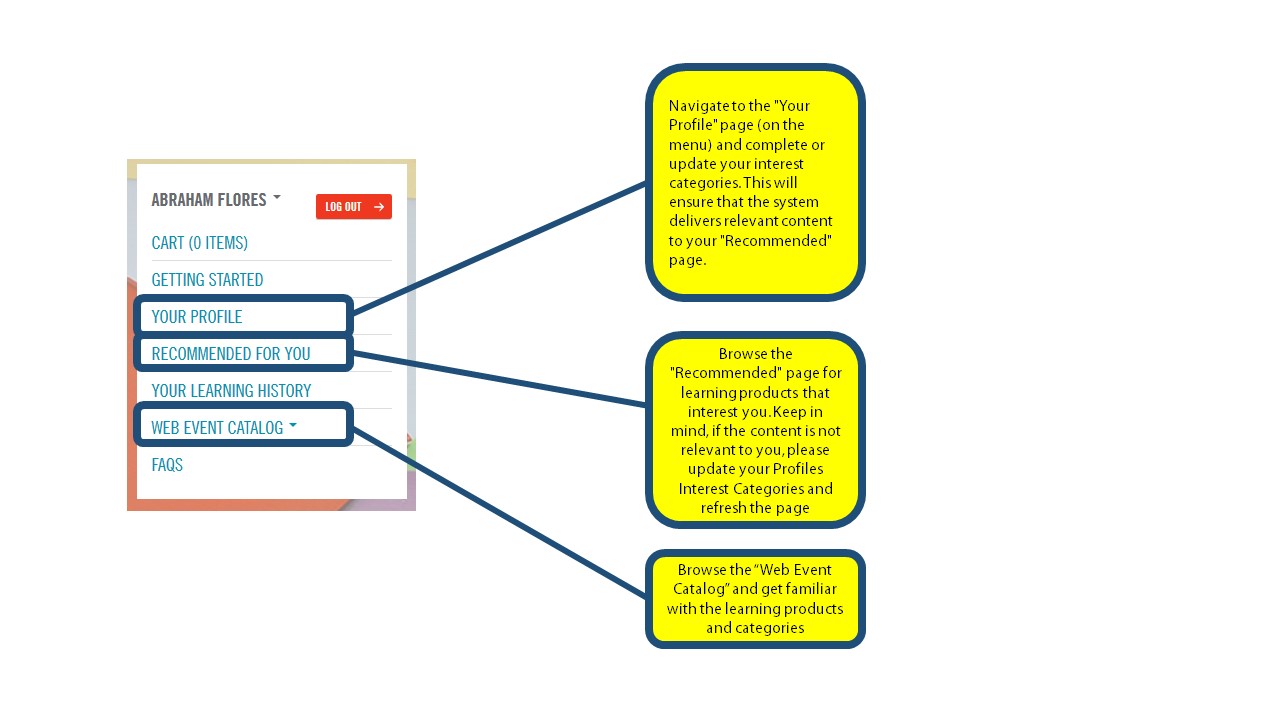 4. Register for content of interest by clicking on a product's title and on the product's page clicking on the red "register" button found on the top right of the product page.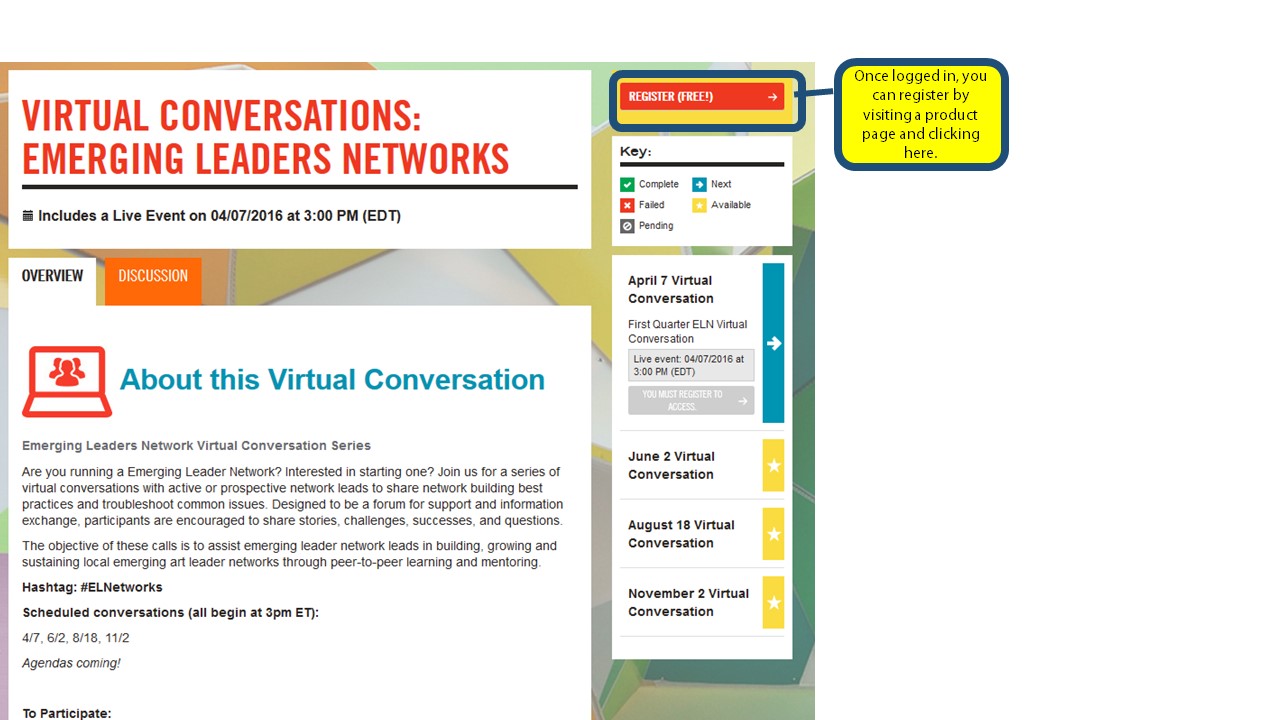 5. All products are free to members – with member access or free products you can click "complete registration now" for instant registration.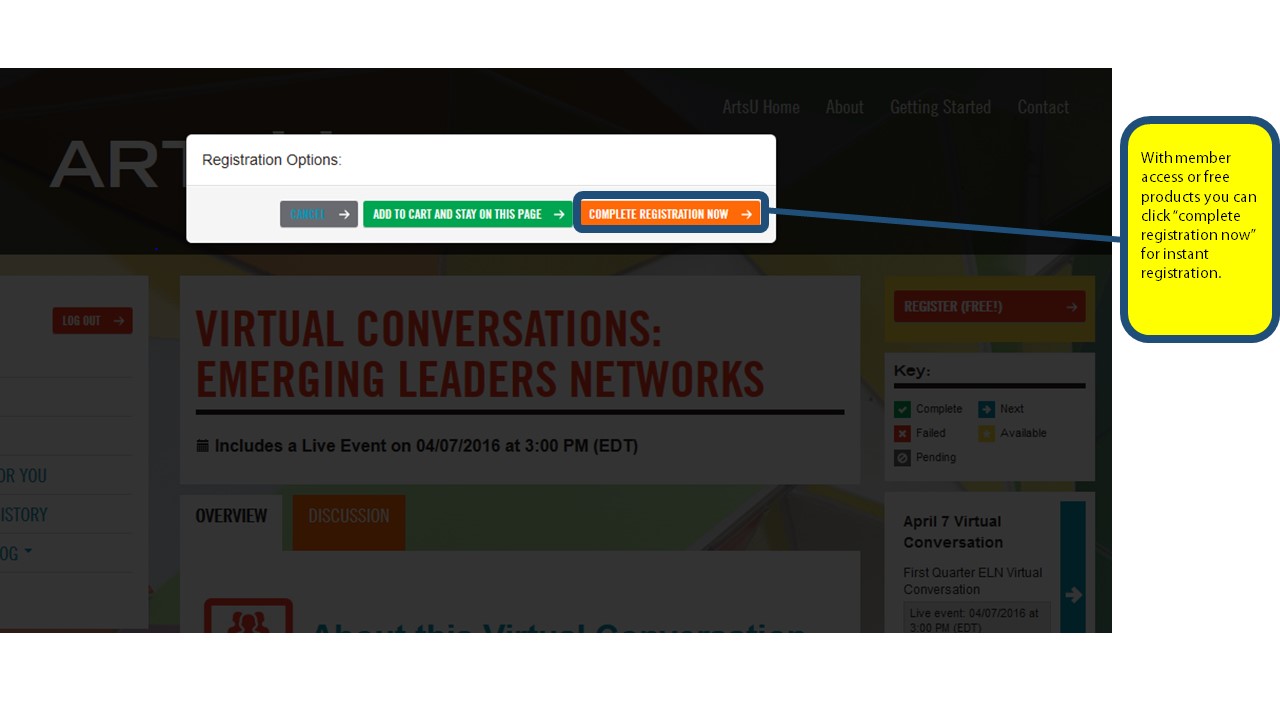 6. Once you are registered, you can instantly access "archived" & "on-demand" products.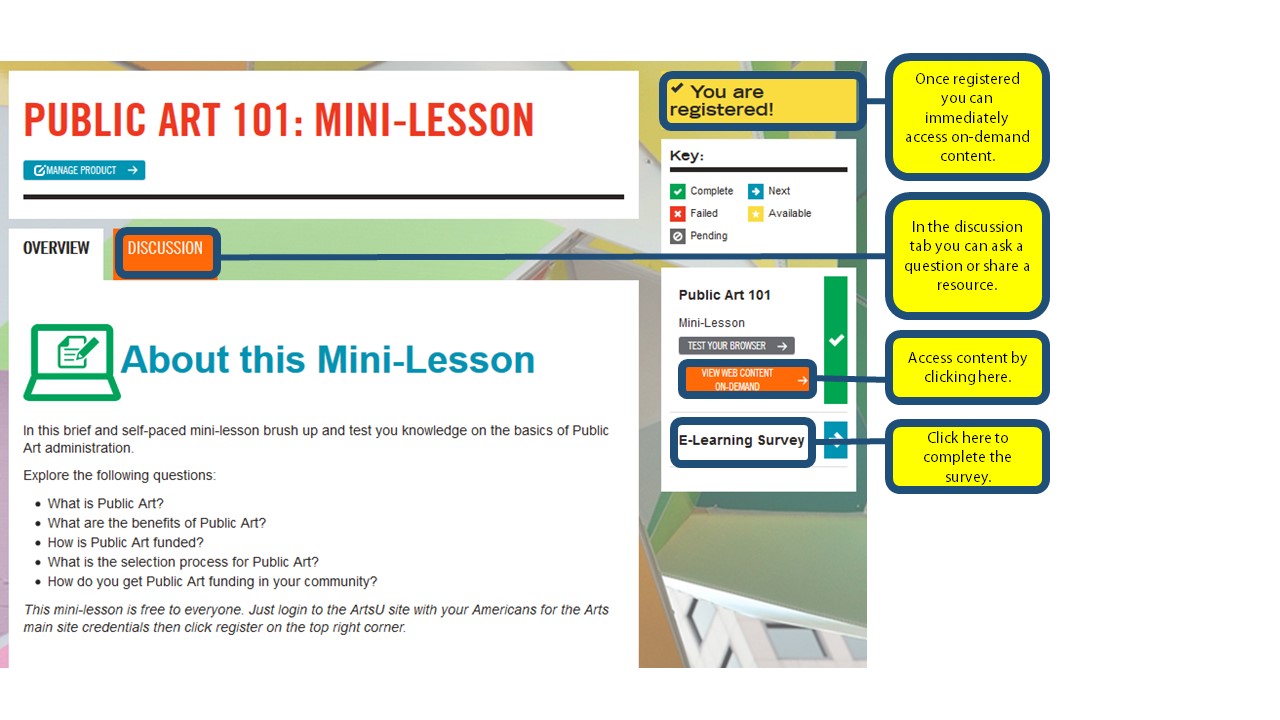 7. For live events you must return to the same page on the scheduled day & time, log-in, and access the live webinar or virtual conversation from the right side panel.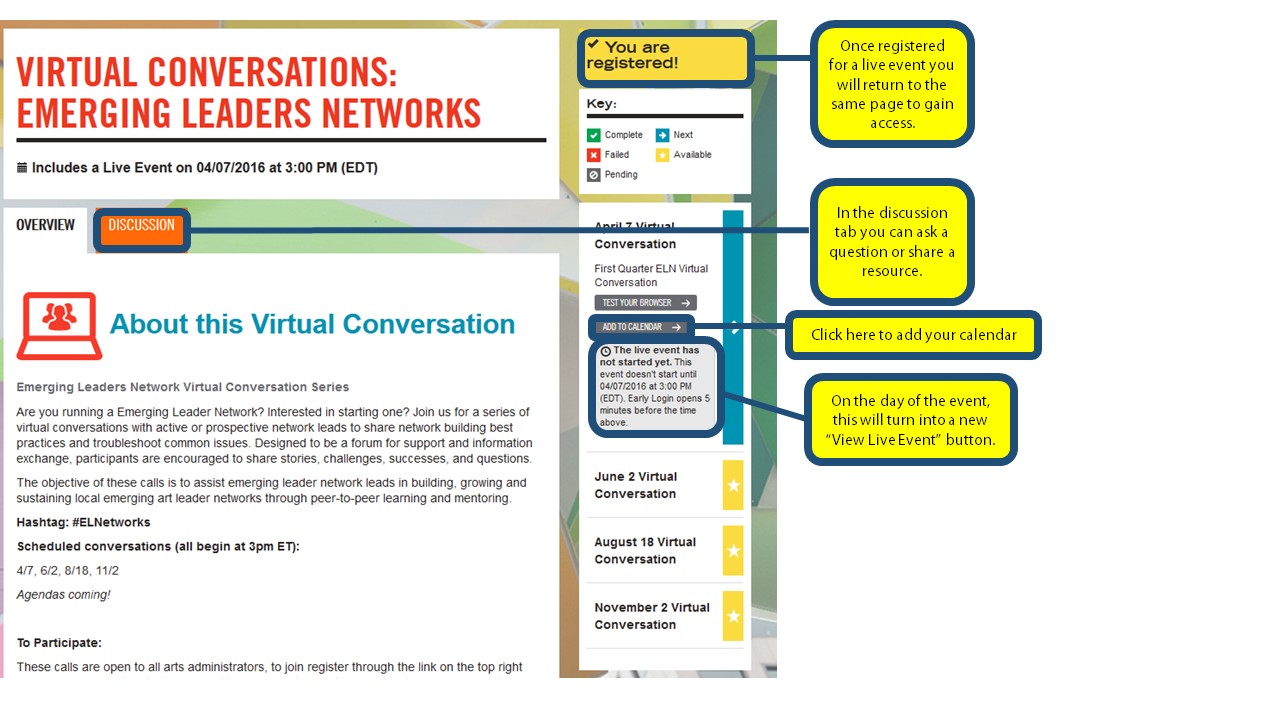 8. Mobile Viewing: Mobile viewing is only possible on Ipad or Android Phones, and is not available for Iphone. For Ipad viewing, download the Mobile Meetings 2 App. For Android, download the CommPartners app directly from here. In order to join the meeting, enter the meeting number found on the registration page.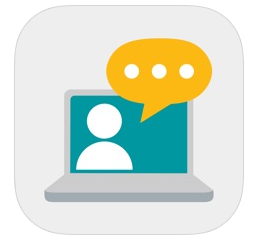 Please note: Only Americans for the Arts members have full access to ArtsU. Non-members have limited access to content. Interested in becoming a member? Click here to learn more.
| Access Date | Quiz Result | Score | Actions |
| --- | --- | --- | --- |