Arts Marketing Resources:

The National Arts Marketing Project (NAMP), a program of Americans for the Arts, is dedicated to serving arts professionals and artists who seek to market the arts, engage audiences, and serve their communities. We believe that the arts have the power to transform individuals, organizations, and communities and have seen that power at work across America. When arts professionals and artists are afforded the necessary skills to effectively market the arts and engage audiences, they have greater opportunities to not only strengthen their fiscal health and sustainability, but also create lasting impact in their communities. NAMP serves a broad group of arts professional and individual artists of various skill levels who work to promote the arts as a vital part of both an enriched, health life and a strong community.
To learn more, visit THE NATIONAL ARTS MARKETING PROJECT
Upcoming Live Web Events
There are no products which match your search criteria.
Anytime Learning
2020-2021 Monthly Pennsylvania Statewide Training Calls for Arts Marketers
From 2020-2021, arts marketers from Pennsylvania-based arts and culture organizations gathered monthly to learn tactics and skills around arts marketing topics such as audience engagement and development, digital marketing, fundraising, research, social media, etc. This series is now available fieldwide for on-demand viewing. You may register for the entire series at no cost to you, due to the generous support of the Pennsylvania Council of the Arts.
2021 National Arts Marketing Project Conference
Check out the recorded sessions from the December 2021 National Arts Marketing Project Conference. Which includes presentations, panel talks, and hands-on workshops from field experts in social media, email marketing, audience development, fundraising, research, and much more. Sessions will be available until June 30, 2022.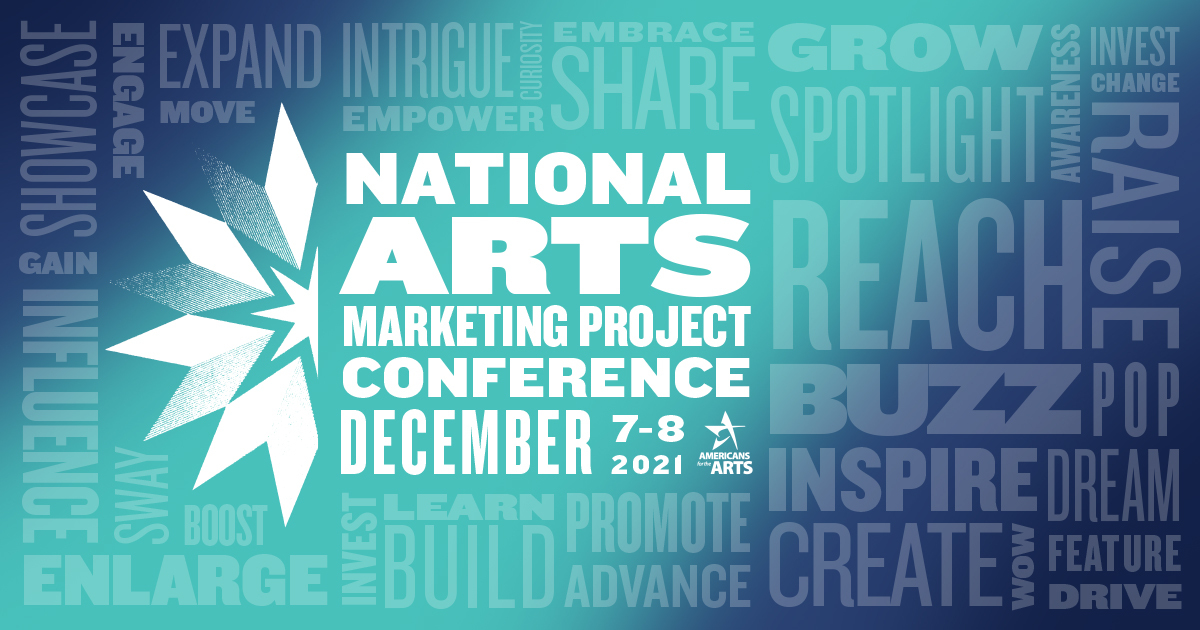 There are no products which match your search criteria.
| Access Date | Quiz Result | Score | Actions |
| --- | --- | --- | --- |