2022 Post Election Impact on the Arts
Recorded On: 11/23/2022
About this Webinar
The 2022 U.S. elections could have a profound impact upon the creative economy at federal, state and local levels. In this webinar, speakers will overview changes that come with election results and, more importantly, their potential impact on the arts. Guest speakers will include a Member of Congress and several state and local arts advocates. We'll also discuss actions advocates can take right away to welcome new legislators before they are sworn in.
Learning Objectives:
Understand the post-election political landscape at the federal, state, and local levels and its impact upon the arts.

Learn about post-election advocacy and education activities to welcome new legislators.
Review the top creative economy legislative priorities for 2023.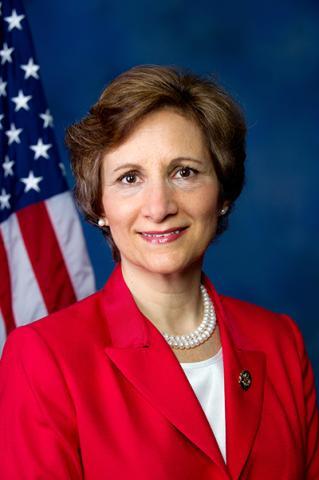 Suzanne Bonamici
Congresswoman
Congresswoman Suzanne Bonamici represents the First Congressional District of Oregon, which includes Washington, Yamhill, Clatsop, and Columbia counties and part of Multnomah County.
Strengthening public education is one of Suzanne's top priorities and one of the reasons she got involved in public service. Suzanne spent hundreds of hours volunteering in public schools before serving in the Oregon State Legislature, where she passed legislation to reduce duplicative testing. In Congress, she is a leader on the Education and Labor Committee and Chair of the Subcommittee on Civil Rights and Human Services. The Congresswoman has long been an advocate for equity in education policy and funding. She is dedicated to setting national policies that give students the support and opportunities they need to succeed in school and in life. She played a lead role in the passage of the bipartisan Every Student Succeeds Act (ESSA), which replaced No Child Left Behind, reduced testing, put more focus on well-rounded education, and gave more decision-making back to states and local districts.
$i++ ?>
Jeremy V. Johnson
President & CEO
Assemble For the Arts
Jeremy Johnson is an outspoken champion for cities, public-private initiatives, and the role of the creative sector in improving America's communities. He became President and CEO of Assembly for the Arts, a regional arts council, in June 2021. Assembly's mission is to unify and strengthen greater Cleveland's arts and culture sectors, with a commitment to racial equity.
Jeremy is leading Assembly to reignite Cleveland's creative economy, which generates $9.1B annually and supports nearly 65,000 jobs. Jeremy helped secure $6.3M in federal arts investments from the American Rescue Plan Act (ARPA) via city and county partnerships. He launched the Artist Leadership Residency, an entrepreneurial training cohort for 25 diverse artists and creative businesses.
Jeremy previously served on the leadership team that created the New Jersey Performing Arts Center. He was the Philanthropic Liaison for Newark Mayor (now Senator) Cory Booker and Mayor Ras Baraka. As Executive Director at Newark Arts, Jeremy led the city to become ranked among the nation's top-ten arts vibrant communities.
He has served on civic, cultural and higher education boards, including, currently, University Circle, Inc. and the AEP6 Equity Task Force for Americans for the Arts. He began his career as an intern at Lincoln Center in New York. A first-generation college graduate, Jeremy attended Kenyon College, University of Iowa, and Rutgers Business School's Institute for Ethical Leadership.
$i++ ?>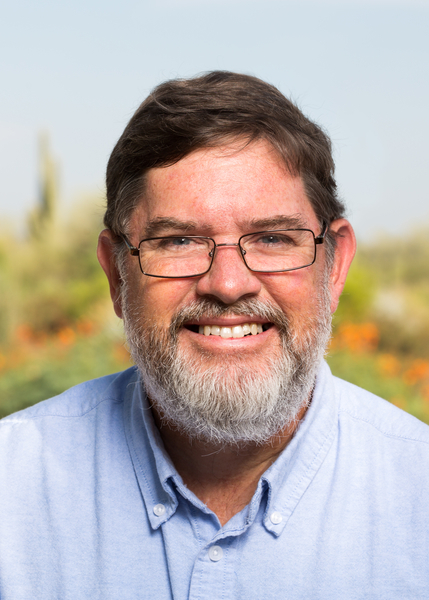 Patrick McWhortor
CEO
Arizona Citizens for the Arts
Patrick McWhortor is the CEO of Arizona Citizens for the Arts, the state's premier grassroots advocate for the creative economy. A long-time change agent, Patrick has led nonprofits such as the Alliance of Arizona Nonprofits, Cosanti Foundation and NPower Arizona. He's also provided advocacy, strategy and leadership consulting to a wide variety of nonprofits. Patrick has served on numerous nonprofit boards of directors: Herberger Theater, Kids Voting Arizona, and past Chair of the Board of the National Council of Nonprofits. He also teaches nonprofit, public policy and political science courses at Arizona State University. He is an inaugural Flinn-Brown Civic Leadership Academy Fellow and a 2004 graduate of Valley Leadership. Patrick has three grown children and lives with his wife in Cave Creek.
$i++ ?>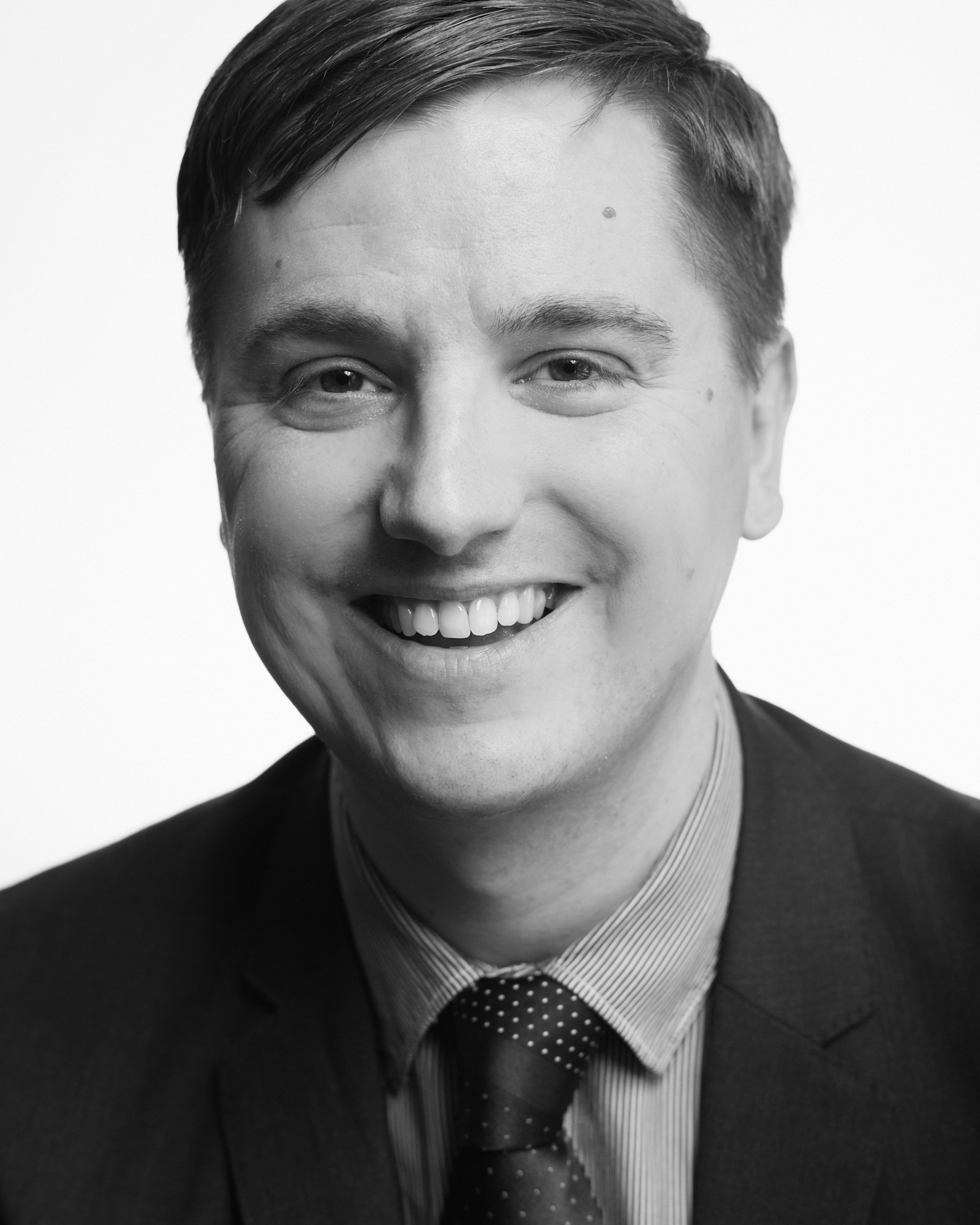 Tom DeCaigny
Executive Director
CreateCA
Tom DeCaigny is a respected leader in the areas of arts education, cultural policy and community development. He is currently the Executive Director of Create CA – the largest statewide arts education policy and advocacy organization in the United States.
Most recently, Mr. DeCaigny served eight years as the Director of Cultural Affairs for the City & County of San Francisco where he advised three mayors and oversaw the San Francisco Arts Commission (SFAC), a city department with an annual budget of $42 million. At the SFAC, he tripled San Francisco's annual investment in the cultural sector, advanced racial equity in the City's grantmaking and led several nonprofit affordability initiatives.
Prior to his tenure at the SFAC, Mr. DeCaigny spent nine years as Executive Director of the Performing Arts Workshop, a nonprofit dedicated to helping young people develop critical thinking, creative expression and essential learning skills through the arts. He has held board leadership positions with a variety of national and international organizations including the U.S. Urban Arts Federation and World Cities Culture Forum and currently serves as a trustee of the San Francisco Community Investment Fund which distributes over $45 million annually in New Market Tax Credits. Mr. DeCaigny received his B.A. in Dramatic Arts from Macalester College in St. Paul, MN and currently resides with his partner in the Excelsior neighborhood of San Francisco.
Social: create_ca
$i++ ?>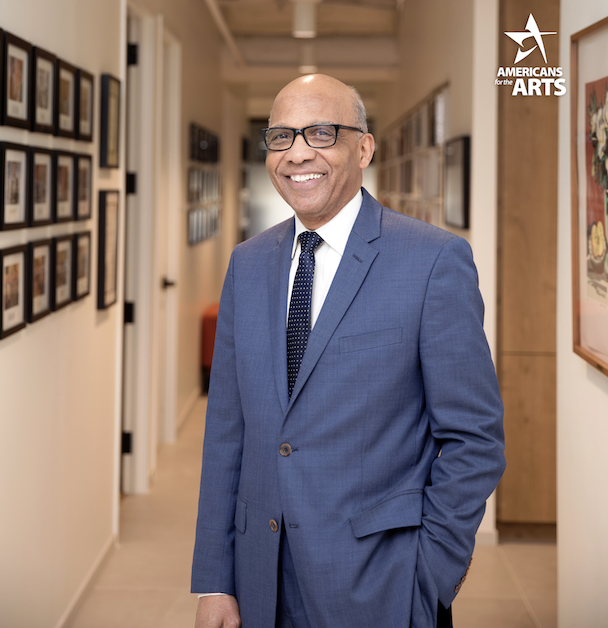 Nolen V. Bivens
President and CEO
Americans for the Arts
Nolen V. Bivens, president and CEO of Americans for the Arts, is a former U.S. Army General and serves as chair of the National Leadership Advisory Council, the National Initiative for Arts & Health Across the Military (NIAHM); military community advisor for the National Endowment for the Arts Military Healing Arts Network's Creative Forces program, and senior Policy Fellow on Arts & Military.
Bivens is president of Leader Six, Inc. and has executive leadership experience delivering successful results for public, private sector, and nonprofit organizations with $1B (+) in annual revenue, including strategic business development and sales at the VP level for a top four defense corporation, General Dynamics Mission Systems. A retired U.S. Army Brigadier General, he's held leadership and staff positions from company through Army and Joint Pentagon Staff and U.S. Combatant and Special Operations Command levels. He has testified before the House Appropriations Subcommittee on Interior, Environment, and Related Agencies, and co-chairs the National Leadership Advisory Committee for NIAHM. He has been guest speaker for national nonprofit conferences, the Aspen Seminar for Leadership in the Arts; and is a contributing writer for the Smithsonian Institution, HuffPost, and American for the Arts' social media.
Bivens holds a Bachelor of Science in Chemistry from South Carolina State University, a Master of Science in Management from the Naval Post Graduate School, and a Master of Science in National Security and Strategic Studies from the National Defense University.
$i++ ?>
Nina Ozlu Tunceli
Chief Counsel of Government and Public Affairs, Americans for the Arts
Executive Director, Americans for the Arts Action Fund
Nina is both Chief Counsel of Government and Public Affairs at Americans for the Arts as well as the Executive Director of the Americans for the Arts Action Fund. Since 1993, Nina has served as the chief policy strategist for Americans for the Arts' federal, state, and local government and public affairs work, grassroots advocacy campaigns, policy development, and national coalition-building efforts with both cultural and civic organizations to advance the arts in America. In 2009, she spearheaded the very successful "Arts = Jobs" advocacy campaign that strategically secured $50 million of federal support for more than 7,000 arts jobs and millions of dollars more for arts infrastructure projects within the American Recovery and Reinvestment Act.
Nina produces several programmatic events annually, including National Arts Advocacy Day on Capitol Hill; the Nancy Hanks Lecture on Arts and Public Policy at The John F. Kennedy Center for the Performing Arts; and the National Public Leadership in the Arts Awards, which are presented in partnership with the United States Conference of Mayors.
Serving simultaneously as the executive director of the Americans for the Arts Action Fund and its connected Political Action Committee, the only dedicated arts PAC in America, Nina mobilizes the political and legislative efforts of more than 420,000 citizen activists in advancing arts policy issues among legislators and candidates seeking federal public office. She recently completed ArtsVote2012, culminating with high profile arts policy events at both the Republican National Convention in Tampa and the Democratic National Convention in Charlotte. She is a graduate of The George Washington University with a B.A. in French Literature, and of The University of Richmond School of Law with a J.D. She is a member of the Virginia State Bar.
$i++ ?>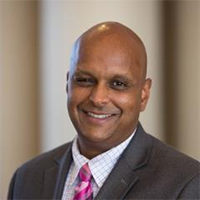 Tooshar Swain
Director of Public Policy
Americans for the Arts
Before joining Americans for the Arts, Tooshar served as Director of Public Policy and Advocacy at the National Association for Music Education. There he oversaw federal and state policy initiatives while supporting music educators in their efforts to advocate for their music programs. During this time, he also served as a board member for both the Committee for Education Funding and the Title IV-A Coalition.
Tooshar began his career on Capitol Hill working on tax policy, judiciary, and healthcare issues in the United States Senate. Following his time on Capitol Hill, Tooshar joined the Bio technology Innovation Organization where we worked on tax policy and financial service issues for emerging companies. Tooshar has also worked as both a policy and communications consultant for presidential and congressional campaigns.
As the husband of a teacher and the father of two daughters, Tooshar has seen firsthand the need for the arts in a child's life. This drives his commitment to advocacy for the arts on all levels.
$i++ ?>
Jay Dick
Senior Director of State and Local Government Affairs
Americans for the Arts
Jay Dick is the Senior Director of State and Local Government Affairs at Americans for the Arts where he works with state and local arts advocates to assist them in creating and promoting policies that promote equitable state and local funding along with the overall expansion of the arts and culture into society. Further, he works with a variety of associations representing elected officials to not only educate them on a national level about the arts and culture but connecting them back to their local arts constituents to establish strongly connections.
Social Media: @JayAFTA
$i++ ?>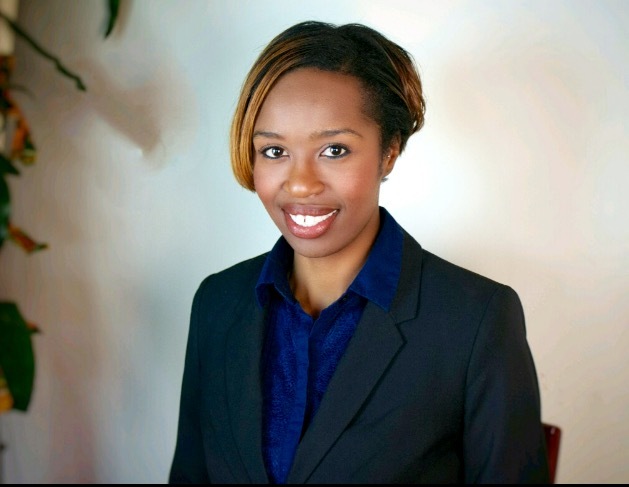 Tera Proby
Advocacy Manager
Americans for the Arts
As Advocacy Manager, Tera's key responsibilities include communicating Americans for the Arts' message to Congress and the Administration, and advancing the organization's grassroots advocacy throughout the country. Prior to joining Americans for the Arts, she served as a Government Affairs Associate with The Ohio State University's Office of Government Affairs and worked on Capitol Hill in the offices of Congresswomen Nydia Velazquez (NY-07) and Marcia L. Fudge (OH-11).
LinkedIn: linkedin.com/in/tera-proby-82367454
$i++ ?>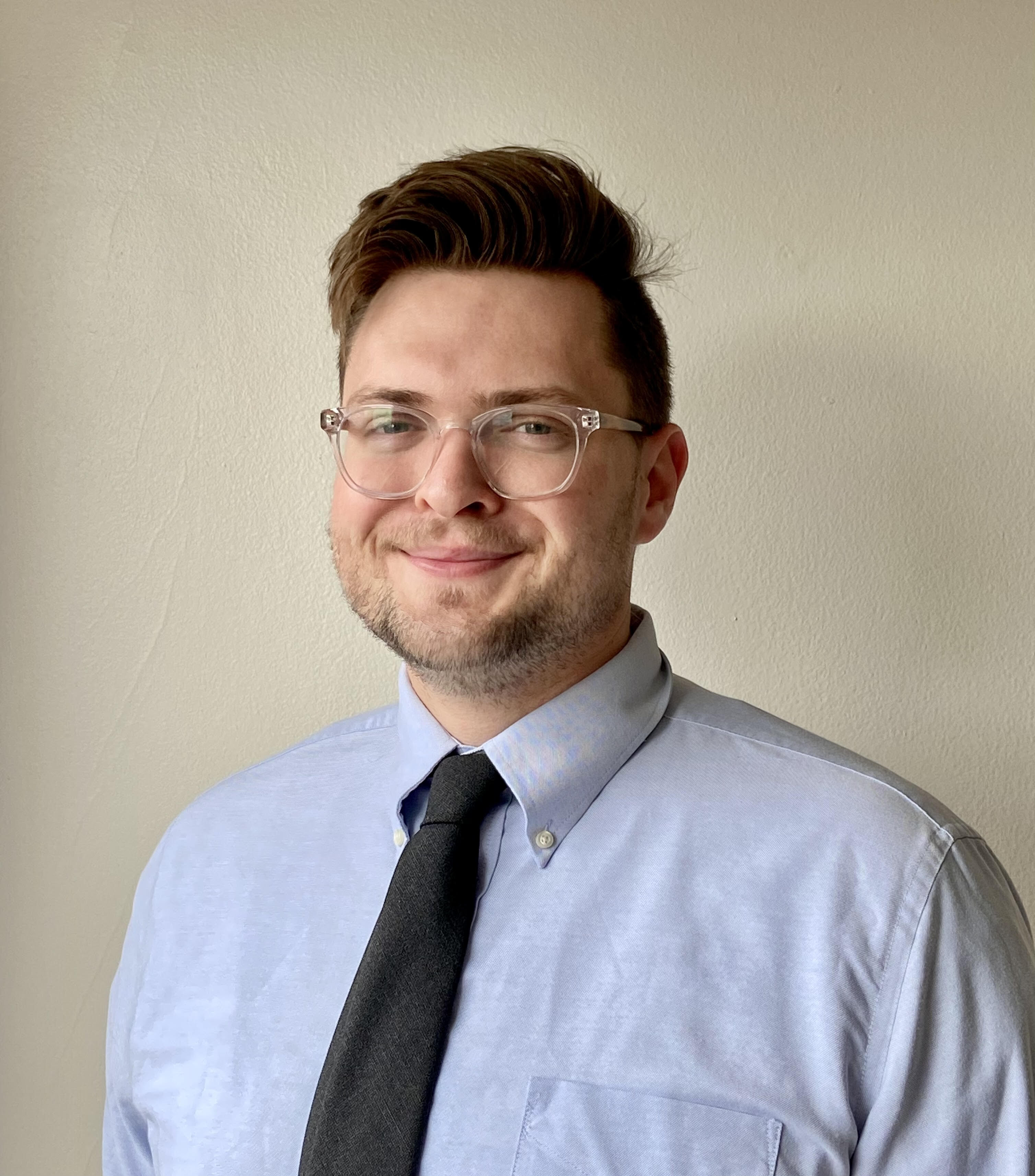 Josh Reynolds
Government Affairs Coordinator
Americans for the Arts
Josh brings nearly 5 years of government affairs experience from staffing in the Texas Legislature to most recently working in-house at Associa, a community association management company. He is passionate about fighting for the arts and humanities in front of legislative bodies as well as working with advocates to ensure effective and positive policy for art organizations.
$i++ ?>
You must be logged in to post to the discussion
Register

Non-member - Free!
Member - Free!
Key:

Complete

Next

Failed

Available

Locked
2022 Post Election Impact for the Arts