Advocacy 101
Recorded On: 03/29/2023
About this Webinar
March 29, 2023 3 PM ET
When elected officials don't hear from their constituents about the arts and culture, they could easily assume that arts issues aren't important to their voters. That is why it is imperative that arts advocates speak up regularly by letting key decision makers know their positions. To help you get ready, the Americans for the Arts' Government Affairs team along with the Arts Action Fund will host this timely webinar entitled Advocacy 101 on March 29 at 3 p.m. ET. Learn how you can advocate for the arts on the local, state, and federal levels both as an individual and organization. Hear from arts advocacy veterans on tips and tools to make your work as effective as possible.
Learning Objectives:
Learning how to be a grassroots arts advocate by being prepared with a specific ask, unified messaging, and connections to representatives.
Understanding the top legislative issues for 2023 along with their talking points.
How to connect with your state's advocacy organizations to coordinate state and local advocacy work.
ASL interpretation was available for the live recording of this webinar. Unfortunately, ASL interpretation was not available until 5 minutes into the webinar and there is a momentary lapse in ASL interpretation around 13-minutes in but did resume quickly. We apologize for the interruption of services. Captions and a transcript are available now.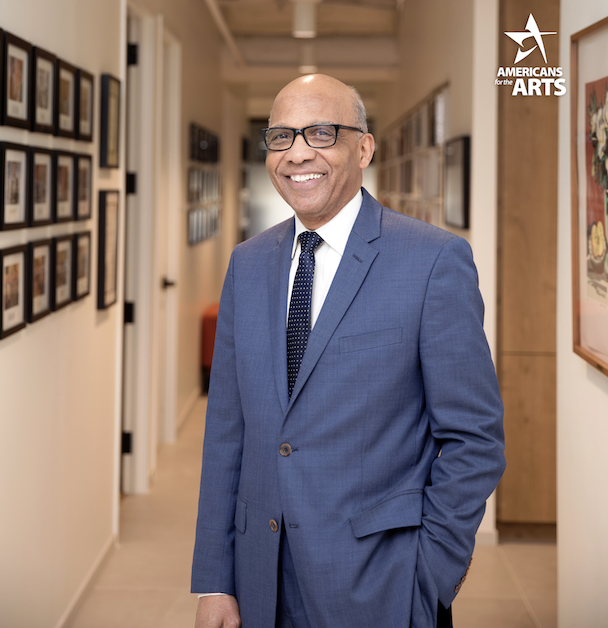 Nolen V. Bivens
President and CEO
Americans for the Arts
Nolen V. Bivens, president and CEO of Americans for the Arts, is a former U.S. Army General and serves as chair of the National Leadership Advisory Council, the National Initiative for Arts & Health Across the Military (NIAHM); military community advisor for the National Endowment for the Arts Military Healing Arts Network's Creative Forces program, and senior Policy Fellow on Arts & Military.
Bivens is president of Leader Six, Inc. and has executive leadership experience delivering successful results for public, private sector, and nonprofit organizations with $1B (+) in annual revenue, including strategic business development and sales at the VP level for a top four defense corporation, General Dynamics Mission Systems. A retired U.S. Army Brigadier General, he's held leadership and staff positions from company through Army and Joint Pentagon Staff and U.S. Combatant and Special Operations Command levels. He has testified before the House Appropriations Subcommittee on Interior, Environment, and Related Agencies, and co-chairs the National Leadership Advisory Committee for NIAHM. He has been guest speaker for national nonprofit conferences, the Aspen Seminar for Leadership in the Arts; and is a contributing writer for the Smithsonian Institution, HuffPost, and American for the Arts' social media.
Bivens holds a Bachelor of Science in Chemistry from South Carolina State University, a Master of Science in Management from the Naval Post Graduate School, and a Master of Science in National Security and Strategic Studies from the National Defense University.
$i++ ?>
Nina Ozlu Tunceli
Chief Counsel of Government and Public Affairs, Americans for the Arts
Executive Director, Americans for the Arts Action Fund
Nina is both Chief Counsel of Government and Public Affairs at Americans for the Arts as well as the Executive Director of the Americans for the Arts Action Fund. Since 1993, Nina has served as the chief policy strategist for Americans for the Arts' federal, state, and local government and public affairs work, grassroots advocacy campaigns, policy development, and national coalition-building efforts with both cultural and civic organizations to advance the arts in America. In 2009, she spearheaded the very successful "Arts = Jobs" advocacy campaign that strategically secured $50 million of federal support for more than 7,000 arts jobs and millions of dollars more for arts infrastructure projects within the American Recovery and Reinvestment Act.
Nina produces several programmatic events annually, including National Arts Advocacy Day on Capitol Hill; the Nancy Hanks Lecture on Arts and Public Policy at The John F. Kennedy Center for the Performing Arts; and the National Public Leadership in the Arts Awards, which are presented in partnership with the United States Conference of Mayors.
Serving simultaneously as the executive director of the Americans for the Arts Action Fund and its connected Political Action Committee, the only dedicated arts PAC in America, Nina mobilizes the political and legislative efforts of more than 420,000 citizen activists in advancing arts policy issues among legislators and candidates seeking federal public office. She recently completed ArtsVote2012, culminating with high profile arts policy events at both the Republican National Convention in Tampa and the Democratic National Convention in Charlotte. She is a graduate of The George Washington University with a B.A. in French Literature, and of The University of Richmond School of Law with a J.D. She is a member of the Virginia State Bar.
$i++ ?>
Jay Dick
Senior Director of State and Local Government Affairs
Americans for the Arts
Jay Dick is the Senior Director of State and Local Government Affairs at Americans for the Arts where he works with state and local arts advocates to assist them in creating and promoting policies that promote equitable state and local funding along with the overall expansion of the arts and culture into society. Further, he works with a variety of associations representing elected officials to not only educate them on a national level about the arts and culture but connecting them back to their local arts constituents to establish strongly connections.
Social Media: @JayAFTA
$i++ ?>
David Reid
Senior Policy Advisor, Brownstein Hyatt Farber Schreck, LLP
David Reid brings a wealth of on-the-ground policy and finance experience to his government relations work with Brownstein. He combines his experience in both business and politics on building, funding and setting the strategic direction for advocacy campaigns and political action committees. A seasoned campaign veteran, David joins the firm from Hillary for America where he was the Washington, D.C., and PAC finance director. His efforts raised a record-breaking $30 million from the D.C. and PAC community during the last election. Before joining Hillary for America, David was the Mid-Atlantic finance director for the Democratic Senatorial Campaign Committee, ran the political finance operation of a Fortune 100 global healthcare company and served as the deputy finance director of the Democratic Governors Association. David advocates on behalf of a wide range of clients, representing arts and public health funding coalitions, health care organizations and hospitality and telecom companies. He also remains active and engaged with the Democratic Party and campaign committees. Over the course of his career, David has amassed an in-depth network of industry contacts both on Capitol Hill and within the business and association communities. He also serves on the firm's Pro Bono Committee.
$i++ ?>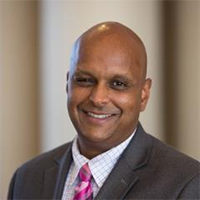 Tooshar Swain
Director of Public Policy
Americans for the Arts
Before joining Americans for the Arts, Tooshar served as Director of Public Policy and Advocacy at the National Association for Music Education. There he oversaw federal and state policy initiatives while supporting music educators in their efforts to advocate for their music programs. During this time, he also served as a board member for both the Committee for Education Funding and the Title IV-A Coalition.
Tooshar began his career on Capitol Hill working on tax policy, judiciary, and healthcare issues in the United States Senate. Following his time on Capitol Hill, Tooshar joined the Bio technology Innovation Organization where we worked on tax policy and financial service issues for emerging companies. Tooshar has also worked as both a policy and communications consultant for presidential and congressional campaigns.
As the husband of a teacher and the father of two daughters, Tooshar has seen firsthand the need for the arts in a child's life. This drives his commitment to advocacy for the arts on all levels.
$i++ ?>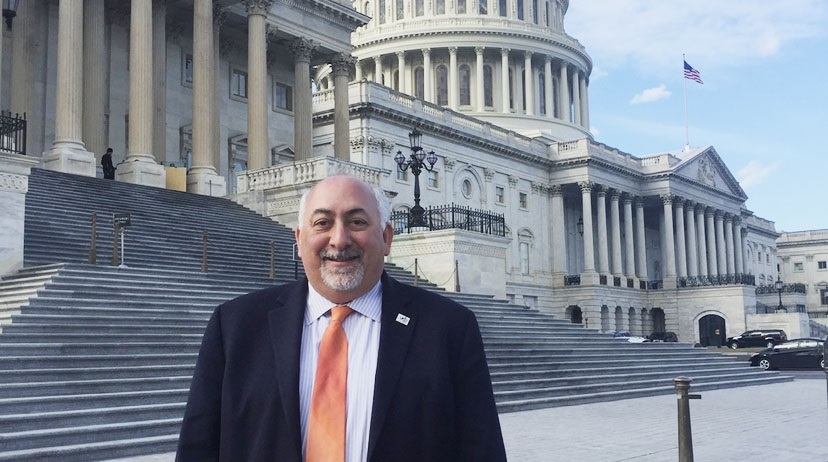 Rick Stein
President & CEO, Arts Orange County
During more than 14 years under Rick's leadership, Arts Orange County has addressed the needs of the arts and culture community in Orange County, California by becoming a trailblazer among nonprofit arts councils worldwide-- augmenting traditional arts agency programs and services with its unique role as the community's go-to arts consultant to government, education and nonprofit organizations. This has helped enable Arts Orange County to become a leading advocate for the arts and arts education on the local, state and national level.
Prior to his appointment at Arts Orange County in August, 2008, Rick transformed the Laguna Playhouse in Laguna Beach into a major resident professional theatre over the course of more than 17 years as its Executive Director, growing it from an annual budget of $700,000 to $7 million, and producing more than 100 plays, including two national touring productions. There he also directed many notable productions, including several premieres.
Rick first came to Orange County in 1987 to serve as Managing Director of the Grove Shakespeare Festival in Garden Grove following a five-year stint as Director of Lincoln Theater at the University of Hartford (Connecticut), and holding management positions in two major symphony orchestras before that. Rick holds degrees in English from Columbia and Syracuse Universities and returned to Columbia for post-graduate study in drama on a National Endowment for the Humanities summer fellowship. He was sent to Korea on a cultural exchange by the International Theatre Institute-US, served on the executive committee of the League of Resident Theatres, and was a contributing writer to AMERICAN THEATRE magazine.
Rick is a past Chair of the John Wayne Airport Arts Commission (appointed by Orange County Supervisor Harriet Weider), past President of the Association of Fund Raising Professionals-Orange County Chapter, and past co-Chair (twice) of National Philanthropy Day-Orange County. From 2009 to 2022, he served on the board of Californians for the Arts/California Arts Advocates, a statewide organization promoting the interests of the arts community, including three years as its President.
He has been a guest lecturer at University of California, Irvine and California State University, Fullerton, and was a commencement keynote speaker at the Laguna College of Art and Design. He has served as a panelist or site visitor for the National Endowment for the Arts, California Arts Council, Western States Arts Federation, Los Angeles County Arts Commission, City of Los Angeles Department of Cultural Affairs, City of San Diego Commission for Arts and Culture, Riverside Arts Council, New England Foundation for the Arts, Louisville Fund for the Arts, City of Pasadena, and the Connecticut Commission on the Arts, for which he also produced its State Arts Awards.
Although his career has largely been in the theatre, Rick's first post after finishing graduate school was as Executive Director of a local arts agency, Oswego County Council on the Arts, located in Fulton, New York. Also, the theatre company he cofounded in 1977, Contemporary Theatre of Syracuse, continues operation today as The Red House, a highly successful producer of multi-disciplinary arts. He is a 33 year resident of San Juan Capistrano with his wife, Alison, an artist.
$i++ ?>
Josh Stavros
Chair
Utah Cultural Alliance
Joshua Stavros has over 18 years of professional arts management experience, including serving as Media and Public Relations Manager and Associate Education Director at the Tony-Award winning Utah Shakespeare Festival. He has a BS in Theatre and an MFA in Arts Administration from Southern Utah University. In addition to his arts management work, he has acted and directed in a number of collegiate and professional productions, including three Greenshows, and taught in the Cedar City area high schools. He has served as the spokesperson for the Utah Advisory Council of Theatre Teachers, and has been a member at large of the Utah Thespians Association. He currently serves as the chair of the Utah Cultural Alliance.
$i++ ?>
Register

Non-member - Free!
Member - Free!
Key:

Complete

Next

Failed

Available

Locked