Arts Education for LGBT Youth
Recorded On: 09/14/2017
Recently, many policies have been enacted at the state and federal level, which deal with LGBT youth in schools. The arts have long been a safe haven for LGBT youth and research shows the impact of arts education for young people who identify as LGBT. What is the role of the arts in the education of LGBT youth? How do we enact policies of equity to address these issues? As an arts education supporter, connect with experts in this field, learn the language of the work, and identify new ideas to inform your path forward.
Presenters

Vic Quintanar, PYTA Manager, Pride Youth Theater Alliance (The Theater Offensive)
Vic Quintanar is a trained Stage Manager with a commitment to merge access to the arts with the intersecting identities of LGBTQ youth. Vic received their Bachelor's degree in Theatre from the University of Southern California in 2012, and is a recent resident of Boston, from San Diego, California. In the last decade, Vic has served as a teaching assistant, arts administrator and production manager with various theatre companies in Southern California. They recently received their Master of Education from the Arts in Education Program at the Harvard Graduate School of Education. They are elated to begin their journey with PYTA and the greater Boston community.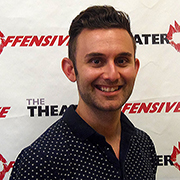 Nick Bazo, Associate Director of Programs, The Theater Offensive

Nick Bazo- Associate Director of Programs joined The Theater Offensive full-time in January 2011 after working with TTO for several years as a Director, Actor, and Teaching Artist. He grew up in a Cuban-American family in Florida where he earned his BA in Theatre from Rollins College and an MFA in Theatre for Young Audiences from the University of Central Florida. At TTO, Nick helps to brainstorm, develop, and implement all OUT in Your Neighborhood programs. In particular he focuses on True Colors where he is the lead artist collaborating with LGBTQA youth to create original works of theatre.
Sidney Monroe, Youth Programs Manager, The Theater Offensive

Sidney joins the stellar TTO staff as the Youth Programs Manager. His introduction to TTO came through a chance encounter at the 2012 Creating Change conference. As an Arkansas native, Sidney taught Theatre & Speech Communications at Episcopal Collegiate School and worked for the Arkansas Repertory Theatre. His current work merges Applied Drama & Theatre techniques with LGBTQA youth ensembles. One of his favorite workshops to teach is Hip-Hop Theatre because of the fusion between multidisciplinary arts and culture. In his spare time, he enjoys the occasional jazz dance class or seasonal ale. Sidney holds a BA in International Relations from Hendrix College and a MFA in Drama and Theatre for Youth & Communities from The University of Texas at Austin. Sidney's spirit animal is the elephant.
Host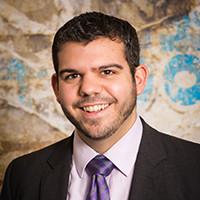 Jeff Poulin, Arts Education Program Manager, Americans for the Arts
Jeff M. Poulin joined the arts education team at Americans for the Arts in 2013. He works to empower local, state and federal supporters of arts education to become effective advocates to advance policies supportive of equitable access to arts education for all students.
In his role at Americans for the Arts, Jeff has trained over 10,000 advocates in all 50 states. He was also been instrumental in the publication of the 2014 National Core Arts Standards, a leader in the creative youth development movement, and a founding board member of the Innovation Collaborative. Before arriving in D.C., Jeff worked for several nonprofit and commercial organizations in the US and abroad focused primarily in production and programming, audience development, research and policy. Notably, he was a chief advisor on the implementation of the first national Arts in Education Charter under the directions of the Ministers of Arts and Education in the Republic of Ireland. Jeff frequently speaks at a number of nonprofit organizations and universities.
Jeff hails from Portland, Maine and holds a Master of Arts degree in Arts Management and Cultural Policy from University College Dublin and a Bachelor of Science degree in Entertainment Business from Oklahoma City University.
Register

Non-member - $35
Member - Free!
Key:

Complete

Next

Failed

Available

Locked
Arts Education for LGBT Youth