ArtsU Intensive: Achieving Meaningful Engagement with Diverse Audiences
Recorded On: 09/30/2020
About this Intensive
Data shows us that the U.S. population has been steadily diversifying, yet the average demographic of most current arts audiences has remained stagnant and does not reflect the diverse makeup of our communities. The long-term success of arts and culture organizations depends on audience diversification and engagement.

In this intensive, we will take a hands-on approach to identify successful methods that can be used to build engagement in diverse communities. There will be a mix of presentation, conversation, and interactive activities that will help you create a framework for diversification efforts at your organization. At the end of the session, you will have the foundational elements of how you can implement tactics to meaningfully engage with the diverse communities in your area.
We'll also look at case studies from around the industry including those from Palm Beach Opera and The High Museum. Palm Beach Opera successfully engaged the African American community and increased attendance at the Opera's events through a multi-year initiative. The High Museum has tripled the nonwhite audience so that its visitors more closely mirror the population of the Atlanta metro area, of which 51 percent are people of color.
This session will focus on tactics that organizations of all budget sizes and attendees will walk away with actionable knowledge about:
Determining your target audience(s)
Best communication methods and channels
Creating messaging that resonates
Grass-roots methods that actually work
Creating successful short-term and long-term strategies
About ArtsU Intensives
ArtsU Intensives are extended deep dive learning sessions of hyper-focused topics. These enriched e-learning sessions are quarterly opportunities for members of the field to interact with, engage and immerse in crucial topics and concepts.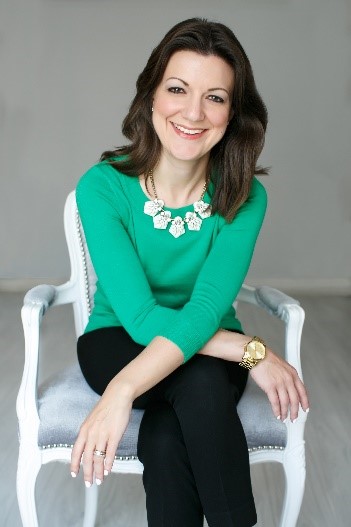 Ceci Dadisman
Arts Marketing Consultant
Ceci Dadisman is a marketing professional with more than 15 years of experience creating effective communications campaigns utilizing innovative, forward thinking methods. She is nationally recognized as a leader in digital marketing and specializes in multichannel communications campaigns.
A frequent public speaker, Ceci's recent and upcoming engagements feature national conference appearances at NTEN, Museums and the Web, National Arts Marketing Project, Arts Midwest, American Alliance of Museums, OPERA America, Midwest Museums Association, and Chorus America in addition to many other local and regional events. Known for her easy-going and vernacular style, she creates open learning environments with an emphasis on information sharing and useful takeaways.
Ceci is passionate about empowering people through marketing and is a senior contributor to Arts Hacker where she regularly shares timely information and step-by-step tutorials. She also teaches the arts marketing course at West Virginia University's College of Creative Arts and is the Dean of Chorus America's Chorus Management Institute.
A chronic early-adopter, Ceci has a passion for discovering ways that technology can be used to create more engaging experiences. The Curated Arts Experience focuses on collecting real-world case studies about how organizations around the world are using technology to engage the participant or enrich the experience at an arts event.
She is a member of the National Arts Marketing Project Advisory Committee and the West Virginia University College of Creative Arts Visiting Committee, and is a mentor in West Virginia University's Creative Consultant program. She has also served on the Arts Midwest Conference Professional Development Committee and the NTEN Conference Session Advisory Committee. She also served for many years as the OPERA America Marketing Network Chair.
Ceci was born and raised in Pittsburgh, PA and graduated from West Virginia University's College of Creative Arts. She currently lives in Cleveland, Ohio.
WEBSITE: https://cecidadisman.com/

TWITTER: @CeciDadisman
EMAIL: cecidadisman@gmail.com
$i++ ?>
Kristie Swink Benson
Director of Communications, High Museum of Art
High Museum of Art
Kristie Swink Benson, APR, is the director of communications atthe High Museum of Art where she leads a team of ROCKSTARS who support allpublic relations, marketing, creative services, and web/new media needs for themuseum. She is dedicated to building an exceptional brand that is consistentwith the High's priorities of growth, inclusivity, collaboration, andconnectivity.
As a communications executive, she has extensive experience in publicrelations, crisis communications, marketing, and strategy.
She started her career more than a decade ago in localgovernment and has since provided communications expertise to mental health,utilities and now the arts and culture industries.
A self-proclaimed professional development junkie, Benson earnedher accreditation in public relations in June 2015, a prestigious designationgiven by the Universal Accreditation Board. She also holds a Master of Arts inpublic communication from American University (Washington, D.C.) and a Bachelorof Arts in mass communications from Winston-Salem State University (WinstonSalem, NC).

Benson is member of the 2021 Inspire Atlanta Class; the PRSA2019 Augural Class of 40 Under 40; and 2018 American Express LeadershipAcademy. She also holds board positions with the Georgia Chapter of the PublicRelations Society of America and Art Museum Marketing Association.
WEBSITE: www.high.org
TWITTER: @SwiBens
LINKEDIN: Linkedin/in/kristiebenson

EMAIL: Kristie.Benson@high.org

$i++ ?>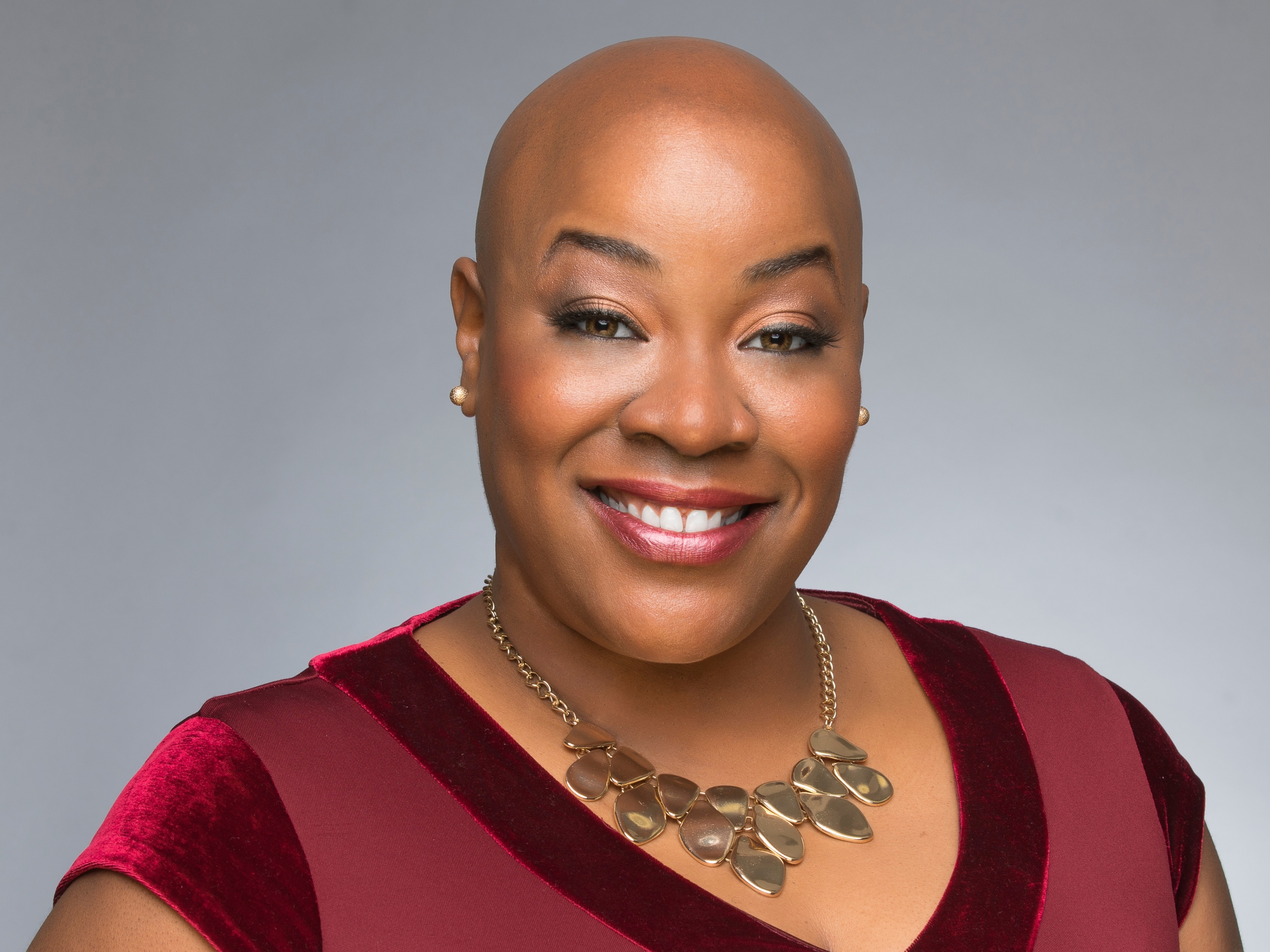 Ann Marie Sorrell
President & CEO, The Mosaic Group
Ann Marie Sorrell is an award-winning business leader and the President & CEO of The Mosaic Group, an award-winning public relations, marketing, and government relations firm serving clients throughout the United States and Caribbean. Ann Marie oversees the day-to-day operations, serves as Project Manager for most of the firm's projects, and has managed more than 500 campaigns and projects ranging from $10,000 to $3 billion. Clients include AECOM, Cohen Brothers Realty Corporation, City of West Palm Beach, Broward Health, Children's Services Council of Palm Beach County, Hallandale Beach Community Redevelopment Agency, Broward College, and the Housing Authority of the City of Fort Lauderdale to name a few. Ann Marie is the author of Chronicles of a Serial Dater, a journey through the good, bad, funny – and steamy – of dating and relationships told through short stories.

She holds a Master of Business Administration degree from Nova Southeastern University and a Bachelor of Science degree in Health Care Management from Florida A&M University. She is a Charter Member of the South Florida Business Journal Leadership Trust, and a member of Leadership Palm Beach County, Leadership Florida, Economic Forum, the Forum Club of the Palm Beaches, U.S. Global Leadership Coalition's Florida Advisory Committee, National Association of Black Women in Construction, Urban League Young Professionals of Palm Beach County and Delta Sigma Theta Sorority, Inc. Ann Marie is a subject matter expert and guru in the field of Marketing and has developed The Marketing MashUp which includes trainings, seminars, webinars, and a book series (will be released in Winter 2020).
The Mosaic Group
The Mosaic Group is an award-winning, full-service marketing, public relations, events management, and government relations firm serving clients throughout the United States and Caribbean. We are a certified minority and women-owned business enterprise. The Mosaic Group was incorporated in 2005 and has served over 500 clients locally, regionally, and globally. We have offices in West Palm Beach, Fort Lauderdale and Miami. Our mission is to build credibility and increase visibility for our clients. We strive to provide the highest quality of customer care and innovative solutions.

Our multi-cultural team of English, Spanish, Creole and Portuguese speaking communications specialists is comprised of a highly-qualified and seasoned group of experts who boasts over 150 years of combined experience and backgrounds to serve diverse audiences. Our expertise with diverse markets including African American, Caribbean and Hispanic communities allow our clients to stand out and reach target audiences with the right media and the right message. It is no secret that our frontline team has direct access to media outlets locally, throughout the United States and internationally—allowing a more hands-on approach to organize, inform, and engage. We blend in and we can stand out! The Mosaic Group have developed and managed more than 300 campaigns and projects ranging from $10,000 to $3 billion. Clients include AECOM, Cohen Brothers Realty Corporation, City of West Palm Beach, West Palm Beach Housing Authority, Children's Services Council of Palm Beach County, Riviera Beach Community Redevelopment Agency, Broward College, Southeast Overtown/Park West Community Redevelopment Agency, City of Fort Lauderdale Community Redevelopment Agency, and the Housing Authority of the City of Fort Lauderdale to name a few. Recent awards include the Chamber of the Palm Beaches 2018 Diverse Organization of the Year Award, Black Owned Media Alliance (BOMA) 2018 Advertising Agency of the Year Award, South Florida Business Journal 2016 Best Places to Work Award, PBC Business Matchmaker 2016 DBE of the Year Award, and PBC Business Matchmaker 2015 Small Business Advocate of the Year Award.
Email: asorrell@upscalebymosaic.com
$i++ ?>
Register

Non-member - $99
Member - Free!
Key:

Complete

Next

Failed

Available

Locked
Part 1: Achieving Meaningful Engagement with Diverse Audiences
Part 2: Achieving Meaningful Engagement with Diverse Audiences
Part 3: Achieving Meaningful Engagement with Diverse Audiences