ArtsU Intensive: Navigating Partnerships with Chambers and Economic Developers for Equitable COVID-19 Recovery
Recorded On: 01/26/2022
About this Intensive
Local arts leaders and their agencies are poised to be strong partners with their local chambers of commerce and economic development organizations (EDOs) in community-wide efforts to attract businesses, retain talent, and equitably rebuild from COVID-19 while navigating the influx of federal dollars through the CARES and American Rescue Plan Acts (ARPA). This intensive workshop will present case studies of these networks working together and offer training on how to build these partnerships for mutual benefit. The workshop will explore how chambers and EDOs build business incentive packages in competition with other communities, while examining the community impact of those deals. It will explore how arts leaders can work alongside these partners to leverage arts and culture for the success of attracting and retaining businesses, while improving the overall health and vitality of their community.
Through this ArtsU Intensive, participants will...
Learn about Chambers of Commerce and Economic Development Organizations' roles in attracting and retaining businesses.
Examine case studies of communities that have activated their chamber and EDO relationships to integrate the arts into economic development projects.
Learn how Chambers and EDOs are navigating COVID-19 relief and recovery opportunities to advance equity, and how the arts might be leveraged in those contexts.
Need a refresher on the basics of building partnerships with chambers of commerce? Check out Part 1 of the "How to Partner with Your Chamber of Commerce" series which includes on-demand sessions and a toolkit.
---
ABOUT ARTSU INTENSIVES

ArtsU Intensives are extended deep dive learning sessions of hyper-focused topics. These enriched e-learning sessions are an opportunity for members of the field to interact with, engage and immerse in crucial topics and concepts. Members of Americans for the Arts can access this activity at a discounted rate.
ARTSU SUPPORT PROGRAM
We are pleased to be able to offer registration support for those with limited resources who wish to register for this ArtsU Intensive. Sign up for the ArtsU Support program here.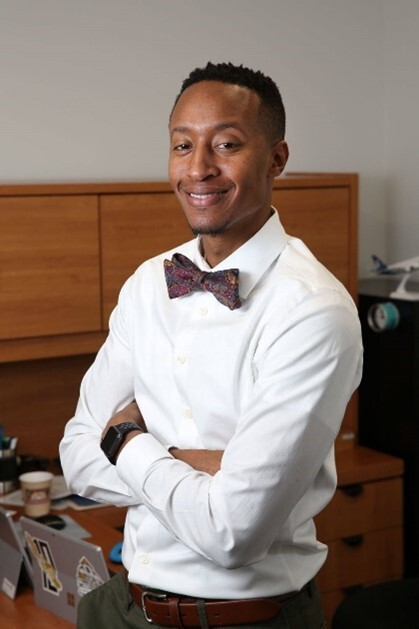 Garry Clark
President & CEO
Economic Alliance of Snohomish County
Clark has been in the economic development field for 14 years. In early 2019, Clark published his first work as a published author, with the memoir, Unlikely Viking – From the D.C. Projects to Rural Nebraska. Clark completed a TedxOmaha Talk at Creighton University in 2019, his talk was titled, "Running shoes, Food stamps, and Cornfields ", the talk can be found on YouTube. Clark currently works as the President & CEO at Economic Alliance Snohomish County, which is the county north of Seattle Washington. Snohomish County represents 820,000 people. Prior to his move to Washington State Clark lead the Greater Fremont Development Council, in Fremont, Nebraska as its President & CEO for 3 years. Clark currently serves as President of the National Rural Economic Developer's Association. Clark also joined the Washington Economic Developers Association's board of directors this summer and is a Leadership Nebraska Alum. In late, 2018, Clark was awarded the Midland Business Journal's 40 under 40 award for his aggressive workforce housing efforts in Fremont, Nebraska. Garry received his BA in Sociology from Dana College, Blair, N.E. and his Master of Science in Urban Studies/Public Administration from the University of Nebraska at Omaha. Although his Alma mater (Dana College) is no more, Garry was inducted into the Dana College Hall of Fame for Track and Field in 2010 and received the Outstanding Young Alum Award in 2018. He holds 11 records (most ever in the school's history) and was the first male National Champion for Dana College. Prior to his work in Nebraska, Clark started out as a City Planner-Mainstreet Manager and Economic Development Specialist in Florida and in Washington, D.C. Clark is a father of 3, Azlyn (12), Delano (6), and Camilla (4), and the husband of 15 years to his wife, Tina who has been an educator for almost 20 years.
$i++ ?>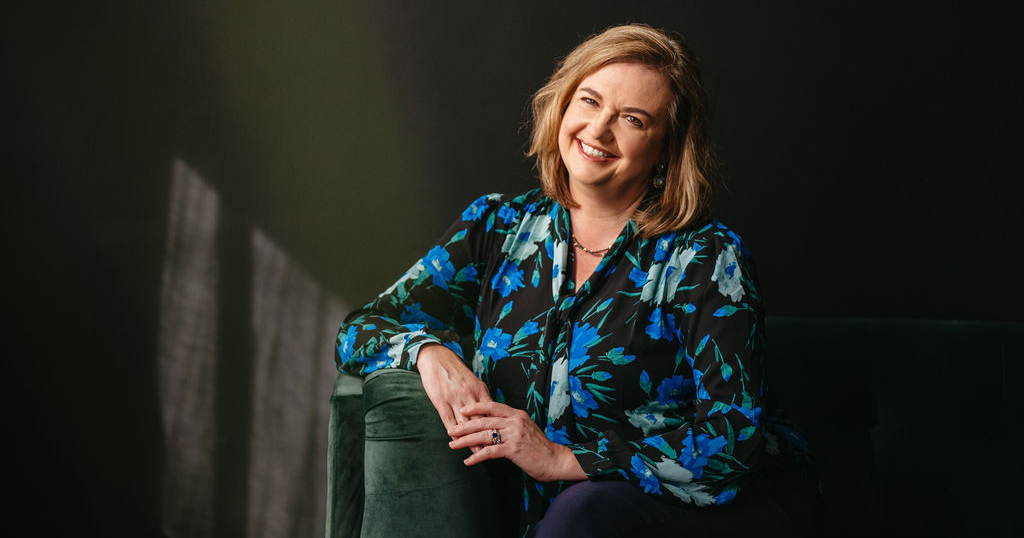 Alecia T. Kintner
President & CEO
ArtsWave
Since 2014, Alecia Kintner has been Chief Executive Officer of Cincinnati's engine for the arts, ArtsWave. Under her direction, ArtsWave created a multi-faceted diversity, equity, inclusion and access plan ("Lifting as We Learn"); launched an African American performing arts series ("Flow"); developed a 10-year community impact strategy for 100 arts organizations ("Blueprint for Collective Action in the Arts Sector"); piloted first-ever cultural tourism marketing campaigns; and raised and invested more than $80 million in arts activities that build a more vibrant and connected Cincinnati. Her advocacy during the COVID-19 pandemic resulted in $14 million in federal dollars for arts relief in the region. Alecia has developed groundbreaking partnerships with the Cincinnati USA Chamber of Commerce, Cincinnati Business Courier, Cincinnati Experience, BLINK® Cincinnati, Regional Tourism Network and CVG Airport. Alecia has championed inclusion through the creation of a Women's Leadership Roundtable, Circle of African American Leaders, ArtsWave Pride and ArtsWave YP. In 2020, the Cincinnati Business Courier named Alecia as one of "10 Women Who Mean Business."
Alecia is a board member of the Cincinnati USA Convention & Visitors Bureau; Cincinnati Experience (CX); a member of the Cincinnati Women's Executive Forum; and is a past chair of the Private Sector Council of Americans for the Arts. She is the recipient of AFTA's 2004 Michael Newton Award for innovation in united arts fundraising.
Alecia's previous professional roles include 10 years as deputy director of the Greater Hartford Arts Council; Vice President for Advancement at the Connecticut Science Center; Development Director at New York's Dance Theater Workshop; and dance writer for The Moscow Times in Russia. Alecia earned a Bachelor's degree in Performing Arts Journalism emphasizing dance history and a Master's degree in Business Administration, from schools in her native Southern California. She has guided more than $100 million in local arts philanthropy over the course of her career.
$i++ ?>
Key:

Complete

Next

Failed

Available

Locked
Part 1 - Navigating Partnerships with Chambers and Economic Developers for Equitable COVID-19 Recovery
Part 2 - Navigating Partnerships with Chambers and Economic Developers for Equitable COVID-19 Recovery