ArtsVote FREE Virtual Event to Discuss the Impact of COVID-19 on Artists and the Arts Community and Policies for the Future
Recorded On: 08/27/2020

About this Webinar
August 27 @ 6:00 PM ET - 7:00 PM ET
Join artists Ben Folds and Annette Bening, President & CEO of Arts Midwest Torrie Allen, Chairman of the National Endowment for the Arts Mary Anne Carter, and President & CEO of Americans for the Arts Robert L. Lynch for an interactive discussion of the impact of COVID-19 on the arts community and policies for the future. This is not an official event of the RNC but takes place on the closing night of the Republican Convention. For more information, please visit www.ArtsActionFund.org/ArtsVote.
Moderated by
Nina Ozlu Tunceli, Executive Director of the Americans for the Arts Action Fund
Nora Halpern, Vice President of Leadership Alliances of Americans for the Arts
Speakers

Robert L. Lynch, President and CEO of Americans for the Arts
Ben Folds, Musician and ArtsVote 2020 Chairman of the Arts Action Fund
Annette Bening, Actress and Vice Chairman of The Actors Fund
Torrie Allen, President & CEO of Arts Midwest
Mary Ann Carter, Chairman of the National Endowment for the Arts
Registration for this live event is free and will be limited to the first 1000 registrants. You may also view this event live on the Arts Action Fund Facebook Page. A recording will be made available for on-demand replay 2 business days after the event.
Robert L. Lynch
President and CEO
Americans for the Arts
Robert L. Lynch is president and CEO of Americans for the Arts. With more than 45 years of experience in the arts industry, he remains motivated to empower communities and leaders to advance the arts in society and in the lives of citizens.
In 1996, Bob managed the merger of the National Assembly of Local Arts Agencies, where he had spent 12 years as executive director, with the American Council for the Arts to form Americans for the Arts. Under his 35 years of leadership, the services and membership of Americans for the Arts have grown to more than 50 times their original size. During his tenure at Americans for the Arts, Mr. Lynch has overseen six mergers including the Arts and Business Council, Inc. and the Business Committee for the Arts into Americans for the Arts. He has also created the Americans for the Arts Action Fund and its connected political action committee to establish arts-friendly public policy through engaging citizens to advocate for the arts and arts education.
Mr. Lynch is a frequent press commentator in the New York Times, Wall Street Journal, the Chronicle of Philanthropy, National Public Radio, CNN, and social media. He has personally reached audiences in more than 2,000 locations spanning all 50 states and more than a dozen nations, with diverse constituencies ranging from Native American tribal gatherings to the U.S. Armed Forces in Europe to the President of the United States.
Under his direction, Americans for the Arts has become a leader in documenting and articulating the key community development role played by the nonprofit arts and culture industry, and its audiences, in strengthening our nation's economy. Bob also has been instrumental in creating a strong portfolio of projects and information about the transformative power of the arts in non-arts areas such as civic dialogue, social problem solving, and arts and military.
Mr. Lynch currently serves on the board of the American Craft Council and the Commission on the Arts of the American Academy of Arts and Sciences. He has served two terms on the board of the Independent Sector and two terms on the US Travel and Tourism Advisory Board, a position appointed by the U.S. Secretary of Commerce. In 2017, he was the inaugural recipient of the JFK Commonwealth Award from the Massachusetts Cultural Council and the John F. Kennedy Library Foundation. In 2014, he was awarded the Sidney R. Yates Award for Outstanding Advocacy on Behalf of the Performing Arts, and he was selected as one of the 50 most influential executives in the nonprofit sector for five years: 2012, 2013, 2014, 2018, and 2019 as part of the NonProfit Times Power & Influence Top 50.
Mr. Lynch earned a Bachelor of Arts degree in English from the University of Massachusetts-Amherst, and enjoys playing the piano, mandolin, and guitar. He lives in Washington, DC.
$i++ ?>
Nina Ozlu Tunceli (Moderator)
Chief Counsel of Government and Public Affairs, Americans for the Arts
Executive Director, Americans for the Arts Action Fund
Nina Ozlu Tunceli is both Chief Counsel of Government and Public Affairs at Americans for the Arts as well as the Executive Director of the Americans for the Arts Action Fund. For 29 years, Nina has served as the chief advocacy strategist for Americans for the Arts and in 2004, she became the founding executive director of the Americans for the Arts Action Fund, an affiliated 501(c)(4) grassroots organization with a connected Political Action Committee—the only dedicated arts PAC in the country. Nina now mobilizes the political and legislative efforts of more than 430,000 citizen activist members in advancing arts policy issues to legislators and candidates seeking federal public office. After lobbying to secure several arts funding provisions in the 2020 CARES Act, Economic Aid Act, and the American Rescue Plan, Nina provided weekly technical assistance through Zoom Office Hours to thousands of artists and arts organizations in successfully tapping billions of dollars in COVID-19 economic relief aid. Nina also created the dynamic ArtsVote: Make Your Vote Count campaign in 2020, featuring artwork by Shepard Fairey and outreach by artist advocates Ben Folds, Annette Bening, and Brian Stokes Mitchell. Everyone is encouraged to join the Arts Action Fund for free at www.ArtsActionFund.org/Join
Twitter: @ArtsActionFund @Nina4Arts

$i++ ?>
Nora Halpern (Moderator)
Vice President of Leadership Alliances
Trained as an art historian and curator, Nora Halpern has been Vice President of Leadership Alliances at Americans for the Arts since 2001, where her focus has been engaging individual thought leaders including artists, as well as prominent members of the business, policy, and philanthropic communities, on behalf of the arts in America.
Prior to moving to Washington, DC, Nora spent four years in Oxford, England, where she served as a dissertation advisor in art history to doctor of philosophy candidates at the University of Oxford. A native of New York City, Nora spent much of her career in Los Angeles, where she was Curator of the Frederick R. Weisman Collections, not only overseeing exhibitions, acquisitions and installation, but also creating the mission and program of the Frederick R. Weisman Art Foundation. In addition, she was Founding Director of the Art Museum at Pepperdine University and Vice President and Director of Fine Arts for Sotheby's, Los Angeles. Nora received both her B.A. and M.A. (with honors) from the University of California, Los Angeles. She has written and lectured extensively on modern and contemporary art and art policy issues as well as written art criticism for a number of national and international publications. She is a recipient of the Los Angeles Mayor's Award of Merit for outstanding volunteer service in the advancement of human relations, the Helena Rubinstein Fellowship at the Whitney Museum of American Art and was a Rhodes Scholar finalist from the University of California.
Nora has served on the boards of Scholastic's Alliance for Young Artists and Writers as well as the Los Angeles Institute of Contemporary Art, the Santa Monica Museum of Art, the Advisory Board of the Frederick R. Weisman Art Foundation, ArtTable, and PS Arts, an arts education not-for-profit serving Title 1 schools in California. In addition to her work at Americans for the Arts, Nora maintains a longtime practice as an art advisor and independent curator. She is co-founder of Street Scenes: Projects for DC, a public art program that organizes presentations of work by artists in all disciplines with the goal of stripping walls away from exhibitions and treating the entire city as a gallery space. She was the curator of Anton's Memory, a major retrospective exhibition of the work of Yoko Ono which was held at the Palazzo Tito, Bevilacqua La Masa Foundation in Venice, Italy, in 2009. Nora lives in Bethesda, Maryland with her husband, art and film historian Kerry Brougher. They are proud parents of two daughters.
$i++ ?>
Ben Folds
Musician and ArtsVote Chairman of the Arts Action Fund
Ben Folds is widely regarded as one of the major music influencers of our generation. He's created an enormous body of genre-bending music that includes pop albums with Ben Folds Five, multiple solo albums, and numerous collaborative records. His last album was a blend of pop songs and his Concerto for Piano and Orchestra that soared to #1 on both the Billboard classical and classical crossover charts.
For over a decade he's performed with some of the world's greatest symphony orchestras, and in 2017 was named as the first ever Artistic Advisor to the National Symphony Orchestra at the Kennedy Center.
In addition to touring, Folds is currently writing his first book, described as a collection of interrelated essays and anecdotes about art, life, and music. Release is slated for late summer of 2019.
He is also no stranger to television, having been featured for five seasons as a judge on NBC's critically-acclaimed acapella show "The Sing Off," and continues to appear in cameo roles on cable and network TV shows.
An avid photographer, Folds is a member of the prestigious Sony Artisans of Imagery, completed an assignment in 2017 as a photo editor for National Geographic, and was recently featured in a mini-documentary by the Kennedy Center's Digital Project on his photographic work.
An outspoken champion for arts education and music therapy funding in our nation's public schools, in 2016 Ben held the distinction as the only artist to appear at both national political conventions advocating for arts education and has served for over five years as an active member of the distinguished Artist Committee of Americans For The Arts.
$i++ ?>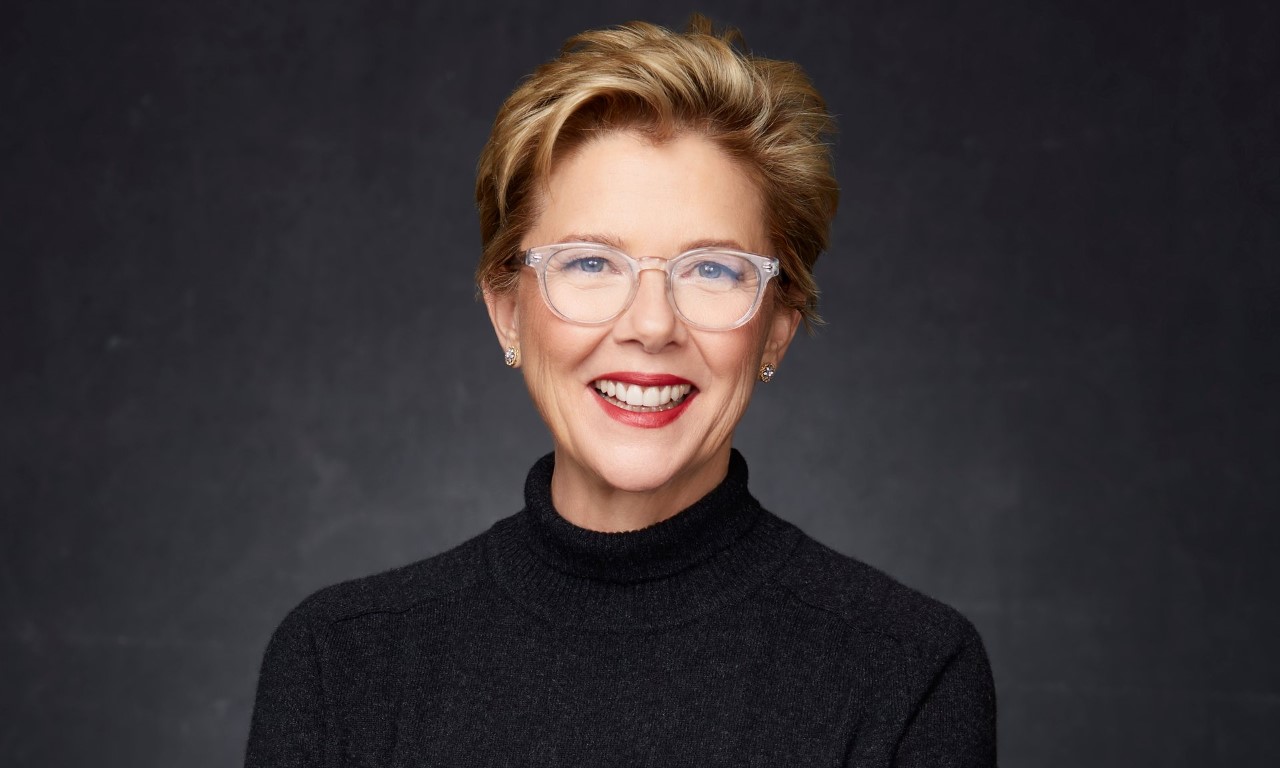 Annette Bening
Actress and Vice Chairman of The Actors Fund
Annette Bening is a Tony Award and four-time Academy Award nominee, and two-time Golden Globe, and Screen Actors Guild Award winner. Most recently, she appeared in Scott Z. Burns' THE REPORT, opposite Adam Driver, for which she received a Golden Globe nomination. Upcoming projects include William Nicholson's HOPE GAP opposite Bill Nighy, and DEATH ON THE NILE, directed by and starring Kenneth Branagh.
Additional film credits include GEORGETOWN, LIFE ITSELF, THE SEAGULL, CAPTAIN MARVEL, FILM STARS DON'T DIE IN LIVERPOOL, 20TH CENTURY WOMEN, RULES DON'T APPLY, THE KIDS ARE ALRIGHT, BEING JULIA, AMERICAN BEAUTY, THE AMERICAN PRESIDENT, LOVE AFFAIR, BUGSY, REGARDING HENRY, and THE GRIFTERS, etc.
On stage, Bening was last seen in Gregory Mosher's Broadway revival of Arthur Miller's classic ALL MY SONS alongside Tracy Letts, for which she earned a Tony Award nomination. Previous stage credits include HAVE A NICE DAY, KING LEAR, RUTH DRAPER MONOLOGUES, THE CHERRY ORCHARD, TALKING HEADS, HEDDA GABLER, and MEDEA. Bening also received a Tony Award nomination and won the Clarence Derwent Award for Outstanding Debut Performance of the Season for her role in COASTAL DISTURBANCES.
$i++ ?>
Mary Anne Carter
Chairman, National Endowment for the Arts
Mary Anne Carter was confirmed as the 12th chairman of the National Endowment for the Arts on August 1, 2019, receiving unanimous consent from the United States Senate. Carter served as acting chairman of the Arts Endowment beginning on June 5, 2018 and following 18 months as the agency's senior deputy chairman.
Since arriving at the agency, Carter has pushed to make the National Endowment for the Arts more accessible to the American people, directing an expansion of Creative Forces (an arts therapy program for U.S. service members and veterans recovering from post-traumatic stress, traumatic brain injury, and other psychological health conditions) and bolstering many of its national initiatives, including Shakespeare in American Communities, NEA Big Read, Poetry Out Loud, and the Jazz Masters and National Heritage Fellowships.
To further expand the reach of the Arts Endowment, Carter has held the past several public meetings of the National Council on the Arts at locations outside the agency's offices. These include a June 2018 meeting in Charleston, West Virginia—the first such meeting outside of Washington, DC in 27 years—and in June 2019, in Detroit, Michigan.
Carter brings a unique perspective to the Arts Endowment. Prior to her appointment, she was engaged in public policy analysis, issue tracking, and corporate and campaign communications through her work as a public affairs consultant. During her time at the Arts Endowment, she has demonstrated that lessons learned in her prior professional life are effective tools in directing the work of an agency dependent upon the support and confidence of Congress.
Her knowledge and genuine love for the arts are rooted at the most personal of levels—through the learning differences initially observed in her daughter at age seven. This challenge led Carter to schools that employ the arts as a teaching method in every class, making the learning process both productive and enjoyable for her daughter. Carter understands the power of the arts, as she witnesses that power every day.
$i++ ?>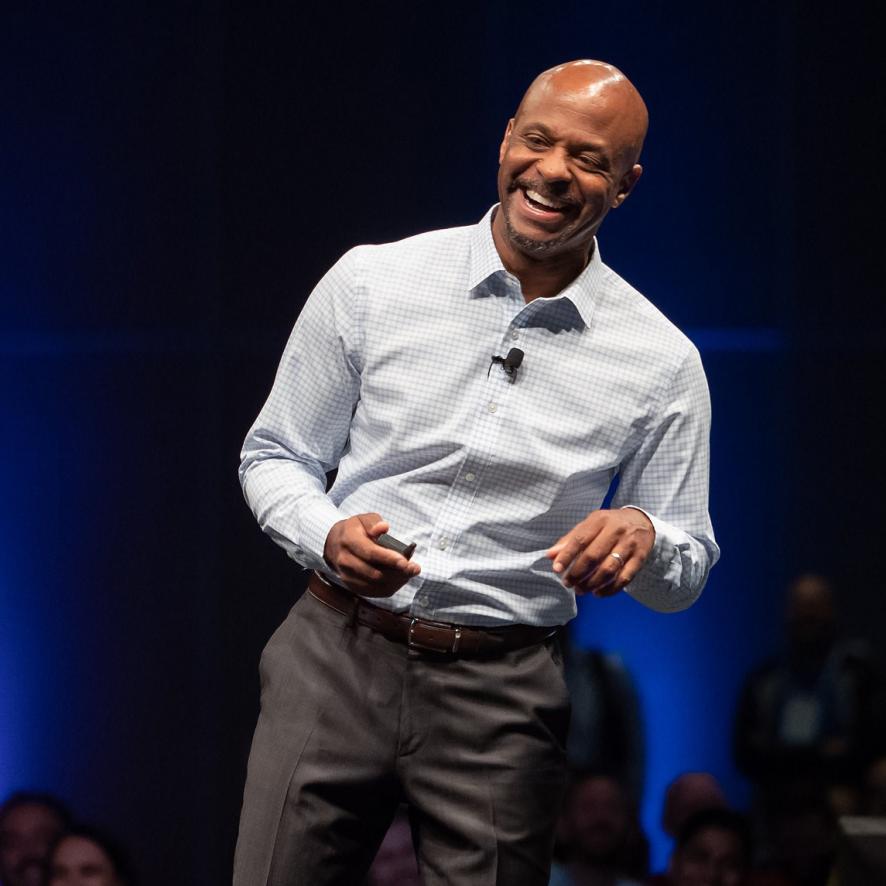 Torrie Allen
President & CEO, Arts Midwest
Torrie Allen has more than 30 years wide-ranging experience in national, regional and local arts leadership including executive and artistic management, fundraising, marketing, policy, adjudication, grantmaking and international performance.
In 2019, he succeeded David Fraher as the new president and CEO of Arts Midwest. From 2016 to 2019, he presided over all philanthropic activity at the Oregon Shakespeare Festival. He was chief officer of development and marketing at Alaska Public Media from 2012 to 2016 and executive and artistic director of Anchorage Opera from 2006 to 2012. Prior to joining Anchorage Opera, he was the director of the National Patrons Council at Americans for the Arts.
Allen has served as a grants panelist for the National Endowment for the Arts and the Wallace Foundation. He currently serves on the board of National Arts Strategies and VocalEssence. He has provided commissioned and volunteer service for the National Endowment for the Arts, Americans for the Arts, World Affairs Council, University of Alaska Advisory Board, Joint Base Elmendorf-Richardson Community Commander Program, Arts & Business Council of New York, Lower Manhattan Cultural Council and Alaska State Council on the Arts.
Prior to his career in nonprofit leadership, Allen spend a decade traveling the world as a professional concert and opera singer. His professional performance credits include Opéra National de Paris; Teatro Real Madrid; Bregenz Festpiel. Austria; Rudolfinum, Prague; Carnegie Hall; St. Petersburg State Symphony, Russia; Metropolitan Opera and the Aspen Music Festival.
Allen holds degrees from UCLA and the Boston Conservatory. He is a Fellow of the National Arts Strategies Chief Executive Program through Harvard Business School, University of Michigan and University of Texas at Austin.
$i++ ?>
Register

Non-member - Free!
Member - Free!
Key:

Complete

Next

Failed

Available

Locked
ArtsVote FREE Virtual Event to Discuss the Impact of COVID-19 on Artists and the Arts Community and Policies for the Future Recording with Closed Captions