BCA 10 Businesses in Action 2016
About this Webinar
Each year the BCA 10 honors ten businesses that have been exceptional partners with the arts. These companies set the standard of excellence and serve as role models for other businesses to follow. Hear directly from 2016 honorees–Dogfish Head Brewery, Austin Energy, and Johnson & Johnson–about why they partner with the arts and learn how to create successful partnerships with the businesses in your community.
In this webinar you will learn how businesses are partnering with arts programs to fuel community development and determine the best tools, talking points, and approaches for starting conversations with businesses in your community.
Hashtag: #ArtsandBiz #BCA10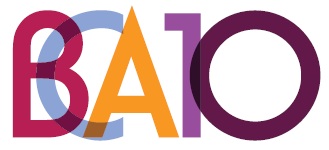 Consider nominating exceptional businesses in your community that are partnering with the arts for the 2017 BCA 10 award to honor their commitment to the arts, deepen their engagement with the sector, and strengthen your relationship with them.
Speakers:
Mark Carter, Dogfish Head Brewery, @dogfishbeer
Ashley Atkins, Manager, Corporate Contributions & Community Relations, Johnson & Johnson, @aatkinscsr
Stacy Hecht, Exhibitions Coordinator, Johnson & Johnson
Allen Small, Austin Energy, @austinenergy
Allison Orr, Artistic Director, Forklift Danceworks, @forkliftdance
Moderator:
Jordan Shue
, Private Sector Initiatives Program Manager, Americans for the Arts
You must be logged in to post to the discussion
Mark Carter, Dogfish Head Brewery
@dogfishbeer; http://www.dogfish.com/; mark@dogfish.com
Mark Carter is a Delaware native and a graduate of the Virginia Military Institute. He is the head of philanthropy for Dogfish Head Companies where he oversees their "Beer & Benevolence" program, which endeavors to collaborate with non-profit organizations to foster community, nourish artistic advancement, and cultivate environmental stewardship. Prior to coming aboard at Dogfish, he served as a Public Affairs Officer in the U.S. Marine Corps.
Ashley Atkins,Manager, Corporate Contributions & Community Relations
Johnson & Johnson Twitter Handle: @aatkinscsr Website: http://www.jnj.com/

Dr. Ashley L. Atkins is Manager, Corporate Contributions & Community Relations at Johnson
& Johnson where she is responsible for partner relationships and grant making. Since 2013, she has directed program development in the areas of healthcare, education and the arts in the New Jersey communities where Johnson & Johnson employees live and work. Since 2007, Dr. Atkins has led Johnson & Johnson's work in arts and health, a program that enhances the healthcare experience for patients, families, and caregivers through the support of innovative arts programs in healthcare settings.

Before serving in this role, Dr. Atkins managed the Johnson & Johnson Corporate Art Program, where she was responsible for curating and managing the Corporate Art Collection and several exhibitions series in the Corporate Headquarters. Prior to joining Johnson & Johnson in 2001, she was an adjunct professor at Rutgers University as well as University of Massachusetts Amherst where she taught courses in art history and expository writing. Dr. Atkins is also the Co-Chairman of the steering committee of the Alliance for Arts and Health New Jersey. She received her Ph.D. from Rutgers University, New Brunswick, completing a dissertation entitled, "Winslow Homer and the Aesthetic Movement." She holds an M.A. in Art History from the University of Massachusetts Amherst, and a B.A. in Art History from Duke University.
Stacy Hecht, Exhibitions Coordinator, Johnson & Johnson Website: http://www.jnj.com/

Stacey Hecht is an arts administrator in the greater New York area. Specializing in corporate art programs and collections, Stacey is the current Exhibitions Coordinator for the Johnson & Johnson Corporate Art Program. She received her M.A. in Visual Arts Administration from NYU in 2014. ,

Allen Smal, Austin Energy
Twitter Handle: @austinenergy Website: www.austinenergy.com/

Allen Small is a Distribution Director at the St. Elmo Service Center for Austin Energy (AE). His main role at AE is overseeing the design and construction of electric service in the southern part of Austin's service territory and in Downtown Austin. Allen has worked at Austin Energy for nearly 25 years. His electric utility experience at AE has ranged in this time from the design of high voltage transmission lines to managing projects involving the upgrade and installation of electric system infrastructure to managing distribution design personnel. Allen is a graduate of the University of Texas at Austin with a B.S. in Mechanical Engineering.

Allen is originally from Birmingham, Alabama and enjoys watching most sports, especially college football, and attending poetry events. Allen has been performing spoken word poetry in Austin and across the nation, and has competed in the National Poetry Slam competition.
Allison Orr, Artistic Director Organization: Forklift Danceworks
Twitter Handle: @forkliftdance Website: http://www.forkliftdanceworks.org/
From sanitation workers to firefighters, Venetian gondoliers to professional baseball players, power linemen to forestry technicians, Allison Orr creates award-winning choreography with all kinds of performers. Challenging audiences to expand notions of dance and performer, Allison finds the raw material for her work in the stories and experiences of ordinary people, spending months researching and immersing herself in the community she is engaging.
Allison was named Best Choreographer of 2003, 2008 and 2013 by the Austin Critics Table. She has been commissioned three times by the Fusebox Festival and was the single US choreographer selected by the Kyoto Arts Center as part of NPN's Asian Exchange program in 2015. Allison gives frequent lectures and talks, and was the keynote speaker at the 2015 Texas Commission on the Arts statewide conference. Her work has been funded by the City of Austin, the Texas Commission on the Arts, the National Endowment for the Arts, the MAP Fund, numerous foundations, and the City of Venice, Italy.

As teacher, Allison has taught a variety of students, including children, adults over 65, and people with disabilities. Before founding Forklift Danceworks, Allison taught and studied with MacArthur Award winner Liz Lerman and performed with Robert Moses and Janice Garrett in the San Francisco Bay Area. Orr is a native Texan and holds an MFA in Choreography and Performance from Mills College and a BA in Anthropology from Wake Forest University.

Key:

Complete

Next

Failed

Available

Locked