Cancelled June 2022 Member Briefing: Social Impact Explorer 2.0
The Live Event Scheduled for 06/07/2022 at 3:00 PM (EDT) has been Cancelled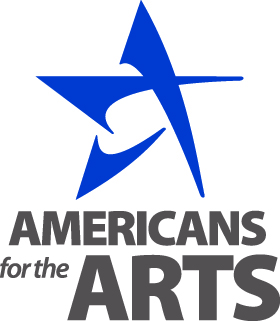 About the Member Briefing
This event was cancelled and will be rescheduled at a later time
What's the Arts + Social Impact Explorer?


First created in 2018, the Arts + Social Impact Explorer provides examples, data points, links to research papers, and lists of active organizations to illustrate the impact of arts and culture in 30 aspects of community life from public health to transportation, safety, community cohesion, and innovation. The original Explorer has, to date, been used by more than 50,000 people across the country to advocate, inform policy, tell the story of the arts, and improve community life.

The 2.0 edition of the Arts + Social Impact Explorer incorporates an array of new features designed to improve the user experience and deepen the impact of the tool. The 18-month process to create this iteration of the Explorer was supported by the Mellon Foundation and the National Endowment for the Arts.
New features include:
A searchable, filterable Local Projects Database of social impact-related arts projects that anyone in the field can add to and explore. This database currently includes more than 400 projects from across the country and world, all tagged with information on genre, sector, budget size, geography, and more. Each entry also links back to the original project's website.
An expanded and improved Impact Wheel, now including 30 sectors and incorporating new accessibility features, improved downloadable Fact Sheets about each sector, and a smoother interface.
A dynamic Build A Fact Sheet feature that allows users to create and generate customizable, localized information to help them make their case. The Build A Fact Sheet functionality allows users to home in on the specific issues most affecting their community, identify localized examples of how the arts are impacting those issues, curate data points and research from over 7,500 publications in Americans for the Arts' National Arts Policy Database, and add a customized title and logo. The Fact Sheets can then be generated as a PDF to email or download; as a unique URL that can be shared and accessed for up to six months; or as a pre-formatted printed PDF piece to pass across a desk.
Coming this summer, six "How To guides" will further help users maximize the Explorer as they advocate, educate, communicate, create, and more!
Key:

Complete

Next

Failed

Available

Locked
June 2022 Member Briefing: Social Impact Explorer 2.0
This Live Component has been cancelled.