Earmarks Are Back! Understanding How "Member-Directed Spending" Can Serve the Arts
Recorded On: 08/04/2021
About this Webinar
For the first time since 2011, Congress has reinstated member-directed spending, commonly known as congressional earmarks. Because of this change, members of Congress now have the opportunity to direct about $15 billion toward projects in their home districts. Historically, arts and culture organizations have benefitted from member-directed spending, receiving funding for local museums, theaters, arts education programs, community and cultural centers, and public arts spaces. So far this year alone members of Congress have proposed over $200 million in member-directed spending on arts and culture projects. This webinar will explain the member-directed spending process and how local arts leaders can work with their congressional delegation on proposing these arts-related projects.

Learning Objectives:
Arts advocates will be able to communicate with their federal representatives about the benefits of member-directed spending on local arts and culture projects in their district.
Arts advocacy leaders will be able to teach their fellow advocates about the important role of member-directed spending in obtaining funding for local arts and culture projects in their district.
---
ArtsU Support Program
We are pleased to be able to offer registration support for those with limited resources who wish to attend this activity, [Click Here] to learn more and sign up to receive support!
Narric Rome
Vice President of Government Affairs and Arts Education
Americans for the Arts
Narric Rome serves as Vice President for Government Affairs and Arts Education at Americans for the Arts. In his role he manages federal, state, and local government advocacy, grassroots campaigns, policy development, and national coalition-building efforts with cultural, civic, and private sector organizations with the goal of influencing public policies that advance direct and indirect support for the arts and arts education.
Narric is responsible for promoting the Americans for the Arts' message to Congress and the Biden Administration, and leading the policy development for the annual National Arts Action Summit, including Arts Advocacy Day, which involves coordinating over 85 arts organizations as partners. In 2019, the advocacy effort by Americans for the Arts and the Arts Action Fund to "#SaveTheNEA" was celebrated by the Public Affairs Council with their Lobbying Innovation Award.
Most recently, Narric has pursued a national campaign to boost the creative economy and workforce by building support for a trio of congressional bills including the Creative Economy Revitalization Act, the CREATE Act and PLACE Act in Congress.
Narric also oversees the Americans for the Arts education program that seeks equitable access to the arts through advocacy at the national, state and local levels. This work has included overseeing a $1.5 mil. three-year multi-state policy initiative, and successful passage of the National Arts In Education Week resolution through both bodies of Congress.
Prior to joining Americans for the Arts, Narric worked on the policy staff of Howard Dean's 2004 presidential campaign in Vermont and served as a legislative aide to Secretary Richard Riley at the U.S. Department of Education where he received the Peer Recognition Award in 1999. Earlier in his career, Narric worked on Capitol Hill, at the Podesta Group and on several state and national political campaigns. He is the immediate past-president of the Vermont State Society.
Narric holds a bachelor's degree in political science from the University of Vermont and a master's degree in public administration from Columbia University.
$i++ ?>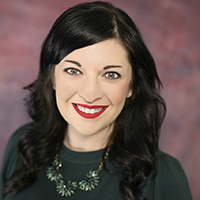 Lauren Cohen
Government Affairs and Grassroots Manager
Americans for the Arts
At Americans for the Arts, Lauren works with the Federal Affairs team in federal lobbying and government affairs activities, including composing position statements, monitoring federal legislation, drafting legislative proposals, coalition building with the Congressional Arts Caucus and other Congressional staff. She enjoys teaching others how to become compelling arts advocates and how to pursue strong arts policy. Prior to joining Americans for the Arts, Lauren worked for a member of Congress in the U.S. House of Representatives for over two years where she managed the arts, humanities, and museums portfolio. Before coming to Washington, DC, Lauren worked for the Colonial Williamsburg Foundation in Williamsburg, Virginia. There, she held positions in the Education Outreach, Historical Interpretations, and Curatorial departments. Lauren earned her Master of Arts degree in Public History from James Madison University and her Bachelor of Arts degree in History from the University of Tennessee. Lauren's passion for the arts began at age three when she first started ballet lessons and continues to this day as she enjoys dance and theater performances, museums, and art shows.

$i++ ?>
Callia Chuang
Government and Public Affairs Intern
Americans for the Arts
Callia Chuang is a rising junior at Harvard University currently serving as Americans for the Arts' Government and Public Affairs Summer 2021 Intern. She assists the Government Affairs team with conducting research, attending meetings, writing memos and legislative news items, designing infographics, and updating the website and various databases. Previously, Callia has worked as a Communications and Social Media Intern for the Stimson Center, a Washington, D.C.-based foreign policy think tank, and as a District Office Intern for Rep. Jamie Raskin (D-MD). In college, Callia is pursuing a Bachelor of Arts in degree in History and Literature with a minor in Psychology. Outside of the classroom, she directs and choreographs for Harvard Expressions hip-hop dance company and the Harvard Eleganza fashion and dance show. She is originally from Bethesda, Maryland.

$i++ ?>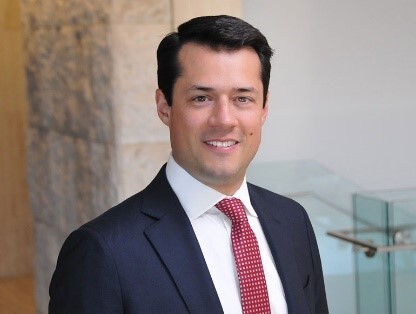 Brian McKeon
Shareholder
Brownstein Hyatt Farber Schreck
Brian draws on his senior relationships within the Democratic Party and deep procedural knowledge of the U.S. Senate to drive outcomes for his clients' priorities. He deftly navigates the policymaking process to advance his clients' legislative objectives and devises engagement and messaging strategies that dovetail with caucus politics. Brian knows which levers need to be pulled to impact results in Washington, D.C., and his personal relationships with senators; senior and junior staffers; and committee personnel, many of which have filtered into the Biden administration, make him an effective liaison for clients between Pennsylvania Avenue and Capitol Hill. From small businesses to Fortune 50 corporations, Brian assists many of his clients in the development and implementation of ESG campaigns, and engages federal policymakers to promote key initiatives. He is also adept at uniting the private sector to galvanize support for issues in Washington; Brian skillfully builds and manages coalitions, keeping member interests aligned. Before joining the private sector, Brian served as the legislative director and acting chief of staff for Sen. Jeanne Shaheen (D-NH), a centrist Democrat and prominent member of the "Mod Squad." Prior, Brian served as senior counsel for Sen. Barbara Boxer (D-CA). He served in senior roles for both Shaheen and Boxer's Senate campaigns, and as a deputy voter protection director to Obama for America.

$i++ ?>
Register

Non-member - $49.99
Member - Free!
Key:

Complete

Next

Failed

Available

Locked
Earmarks Are Back! Understanding How "Member-Directed Spending" Can Serve the Arts