PPP Loan Forgiveness
This recorded webinar can be viewed here on ArtsU, or on the Arts Action Fund Facebook Page here.
About this Webinar
The long-awaited Treasury guidelines and application form on loan forgiveness of the Paycheck Protection Program (PPP) have finally been released. With thousands of arts groups and self-employed artists having successfully received billions of dollars in PPP loans, the goal now is to get these loans forgiven.

Speakers include:
Robert L. Lynch, Americans for the Arts President and CEO will provide an update on the latest legislative developments as it relates to PPP Loans in Congress.
Sarah Mercer, Brownstein Hyatt Farber Schreck Shareholder Attorney will provide detailed guidance on the Treasury Department's newly released PPP Loan Forgiveness application and instructions.
Nina Ozlu Tunceli, Americans for the Arts Action Fund Executive Director will join Sarah in hosting a Q & A of specific challenges arts organizations and self-employed artists are facing with the PPP forgiveness guidelines.
---
Americans for the Arts is providing the arts and culture field with this and other COVID-19 webinars and resources at no charge to you. Please consider supporting our ability to deliver this important work with a donation by clicking HERE
We also encourage you to become a member with us for access to even more webinars and other resources, please visit www.americansforthearts.org/membership for more information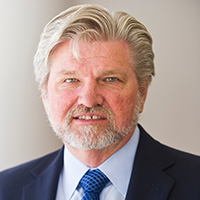 Robert L. Lynch
President and CEO, Americans for the Arts
Robert L. Lynch is president and CEO of Americans for the Arts. With more than 43 years of experience in the arts industry, he is motivated by his personal mission to empower communities and leaders to advance the arts in society, and in the lives of citizens.
In 1996, Mr. Lynch managed the successful merger of the National Assembly of Local Arts Agencies, where he had spent 12 years as executive director, with the American Council for the Arts to form Americans for the Arts. Under his 33 years of leadership, the services and membership of Americans for the Arts have grown to more than 50 times their original size. He has personally reached audiences in over 2,000 locations spanning all 50 states and more than a dozen nations, with diverse constituencies ranging from Native American tribal gatherings to the U.S. Armed Forces in Europe to the President of the United States.
During his tenure at Americans for the Arts, Mr. Lynch has overseen six mergers including the Arts and Business Council, Inc. and the Business Committee for the Arts into Americans for the Arts. He has also created the Americans for the Arts Action Fund and its connected political action committee to establish arts-friendly public policy through engaging citizens to advocate for the arts and arts education.
Under his direction, Americans for the Arts has become a leader in documenting and articulating the key role played by the nonprofit arts and culture industry, and their audiences, in strengthening our nation's economy including its signature study of the economic impact of the nonprofit arts community, Arts and Economic Prosperity V. He has also been instrumental in creating a strong portfolio of projects and information about the transformative power of the arts in non-arts areas such as civic dialogue, social problem solving and work with the Pentagon, West Point, and Walter Reed National Military Medical Center on the arts and military.
Mr. Lynch currently serves on the board of the Independent Sector. He has also served two terms on the U.S. Travel and Tourism Advisory Board, a position appointed by the U.S. Secretary of Commerce. In 2017, he was the inaugural recipient of the JFK Commonwealth Award from the Massachusetts Cultural Council and the John F. Kennedy Library Foundation. In 2014, he was awarded the Sidney R. Yates Award for Outstanding Advocacy on Behalf of the Performing Arts, and he was selected as one of the most influential executives in the nonprofit sector for the 2012, 2013, and 2014 NonProfit Times Power & Influence Top 50.
Mr. Lynch earned a bachelor's degree in English from the University of Massachusetts-Amherst, and enjoys playing the piano, mandolin, and guitar. He lives in Washington, DC.
$i++ ?>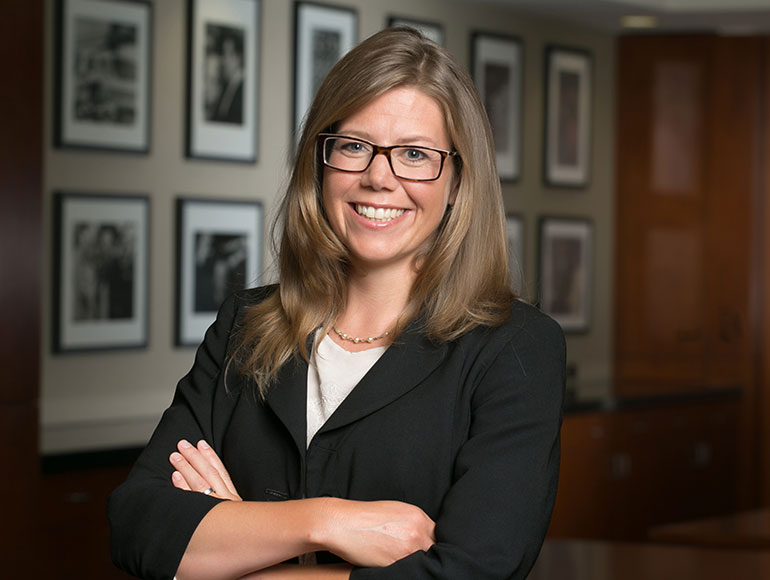 Sarah M. Mercer
Shareholder Attorney
Brownstein Hyatt Farber Schreck, LLP
Sarah Mercer pairs her litigation background with her passion for local and state government to develop creative political and administrative solutions for her clients' legal problems. She helps her clients overcome challenging and entrenched legal issues by navigating the complex and fickle political landscape.
Through her close ties with elected officials and bureaucratic staff at all levels of local and state government, including legislative leaders, department directors, mayors, governors and attorneys general, Sarah forms connections and bridges relationships within the firm and for her clients.
Her multi-state practice, which includes Colorado, Nevada and New Mexico, encompasses lobbying, political and regulatory advocacy, campaign finance, land use and gaming. Sarah's involvement in several high-profile policy matters demonstrates her leadership and skill in the field. She succeeded in persuading the Colorado General Assembly to authorize private equity investment in the provision of elder care on behalf of InnovAge, which resulted in the expansion of services to Colorado's seniors while allowing them to remain in their own homes. Sarah was also successful in the unanimous passage of state legislation which removed licensure requirements so that individuals can watch up to three pets in their homes without regulatory oversight and can more easily participate in the sharing economy through platforms like the firm's client Rover.com. Further, her advocacy on behalf of Smart Colorado resulted in legislation that prohibits edible marijuana in forms that can be confused with traditional candy and secured a $9.2 million increase in funding for marijuana education in elementary, middle and high schools across the state.
$i++ ?>
Nina Ozlu Tunceli
Chief Counsel of Government and Public Affairs, Americans for the Arts
Executive Director, Americans for the Arts Action Fund
Nina is both Chief Counsel of Government and Public Affairs at Americans for the Arts as well as the Executive Director of the Americans for the Arts Action Fund. Since 1993, Nina has served as the chief policy strategist for Americans for the Arts' federal, state, and local government and public affairs work, grassroots advocacy campaigns, policy development, and national coalition-building efforts with both cultural and civic organizations to advance the arts in America. In 2009, she spearheaded the very successful "Arts = Jobs" advocacy campaign that strategically secured $50 million of federal support for more than 7,000 arts jobs and millions of dollars more for arts infrastructure projects within the American Recovery and Reinvestment Act.
Nina produces several programmatic events annually, including National Arts Advocacy Day on Capitol Hill; the Nancy Hanks Lecture on Arts and Public Policy at The John F. Kennedy Center for the Performing Arts; and the National Public Leadership in the Arts Awards, which are presented in partnership with the United States Conference of Mayors.
Serving simultaneously as the executive director of the Americans for the Arts Action Fund and its connected Political Action Committee, the only dedicated arts PAC in America, Nina mobilizes the political and legislative efforts of more than 420,000 citizen activists in advancing arts policy issues among legislators and candidates seeking federal public office. She recently completed ArtsVote2012, culminating with high profile arts policy events at both the Republican National Convention in Tampa and the Democratic National Convention in Charlotte. She is a graduate of The George Washington University with a B.A. in French Literature, and of The University of Richmond School of Law with a J.D. She is a member of the Virginia State Bar.
$i++ ?>
Register

Non-member - Free!
Member - Free!
Key:

Complete

Next

Failed

Available

Locked
PPP Loan Forgiveness Recorded
PPP Loan Forgiveness Webinar Recorded on Facebook