Supporting Individual Artists: Dancers Edition
Recorded On: 07/25/2019
About this Webinar
With thousands of nonprofit and for-profit organizations, employing tens of thousands of people, the dance community in the US continues to be a driving force in the arts and culture sector. But how exactly can organizations best support the individual dancers so that they can be successful in achieving their personal goals, while positively impacting the communities they are a part of?
Join Allyson Esposito, Senior Director of Arts and Culture at the Boston Foundation, to learn about the Next Steps for Boston Dance grantmaking initiative for Boston area choreographers. The Boston Foundation is one of the nation's largest and oldest community foundations. The Next Steps for Boston Dance program was born out of the results of several different research initiatives led by the New England Foundation for the Arts, the City of Boston Mayor's Office of Arts and Culture, and the Boston Foundation, which identified dance as the least philanthropically supported discipline in the region, and articulated a need for artist-level support and the development of pathways for local choreographers and dance artists. Next Steps was created with significant input from the dance community it was intended to serve and provides much needed rehearsal space, mentorship, and funds for artists to take their "next step". Key to its success is the flexibility of the program (no pun intended!), with individualized supports provided to each artist recipient.
Attendees will learn:
How to create an artist-level grant program based on research and data, but with significant artist input into the program design process
How to create individualized supports within a grant program
What choreographers need to be most successful in achieving their career goals
What parallel investments and ecosystem shifts have had to occur to ensure Next Steps is most impactful
Choreographer mentorship models
Cohort and network building within a diverse and disparate dance ecology
This project is supported in part by the Emily Hall Tremaine Foundation and the National Endowment for the Arts.

Allyson Esposito
Senior Director of Arts & Culture, The Boston Foundation
Allyson Esposito is a professional artist, arts administrator, change management consultant and lawyer with more than ten consecutive years of experience in the philanthropic field. In each of the philanthropy roles she has held, Esposito has led comprehensive change, designing and implementing new strategies, programs and systems to support a new vision that addresses areas of highest need and greatest opportunity, often in response to large scale, municipally-led cultural planning efforts.
She currently serves as the Senior Director of Arts & Culture for the Boston Foundation, Greater Boston's Community Foundation and one of the largest community foundations in the nation, with net assets of $1 billion. Relocating to Boston during a critical "arts renaissance" for the city, Esposito designed a large-scale philanthropic response to the city's first large-scale cultural plan, Boston Creates. One of her programs, Live Arts Boston (LAB), has been hailed as most well-known, field-changing grant programs for the arts in Greater Boston. In three years, LAB has supported 185 projects and more than 450 artists (70% of whom identify as people of color) with nearly $3 million to create, present or produce new work for Greater Boston audiences. A recent WBUR article about LAB noted that, since its inception, "the arts in Boston is demonstrably more vibrant."
Esposito came to Boston from her hometown of Chicago, where she worked for the City of Chicago's Department of Cultural Affairs and Special Events (DCASE) as the Director of Cultural Grantmaking, leading efforts to strategically restructure all grant programs for the first time in 20 years, ultimately designing and managing 4 programs awarding more than 250 grants per year. Prior to DCASE, she was Program Officer for the Mayer & Morris Kaplan Family Foundation during a time of significant organizational and leadership transition.
$i++ ?>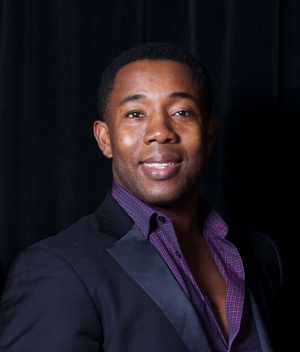 Jean Appolon
Co-Founder and Artistic Director, Jean Appolon Expressions
In addition to being the Co-Founder and Director of Jean Appolon Expressions (JAE), Jean Appolon is a successful choreographer and master teacher based in Boston and Port-au-Prince, Haiti. Appolon received his earliest training and performance opportunities in Port-au-Prince with the Lynn Williams Rousier Dance School, the Viviane Gauthier Dance Company and the Folkloric Ballet of Haiti. Appolon continued his dance education in the U.S. at the Harvard and Radcliffe Dance Program (1995-1996, Boston, MA), Alvin Ailey American Dance Theater (1996-1998, New York, NY) and the Joffrey American Ballet School (1998-2003, New York, NY), where he graduated with a B.A. from a joint degree program offered by The New School.
Appolon has also performed with Elma Lewis Productions (Black Nativity), Marlene Silva, North Star Ballet Company (Fairbanks, AL), Black Door Dance Company (Miami, FL), and the Atlantic City Ballet Company. Jean Appolon teaches dance at Boston Ballet's City Dance and Boys in Motion programs, The Gold School, Wellesley College, UMass Boston and The Dance Complex (Cambridge, MA), among other locations. Beginning in 2006, Appolon conceived and has since directed a free annual summer dance course in Port-au-Prince that serves young, aspiring Haitian dancers who do not have regular access to dance training. The 2019 Summer Dance Institute is being held in Lawrence, MA for the first time this year, in partnership with Izizwe Dance Studio and Bread and Roses.
Jean Appolon's Boston-based Haitian Contemporary dance company has toured to Washington DC, Silver Springs, MD, NYC and Port Au Prince, Haiti. JAE has also performed at major venues such as Boston's Paramount Theater, John Hancock Hall and Silver Spring MD Civic Center, as well as in city parks and community spaces in free performances accessible to the public. JAE also has performed at many schools and colleges, including Boston University, American Universtiy, Dartmouth College, Dean College, Harvard University, Lesley College, Northeastern University and Wheaton College. JAE has been fortunate to share the stage with celebrities such as Danny Glover, Henry Louis Gates and Edwidge Danticat, and to collaborate with community partners such as Inquilinos Boricuas en Acción (IBA), Central Square Theater CityPop Egleston and the Irish Immigration Center of Boston.
Facebook: Jean Appolon Expressions
Website: https://jeanappolonexpressions.org/
$i++ ?>
Register

Non-member - $35
Member - Free!
Key:

Complete

Next

Failed

Available

Locked
Supporting Individual Artists: Dancers Edition Webinar