Virtual Conversations: Community Engagement Resource Exchange (CERE)
About this Virtual Conversation


The final 10/6 event has been canceled. Sorry for the inconvenience.

Community Engagement Resource Exchange (CERE)
Americans for the Arts and ArtsEngaged will present a series of conversations addressing issues of importance for furthering community engagement work. Hosted by Barbara Schaffer Bacon and Doug Borwick, the events will provide information, address questions and concerns, and offer an opportunity for participants to share success stories and lessons learned from their own experience. The conversations will make use of a virtual meeting platform and opportunities for dialogue will be emphasized.

While of primary interest to community engagement advocates working in nonprofit arts organizations, the conversations welcome anyone interested in creating stronger connections between the arts and communities.

The objective of these calls is to create a network for arts professionals working on community engagement for peer-to-peer learning and mentoring.
The 5/26 Virtual Recording is now available on the right-hand column.
Hashtag: #artsengage
To Participate:
These calls are open to all arts administrators, to join register through the link on the top right hand corner and return to this page at the day and time of the conversation, and access the platform through the column on the right. .

May 26 Guests:
Kathy Mouacheupao
, Program Officer Creative Placemaking, Twin Cities Local Initiatives Support Corporation (TC LISC)
Jared Shortmeier,
Community Engagement Manager at Shakespeare Theatre Company (DC)
Rebecca Berrios, Director of Community Engagement, Metro Nashville Arts Commission
Hosts:

Barbara Schaffer Bacon, Co-Director Animating Democracy, Americans for the Arts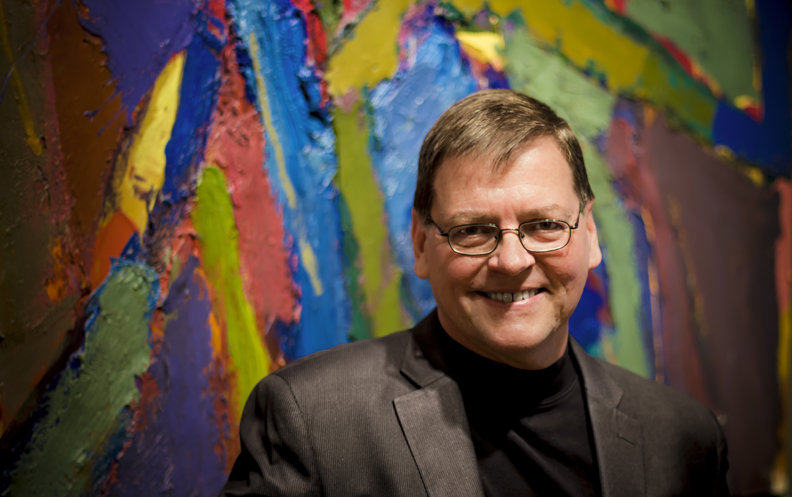 Doug Borwick, CEO of ArtsEngaged

You must be logged in to post to the discussion
Doug is the spokesperson for the importance and value of community engagement,and provides tools and thinking to improve your organization's operations in this area.

Doug Borwick is an artist. He holds the Ph.D. in Music Composition from the Eastman School of Music and is an award-winning member of ASCAP. He gained experience as an arts administrator and producer working with the Arts Council of Rochester (NY) and through founding and leading the NC Composers Alliance in the mid-1980's.
Dr. Borwick is an educator, having served for nearly thirty years as Director of the Arts Management and Not-for-Profit Management Programs at Salem College in Winston-Salem, NC. (He was named Salem Distinguished Professor in 1997.) He has served as President of the Board of the Association of Arts Administration Educators, an international organization of higher education programs in the field.
And Dr. Borwick is a leading advocate for community engagement in the arts. He is author of Engaging Matters, a blog for ArtsJournal, author/editor of Building Communities, Not Audiences: The Future of the Arts in the U.S., and author of Engage Now! A Guide to Making the Arts Indispensable. In addition, he is CEO of ArtsEngaged, offering training and consultation services to artists and arts organizations seeking to engage with their communities more effectively as well as CEO of Outfitters4, Inc., providing management services for nonprofit organizations.
Barbara Schaffer Bacon co-directs Animating Democracy, a program of Americans for the Arts that inspires, informs, promotes, and connects arts and culture as potent contributors to community, civic, and social change. Additionally, she provides leadership in program development for Local Arts Advancement at Americans for the Arts. Barbara has written, edited, and contributed to many publications including Trend or Tipping Point: Arts & Social Change Grantmaking; Civic Dialogue, Arts & Culture: Findings from Animating Democracy; Case Studies from Animating Democracy; Animating Democracy: The Artistic Imagination as a Force for Civic Dialogue; Fundamentals of Local Arts Management; and The Cultural Planning Work Kit. She has worked as a consultant in program design and evaluation for state and local arts agencies and private foundations nationally. Barbara previously served as executive director of the Arts Extension Service at the University of Massachusetts. She is president of the Arts Extension Institute, Inc. and serves on the board of WomanArts. Barbara served for 14 years on the Belchertown, MA school committee. In 2011 Barbara was appointed by Governor Deval Patrick to serve as a member of the Massachusetts Cultural Council.

Guests:

Kathy Mouacheupao is the Program Officer for Creative Placemaking with the Twin Cities Local Initiatives Support Corporation (TC LISC) supporting community organizations that leverage arts and culture for community and economic development throughout the Twin Cities. She was awarded a Bush Leadership Fellowship in 2011 to research the Hmong diaspora with an emphasis on the impact of the arts. Before the Fellowship, Kathy was the Executive Director for the Center for Hmong Arts and Talent (CHAT). She has been hosting HmongFM on KFAI Community Radio since 2007 and currently serves on three organizational boards: the Hmong Museum, a newly incorporated organization that recognizes and acknowledges the intersections of all things Hmong; the Metropolitan Regional Arts Council (MRAC), a nonprofit that increases access to the arts in 7-county metropolitan area communities by providing information, organizational support and grants and; the MN Association of Museums, which exists to provide a forum for individuals who work in and with museums throughout the state.
Jared Shortmeier joined the Shakespeare Theatre Company in January 2016. Mr. Shortmeier spearheads marketing and recruitment efforts, manages community workshops, residencies and festivals, and coordinates STC's volunteer programs. Prior to STC, he worked as the Assistant Director of Education for Adventure Theatre MTC and Director of Choral and Drama Activities for Appomattox County Public Schools. Mr. Shortmeier has served as a grants panelist for the DC Commission on the Arts & Humanities and adjudicator for the Larry Neal Writers' Awards. He holds a BA in Music Education from Liberty University and MA in Arts Management from George Mason University.
Rebecca Berrios
is the Director of Community Engagement for the Metro Nashville Arts Commission (Metro Arts). With over 18 years of experience as an arts administrator, she has specialized in community relations, marketing, event-planning and program management in the non-profit, higher education and government sectors. Berrios leads various initiatives to expand equity and support the arts in Nashville including Metro Arts' $1.9 million grants program; THRIVE, a neighborhood focused funding program that encourages professional development and community participation in the arts; Artober Nashville, a citywide month long celebration of arts and culture; and the Racial Equity & Arts Leadership (REAL) program.
Key:

Complete

Next

Failed

Available

Locked
May 26 Conversation - On-Demand Video